Elementary students are doing an amazing job bringing in non-perishable food donations for the Mesick High School NHS Food Drive. We have through December 3rd to collect donations. I heard a rumor that the Elementary students have brought in more donations than the high school so far! Way to go! Here are the classroom totals as of today. Fortelka 183, MacEachern 180, Shermak 167, Miller 90, Porter 62, Manley 59, Strich 50, Lint 47, Ford 35, Campbell 31, Kastl 26, Arnott 23, Arbury 9, Head Start 6!

Elementary students enjoying the first snow on Friday, 11/9/18!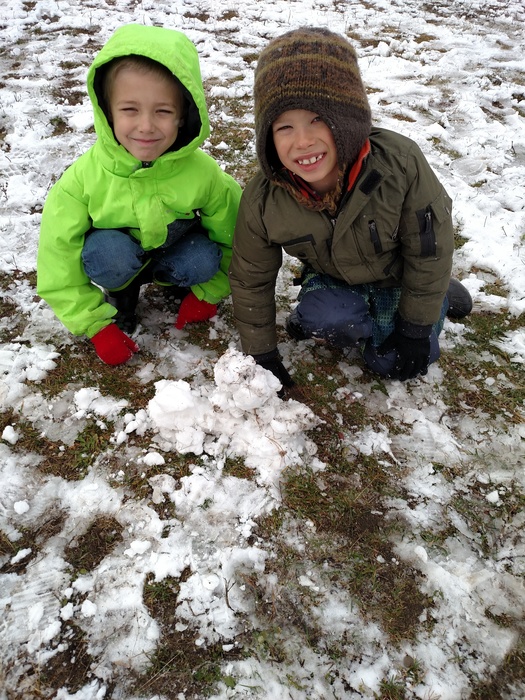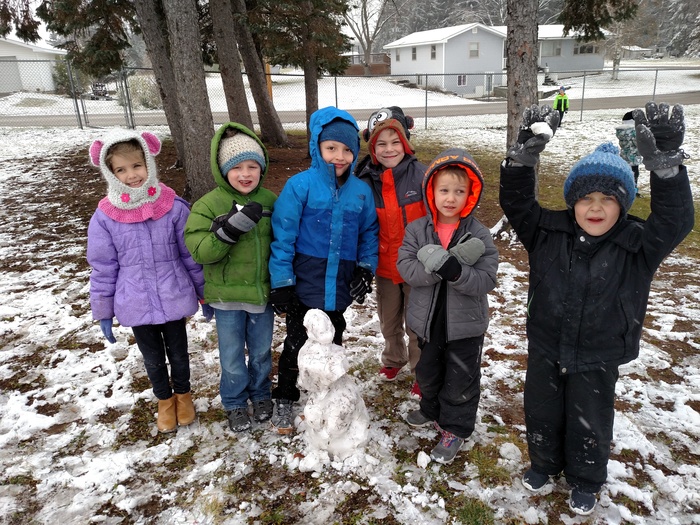 Congratulations to our Boys Junior High Basketball teams. The 7th and 8th grade teams are currently 4-0 and are looking to keep their run going this week. Tonight is a 7th grade only contest vs Manistee Catholic Central starting at 5:30 pm in Mesick. Wednesday both teams will play starting at 5:30 pm at Mason County Eastern. If you are looking for more games please to attend, please download our "Mesick Consolidated Schools" app from the app store for more schedules!

5th grade students participating in the flag folding ceremony during the Mesick Veterans Day celebration.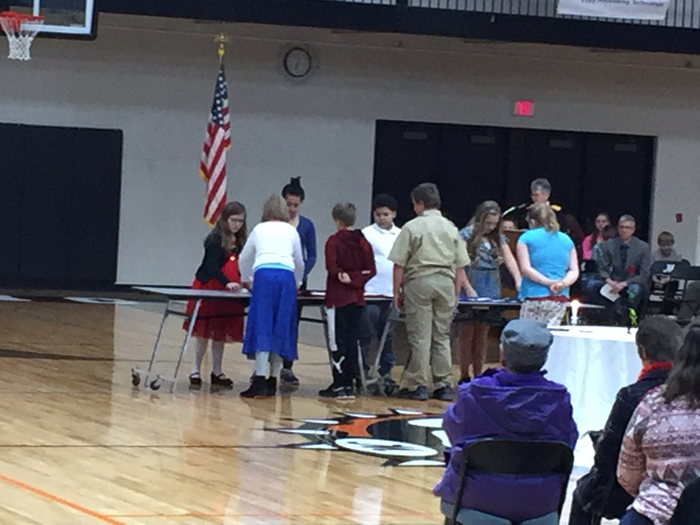 Another great Veterans' Day Assembly, a big thank you to Mrs. Workman for all of her hard work and dedication for our veterans and this assembly. Thank you to all of our veterans for their service!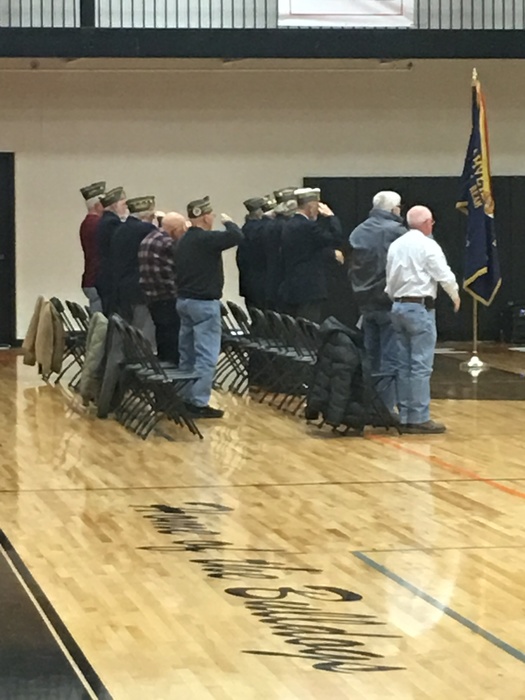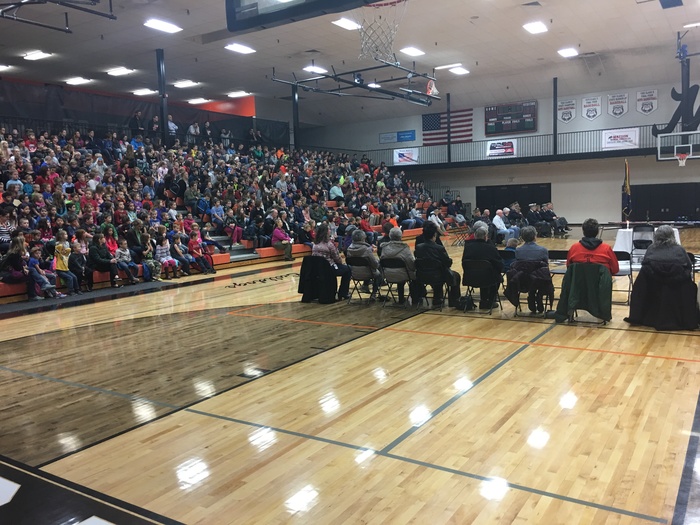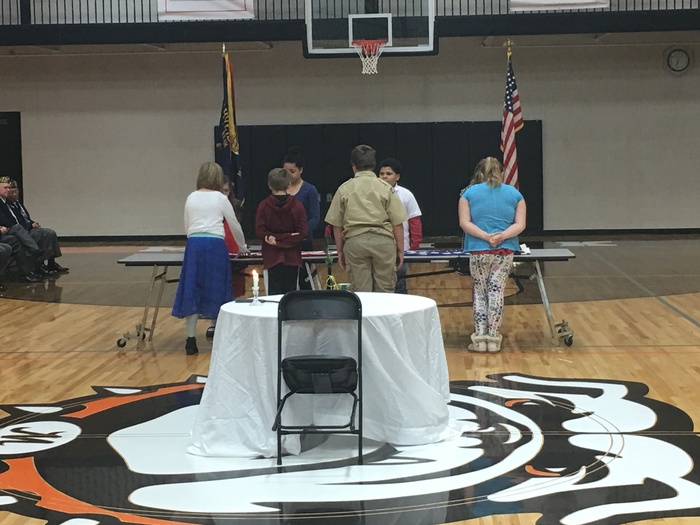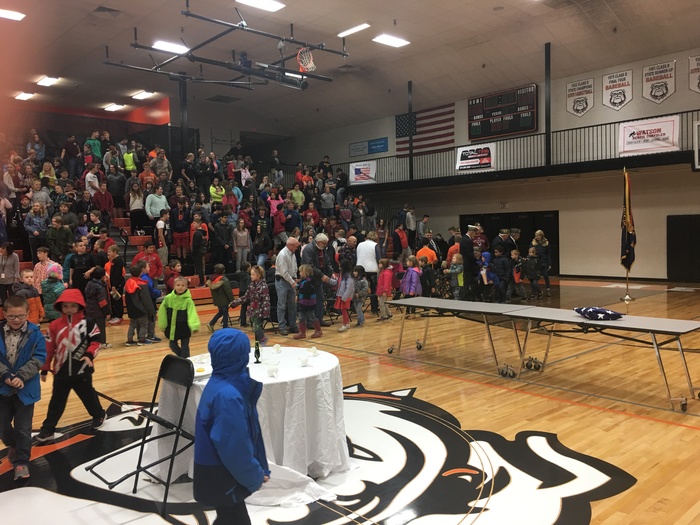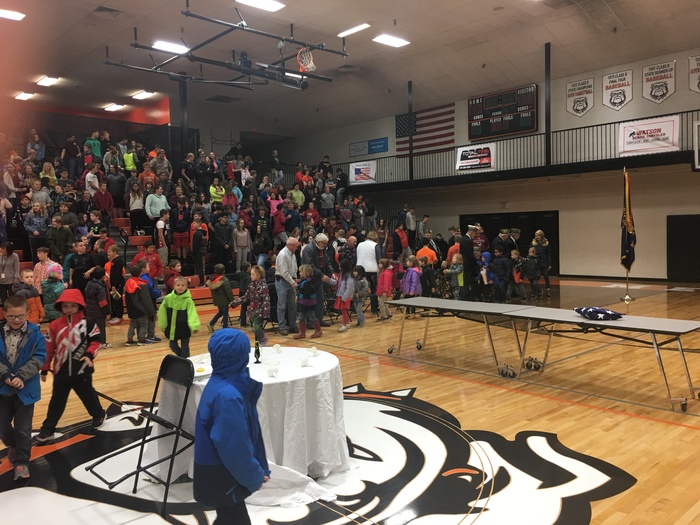 Students working on coding with fifth grade teachers after school.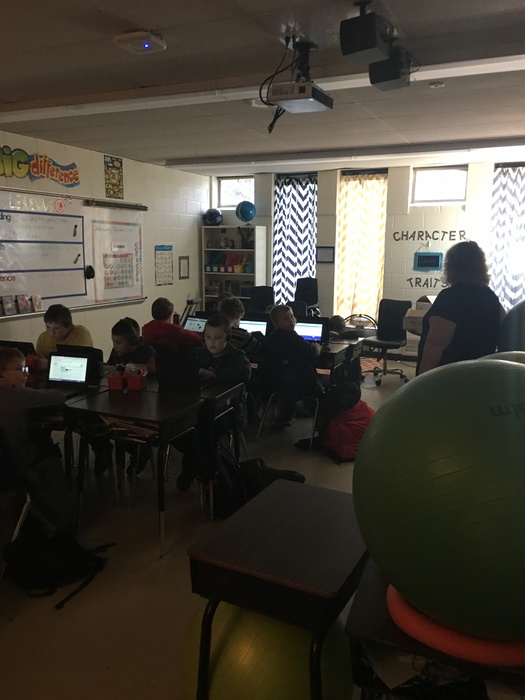 Pleas join us in honoring our veterans this Friday November 9th at 9:00 am in the JR/SR High Gymnasium.

5th grade math games. Go Bulldogs!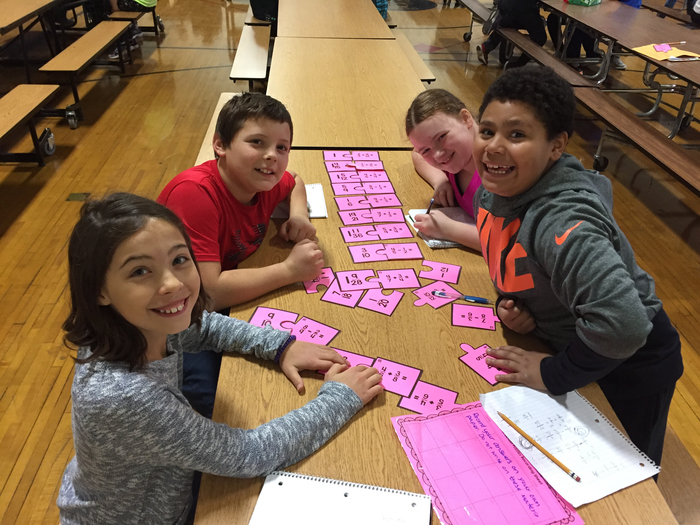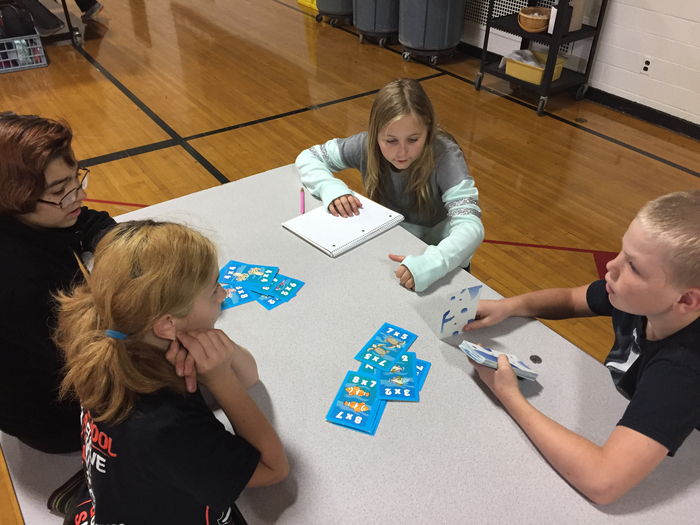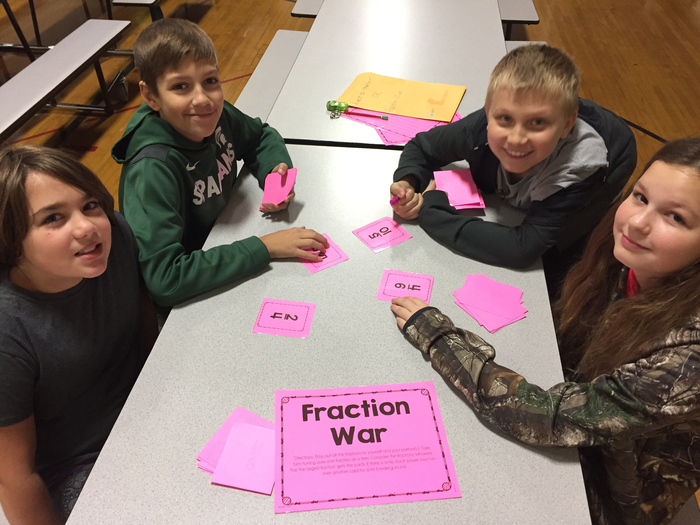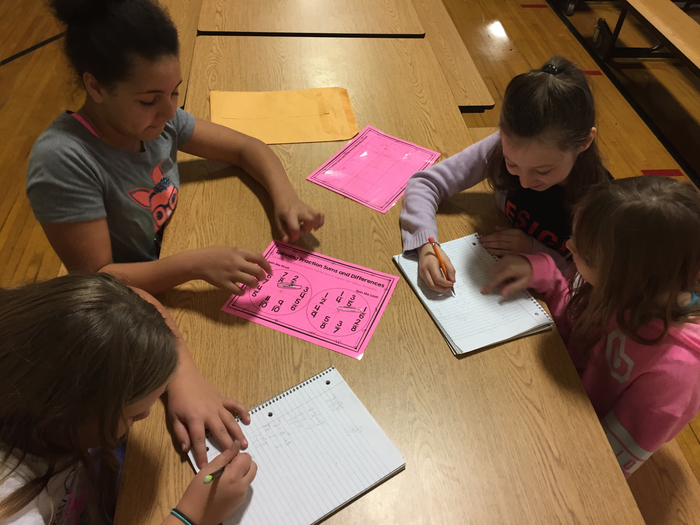 Mesick Schools hosted the Mesick Alumni and Friends game this past weekend. They raised over $1200 for the football program.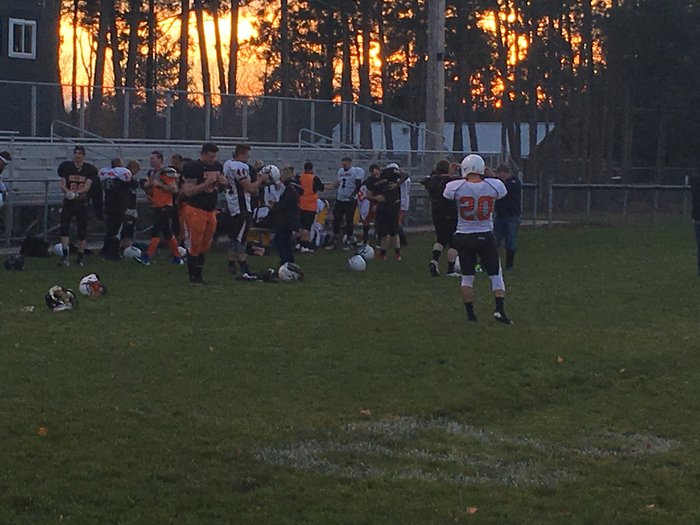 Several of our students from the elementary and junior/senior high school travelled to Ferris State University for the SINE (Students In Need of Eycare). Students wer given an eye examination and were prescribed glasses if they were needed. This was all organized but Dr. Sarah Hinkley (Mesick Alumni) and was paid through a grant and a donation from the Mesick Lions Club. It is a wonderful experience for our students.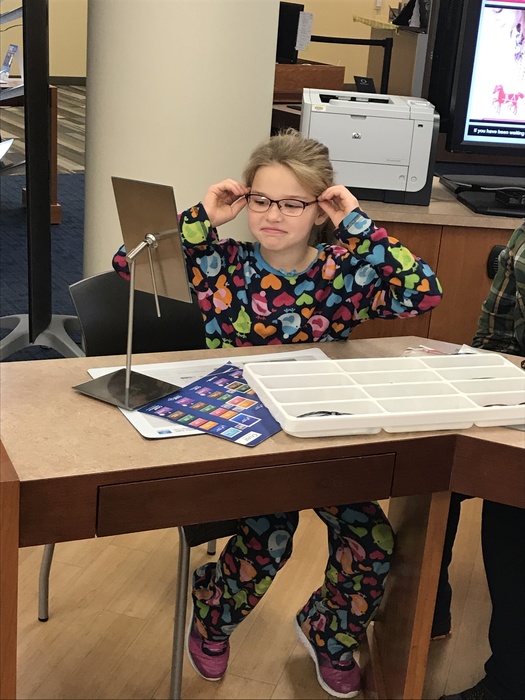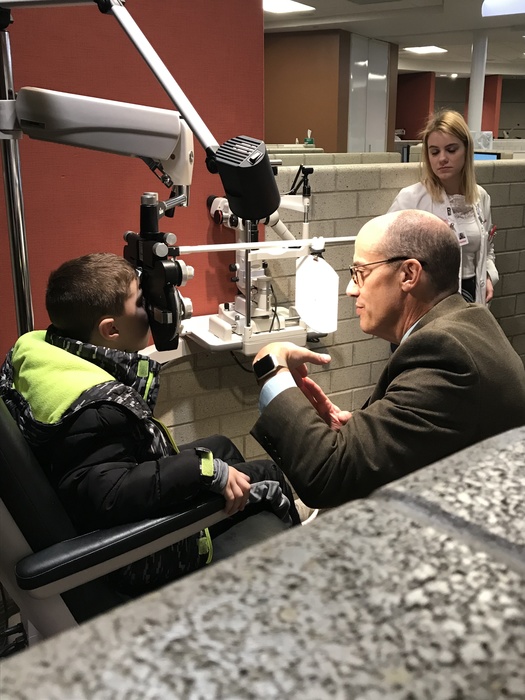 Tomorrow night our girls varsity volleyball team will be taking on Traverse City Christian in the District Semi-Finals in Leland at 5:30 pm. Our girls finished conference play in 2nd place and we want to wish them luck tomorrow night! Make sure to get out there in your orange and black and show your support!

Elementary students got a "spooky" lunch today thanks to our awesome kitchen staff!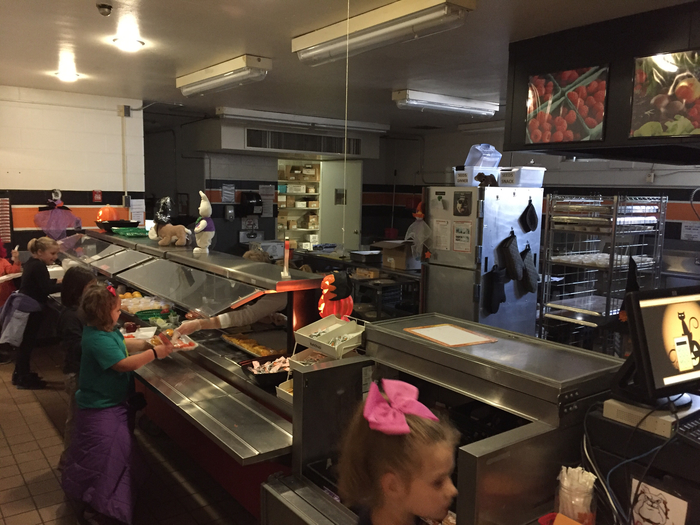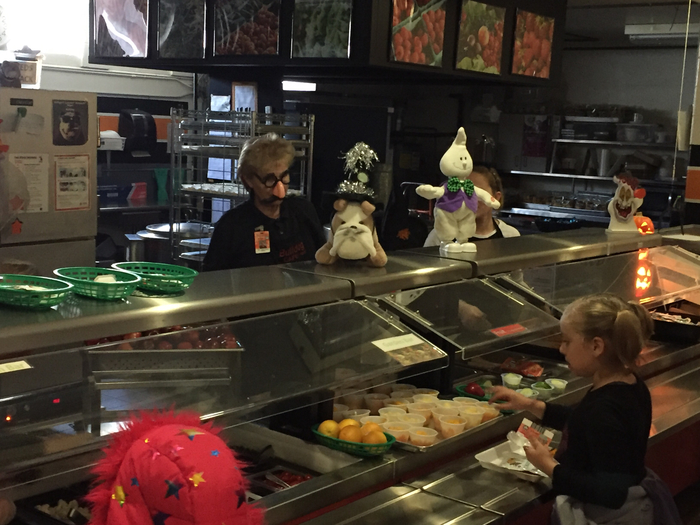 7th Annual Father Daughter Dance for grades K-5 is Friday, November 9 from 6-8 pm at the Elementary School. The cost is $15 per father/daughter(s). Please purchase your tickets in advance at the Elementary office. Appetizers served, pictures available and music provided by Phattrax DJs & Karaoke!

Seniors participated in the "Life Unplugged" financial simulation put on by Michigan Works. Students had unique life scenarios assigned (salary, marital status, number of children, etc) and went through a series of stations to simulate the financial choices they will be faced with after graduation. A big thanks to our volunteers!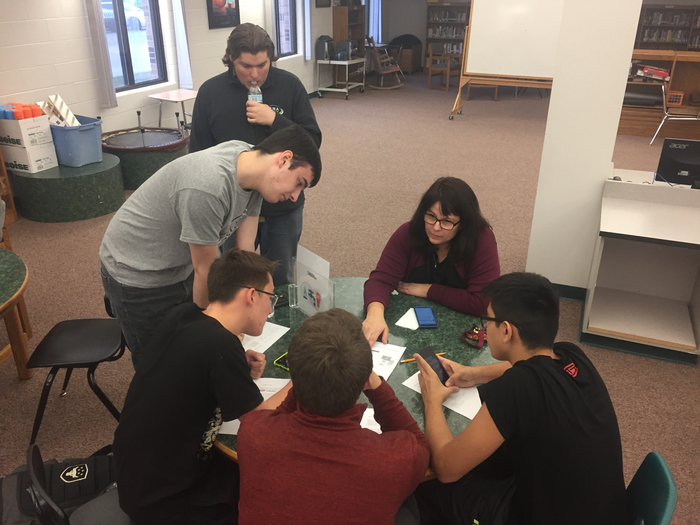 Mesick 26oz Hot and Cold RTIC water bottles for sale. $20.00/piece -- Supplies are limited. Please see Mrs. Spoor and Ms. Williamson in the school offices.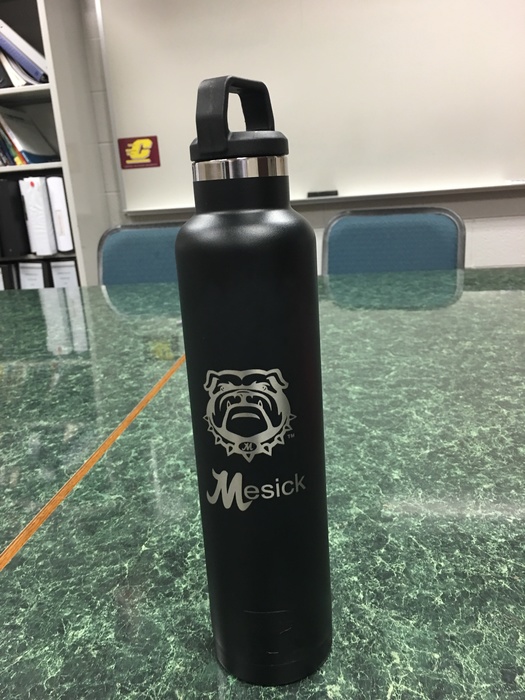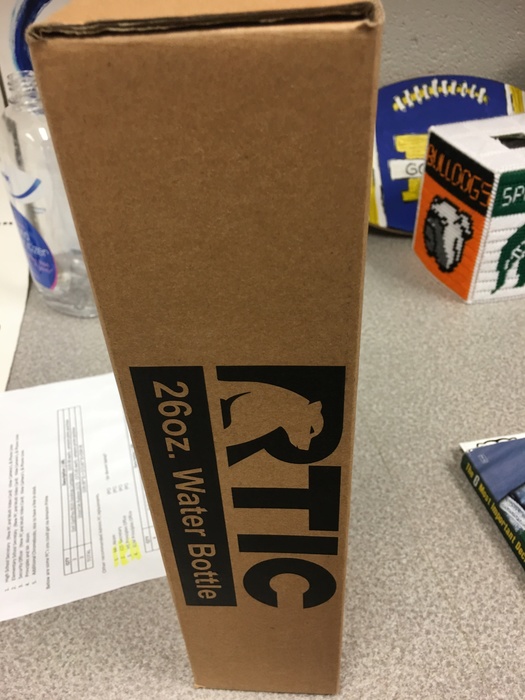 Ramona's bus #10 is running about an hour behind this morning. Sorry for the late notice.

Lions Club Halloween Carnival at Mesick Elementary. Costumes, games, cake walk, pumpkin painting, and many more activities! There's an hour left. Come on out for some fun with the Bulldogs!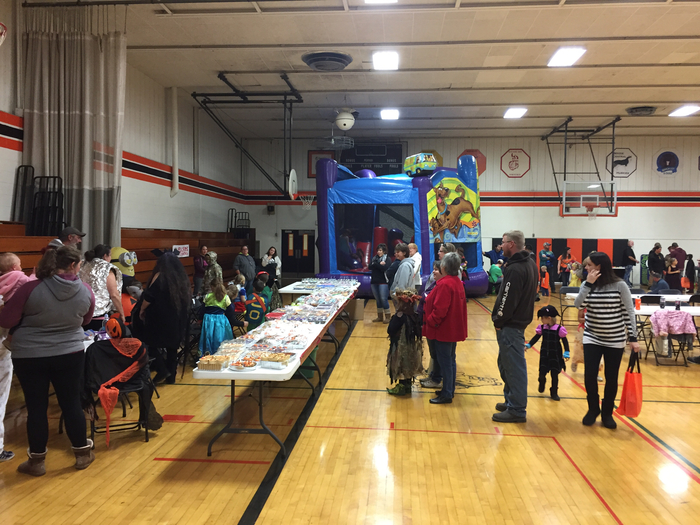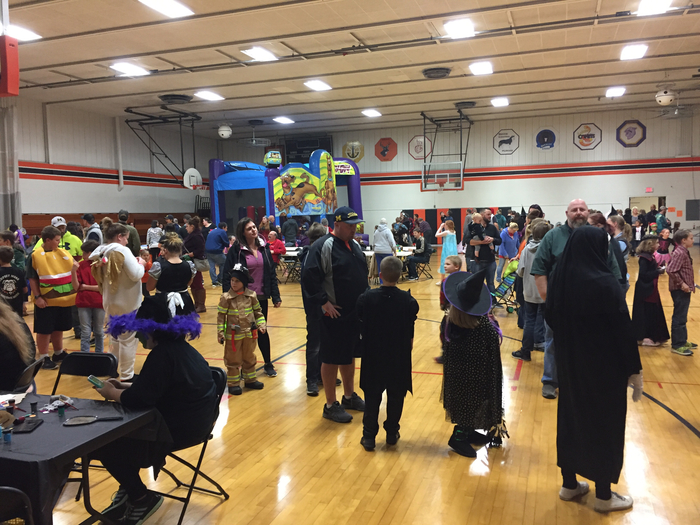 4th grade students participating in a water studies course at Camp Kett.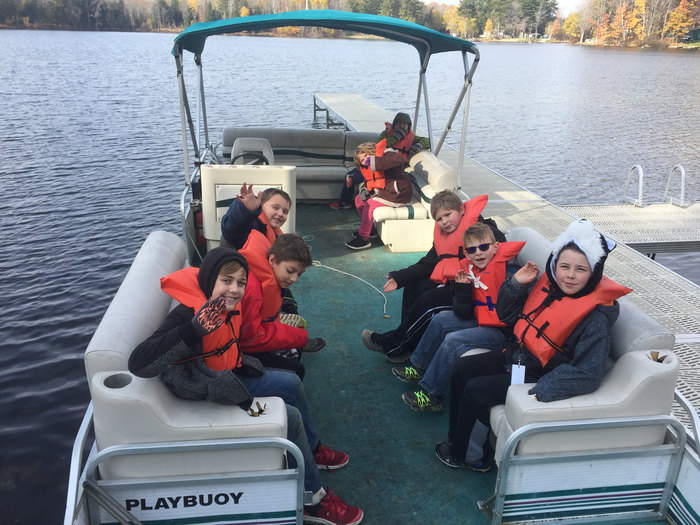 Mark your calendars! Mesick High School gym Friday 9 November at 9 a.m. our annual Veterans Day Assembly.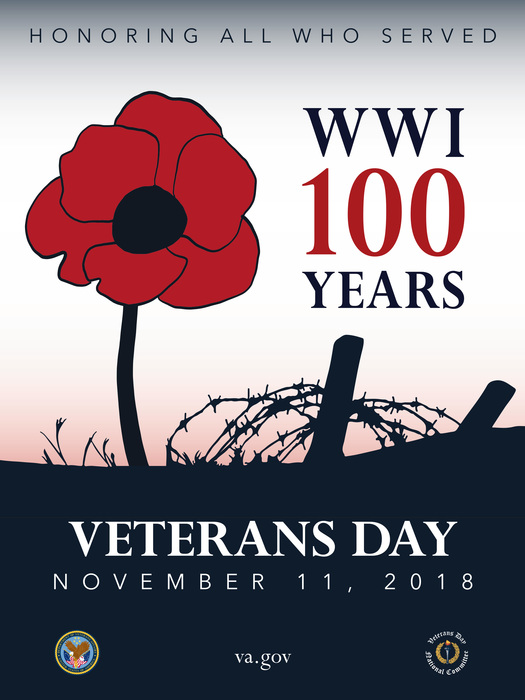 Mark your calendars! Ski Club sign-up will be on November 29 from 5-6:30 pm in the Elementary Library. More information to come.