Elementary Book Fair will take place December 7-10. Flyers will be sent home with students this week!
Attention Seniors and Parents! Submissions for the senior section of the yearbook are due December 17, 2021. Yearbook pre-orders are also happening now. Contact Mrs. Elliott (
ElliottA@mesick.org
) with any questions.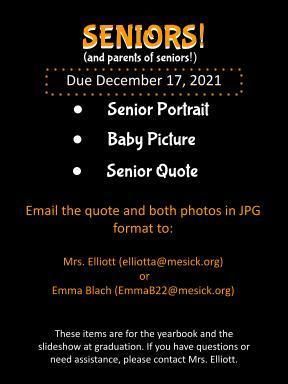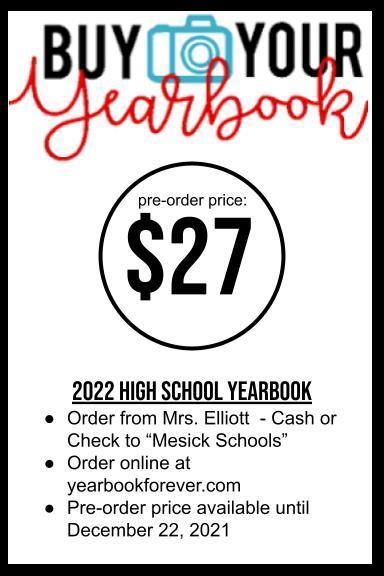 Mesick Consolidated Schools will be closed on Monday and Tuesday, November 22-23 due to low attendance related to the large number of students and staff that have been quarantined. We look forward to seeing everybody back after the Thanksgiving holiday on Monday, Nov. 29.

Unfortunately due to illness and quarantine procedures, the elementary girls basketball games scheduled for tomorrow at Marion will be cancelled. This includes the girls on the 3rd, 4th, and 5th grade teams. Practice will resume as scheduled on Tuesday, November 16th from 5:30 to 7. Stay safe and have a great weekend!

📚Elementary K-3 Reading Tutoring 📚 Tutoring starts next week. If your child was recommended for reading tutoring, their teachers sent home permission slips last week. Please return these by Friday to save a spot for your child. If you have any questions regarding tutoring, please contact Mrs. Spencer or your child's teacher.
Attention Seniors and Parents! It is time to start submitting items for the senior section of the yearbook. Contact Mrs. Elliott with any questions.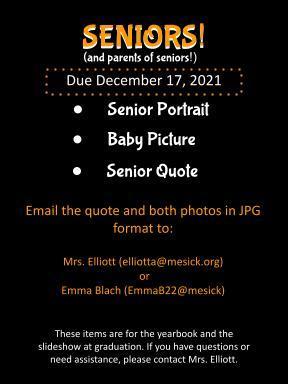 Pictures from the daddy/daughter dance this past Friday. It was a fun time. Thanks to all that could attend.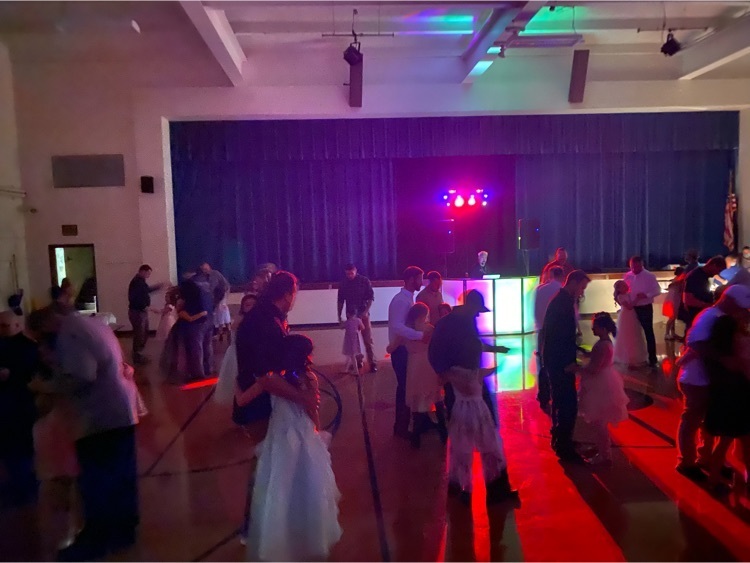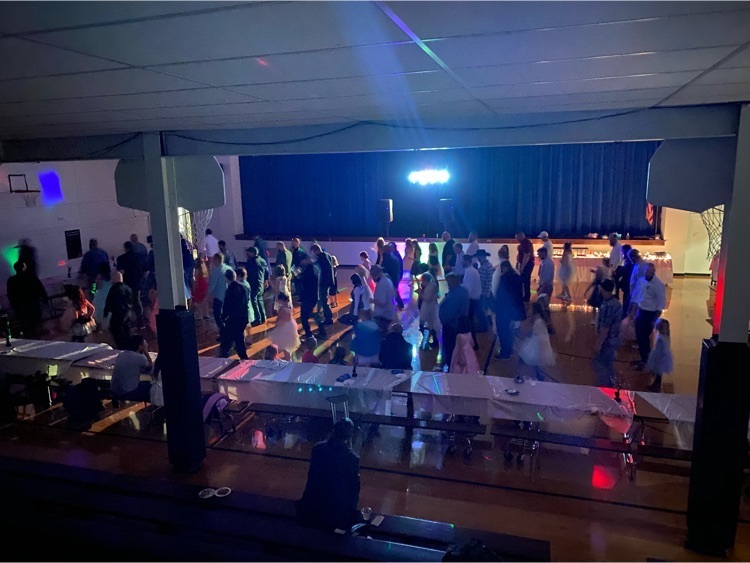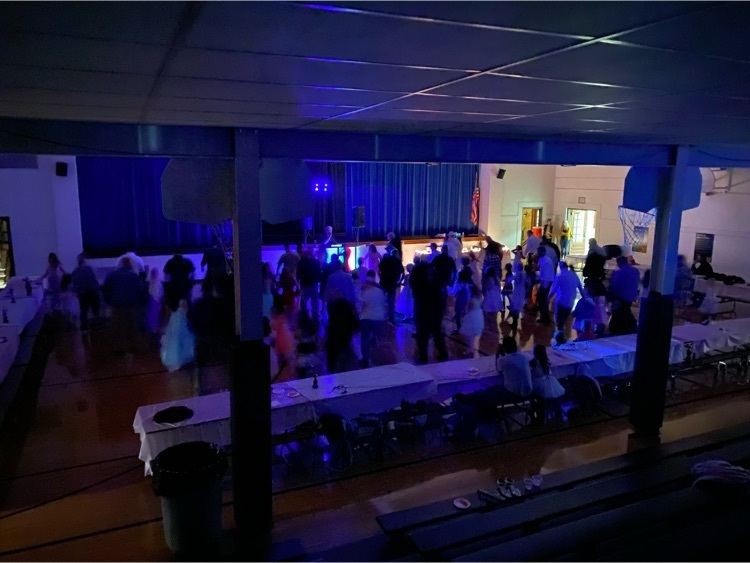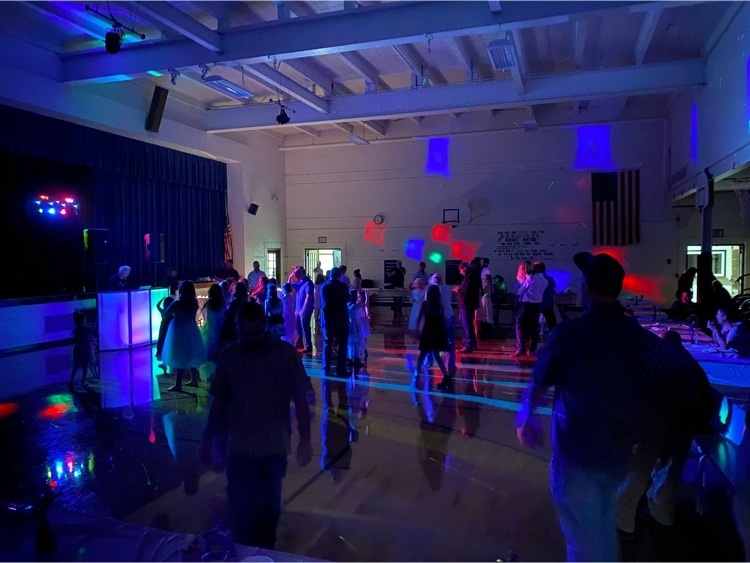 Fishing for Knowledge In October, Jewett Elementary 5th grade students had the opportunity to attend an educational field trip to the Platte River State Fish Hatchery. The Department of Natural Resources offers tours of this impressive facility to schools in the area during the annual Coho salmon run. Some of the science and social studies curriculum standards that were brought to life in this interactive tour included ecosystems, life cycles, human-environment interaction, Michigan history, and economics. On this year's tour, particular attention was given to the introduction of the Pacific Salmon species to our Great Lakes to help combat the Alewife, an invasive species that once plagued our shorelines in the heat of the summer. Of the interesting experiences, watching the DNR personnel performing the egg harvest was the highlight. On the day of our tour, students were able to see and learn about the steps in the process that contribute to the impressive fishery that Michigan has to offer. A big thank you to our DNR personnel for bringing important concepts to life.

📚 Books for Kids 📚 K-5 Students picked out 2 books each this week, to keep for their very own.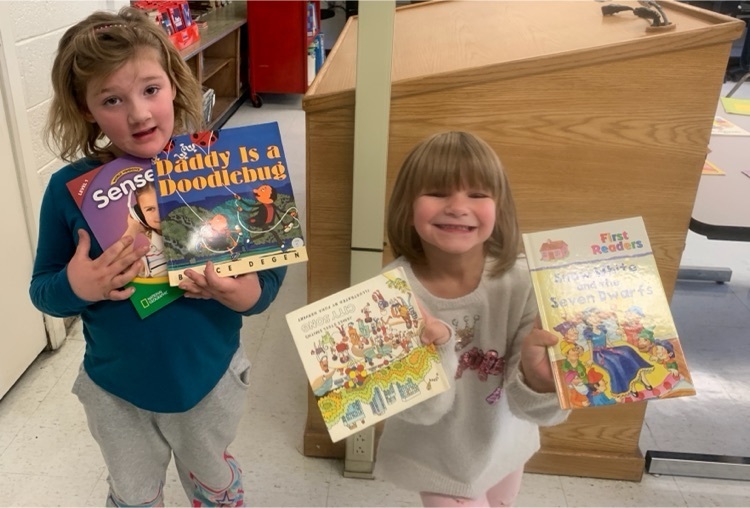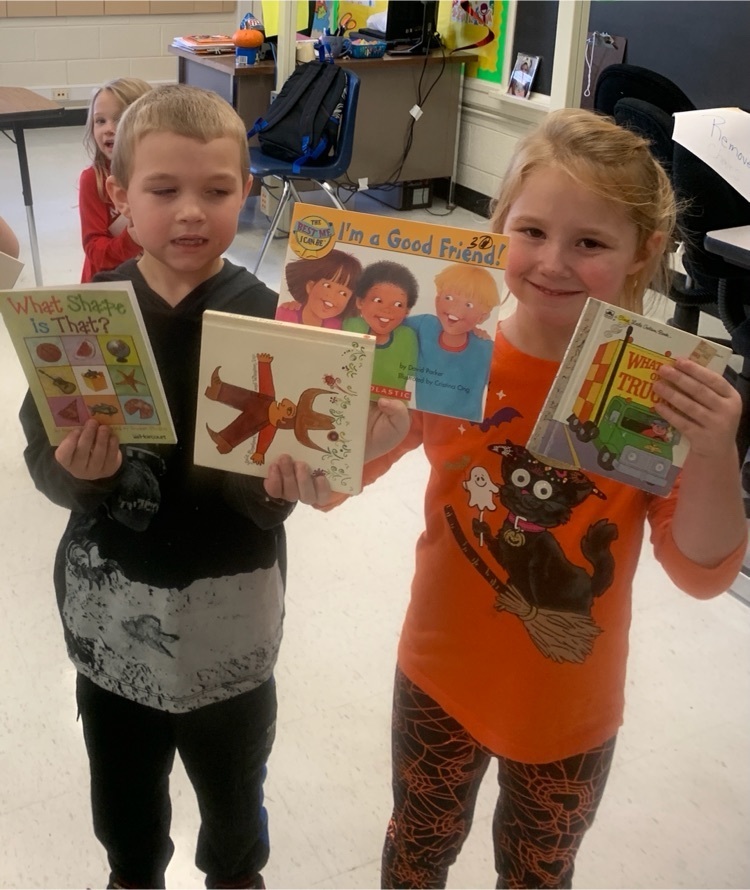 For the Daddy/Daughter Dance this evening, please us the old elementary office doors to enter building. These doors are on the west side of the building on the corner of Walter St. and M-115. See you tonight at 6:00 pm!

We will be hosting a Veterans Day assembly in the JR/SR High gym at 9:00 am on Thursday November 11th. Veterans and community are invited!

Fifth Grader Evaniah posing with a book that she purchased from our elementary book vending machine using Bulldog Bucks she earned for showing our core values - Honor, Responsibility, Self-Control, & Determination.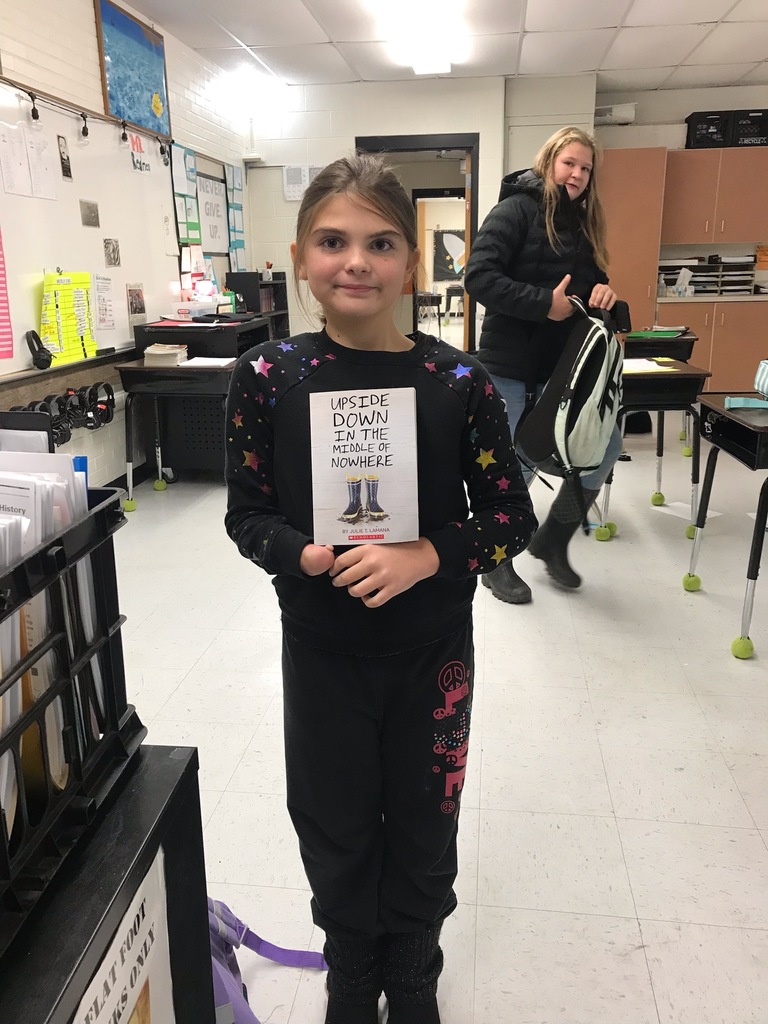 NHS is currently collecting non-perishable items for their annual food drive. Please refer to the flyers for more information.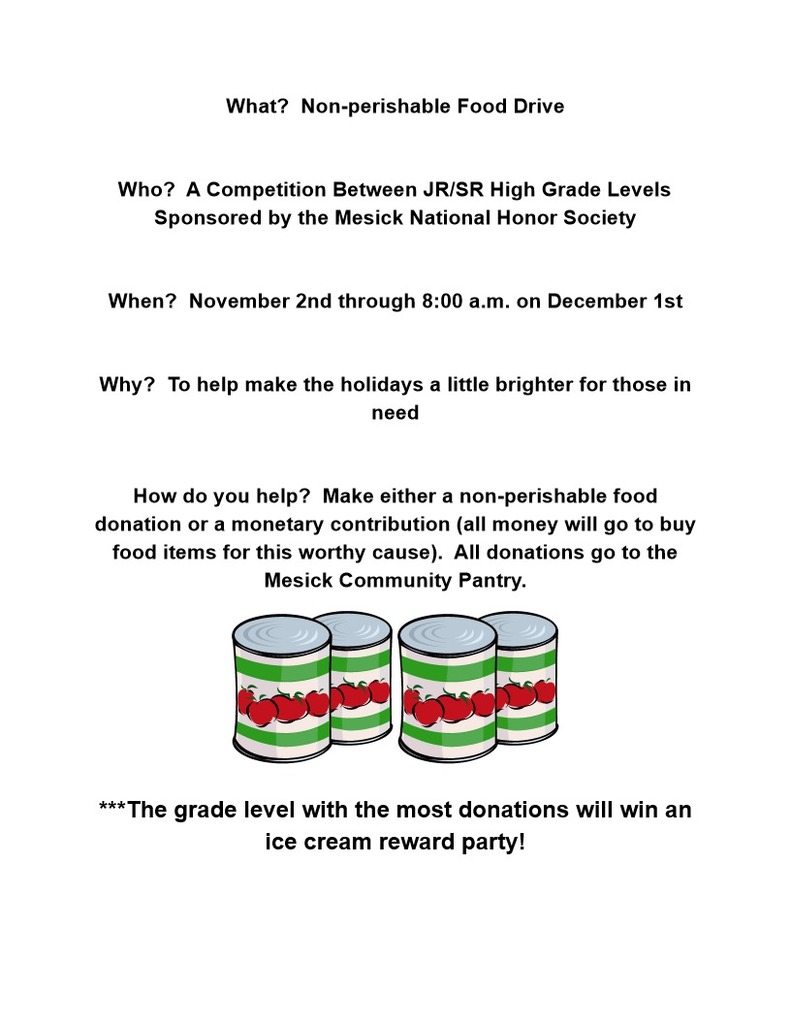 Reminder, Elementary Picture retakes are tomorrow, 11/2/2021. If you plan on your student getting picture retakes, please send in the original picture package.

Lion's Club Halloween Carnival is in full swing. Come on out and enjoy some free family fun!!!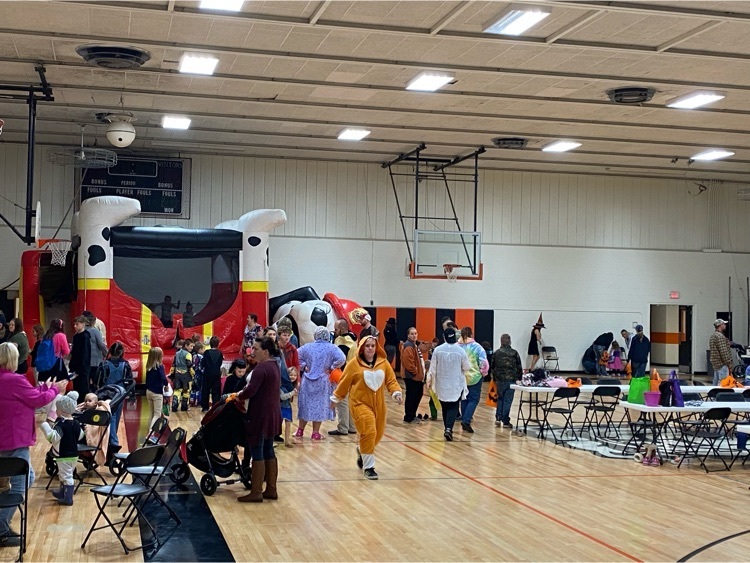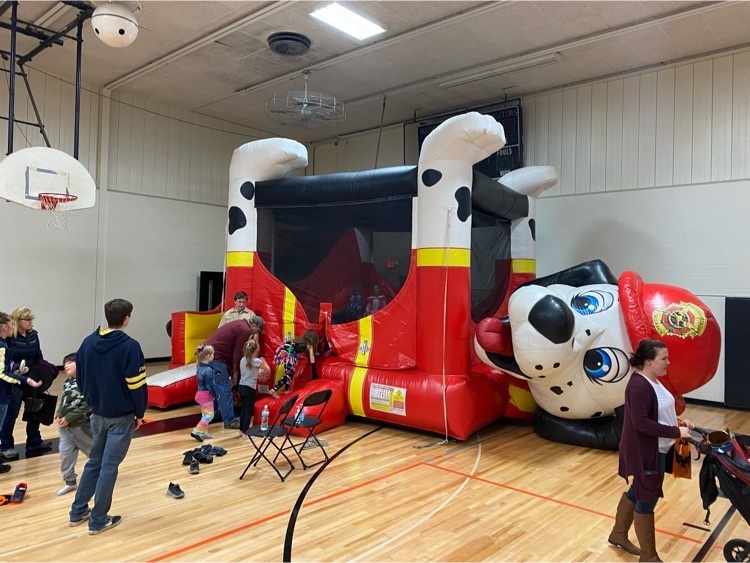 The Mesick Elementary Parade scheduled for outside at 1:30 today has been moved into the Elementary Gym due to the rain. Merchants will be welcomed in the gym at 1 pm, we will have tables set up. Parents will be welcomed at 1:30 to walk through the gym with their students.

Beginning November 2nd and running through 8:30 am December 1st, Mesick Elementary classes will be participating in a non-perishable food drive sponsored by the Mesick High School National Honor Society. Students can make either a non-perishable food donation or a monetary contribution (all money will be used to buy food items). All donations will go to the Mesick Community Pantry. The classroom with the most donations will win an ice cream reward party! Last year elementary students donated 2121 food items!

The 4th graders had a little Halloween fun doing a STEM activity with jelly pumpkins. Who can make the most stable and tallest tower?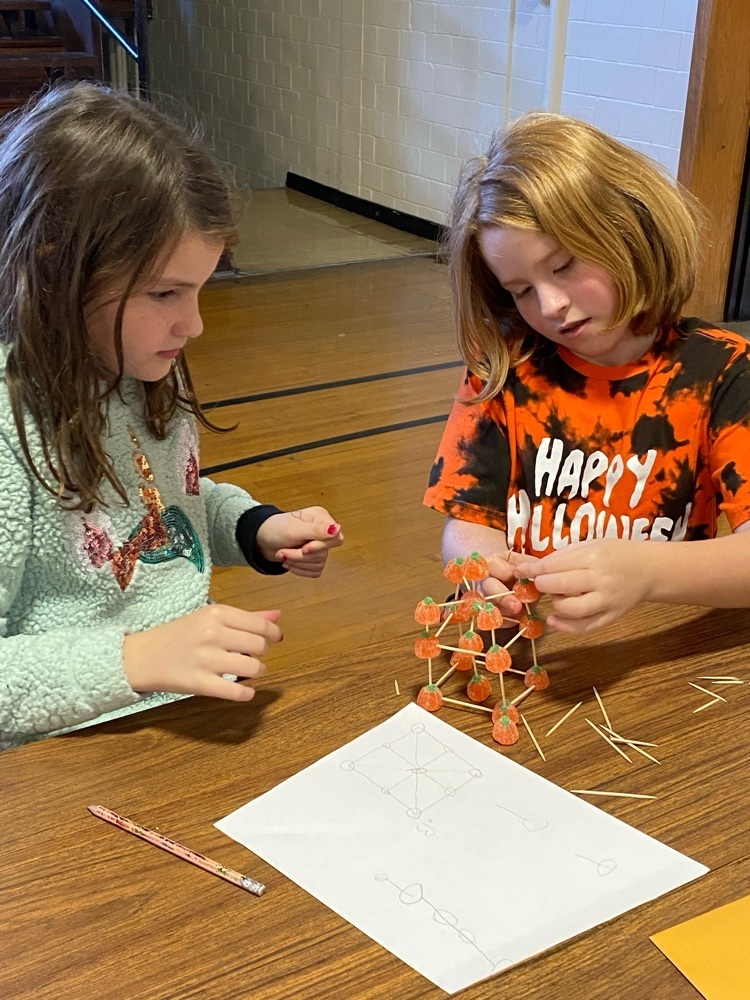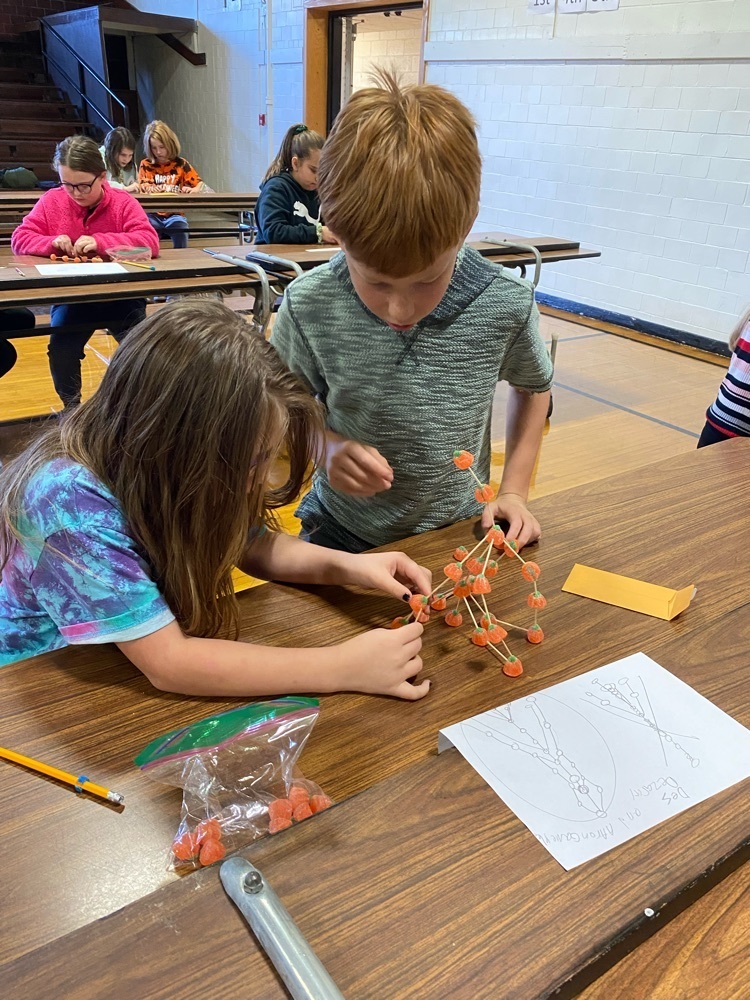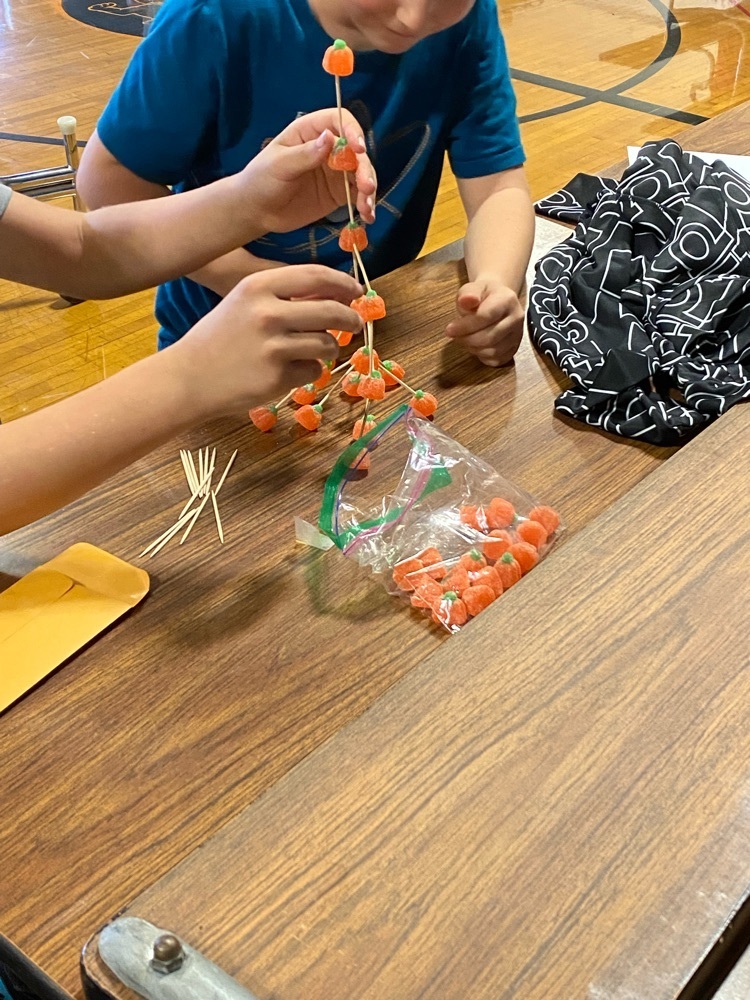 Just a reminder that if you plan to attend our first football playoff game tomorrow OR volleyball districts on Monday, you will need to purchase tickets at the following link:
https://gofan.co/app/school/MI10354

Hello Parents and Guardians! We have a few appointment slots left for the vaccine clinic today from 3:00-6:00 at Mesick Wellness Center located in the JR/SR High School. These vaccines are for 6th through 12th grade only and you must have an appointment for your child to be vaccinated. The standard vaccines are available , as well as influenza and COVID-19 Pfizer vaccines. Please call (231) 306-3010 to make an appointment for your middle or high school student.