The QR Code has been updated since our previous posting. Our Mesick Adolescent Wellness Center will be offering sports physicals this summer, for the 2023-2024 school year. See the flyer for more information, and the phone number to call and schedule an appointment.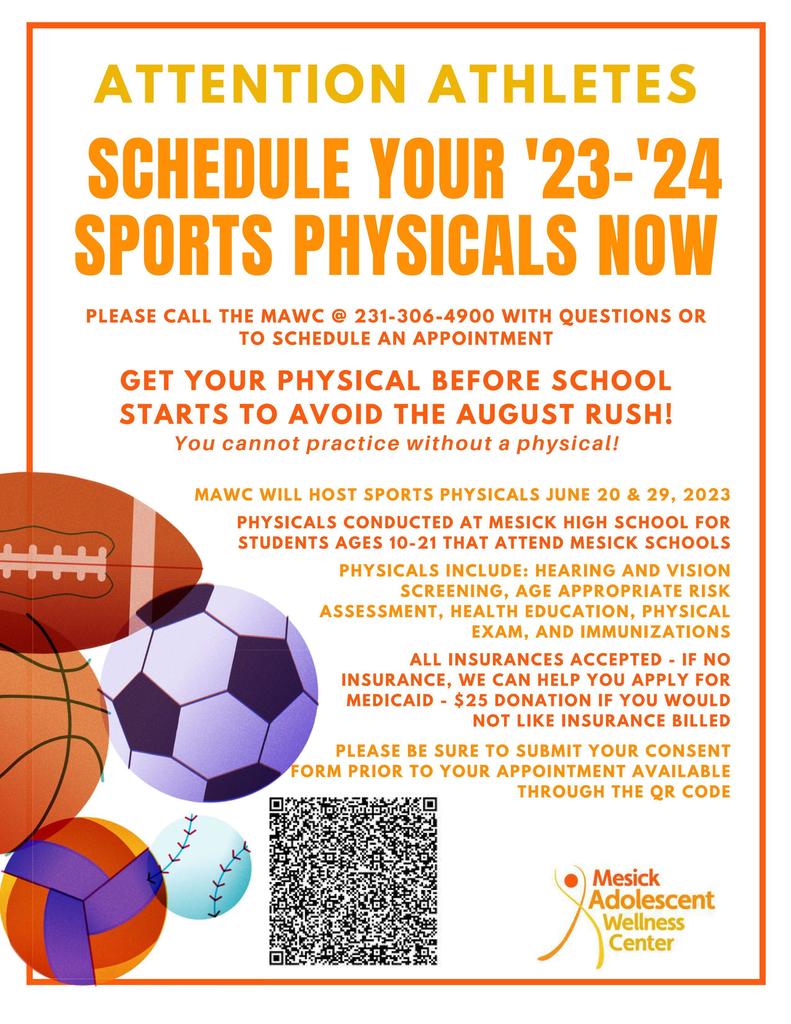 Congratulations to our Senior High second semester academic award winners for earning all A's and all A's and B's. We also gave out 9 academic varsity letters to students who maintained a 3.75 gpa or above with 4 or few absences for 2 consecutive semesters. Way to go Bulldogs!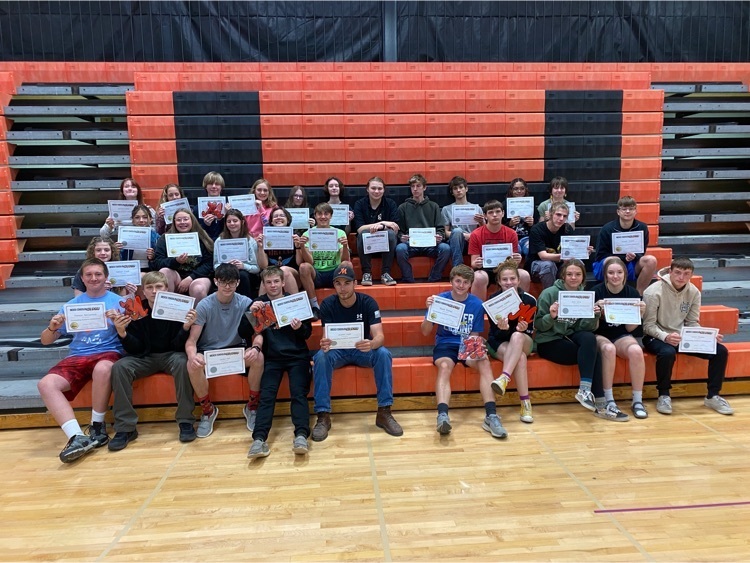 Mr. Redman's 5th grade class saying "thank you" to our ladies in the kitchen!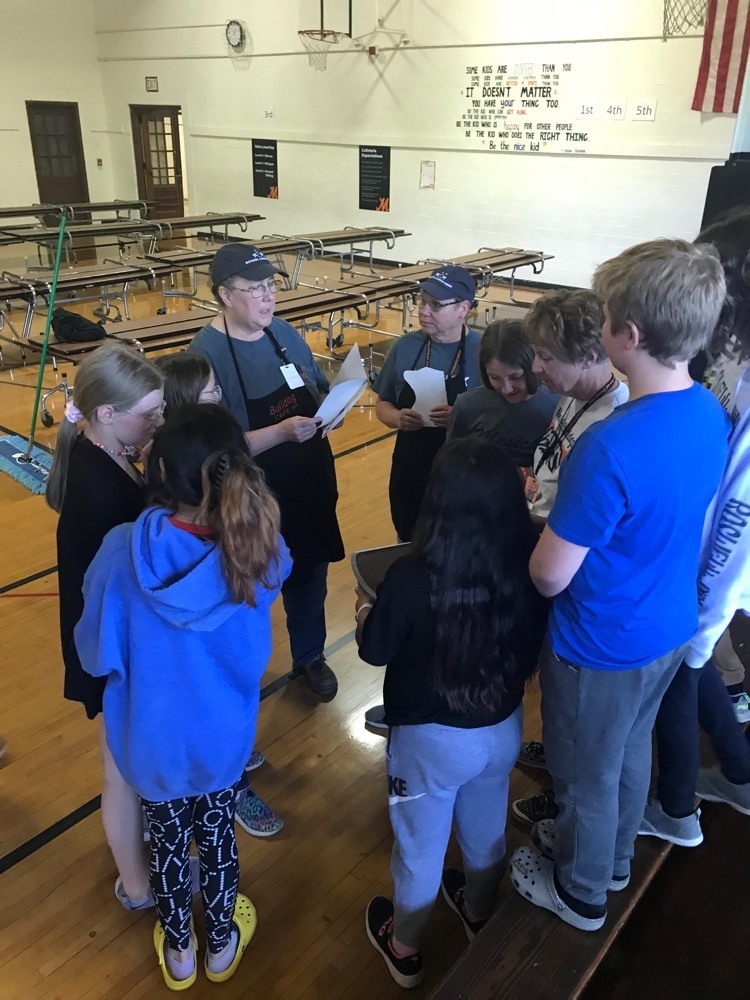 Mrs. Bailey's 5th grade class working on their Bob Ross project. Who knew we had such talented artists! Go Bulldogs!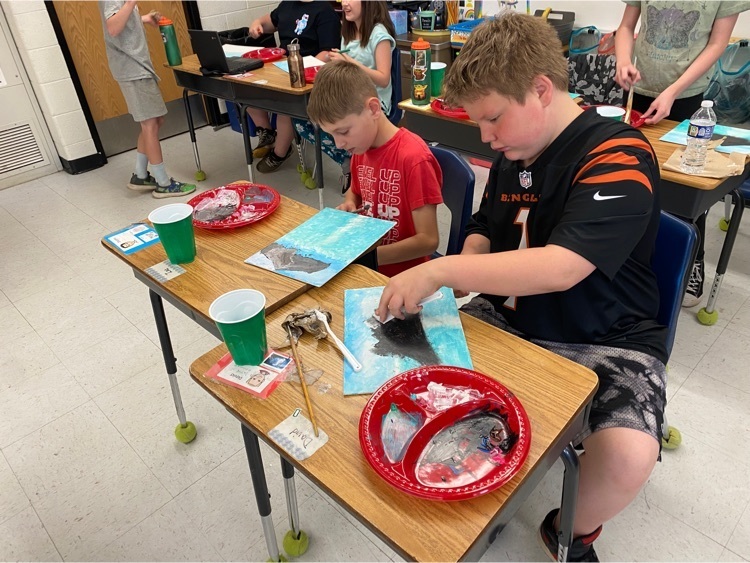 📚Books, Books, Books!📚 4th & 5th Graders had the opportunity to choose 5 books to take home for summer reading. HAPPY READING YOU ALL!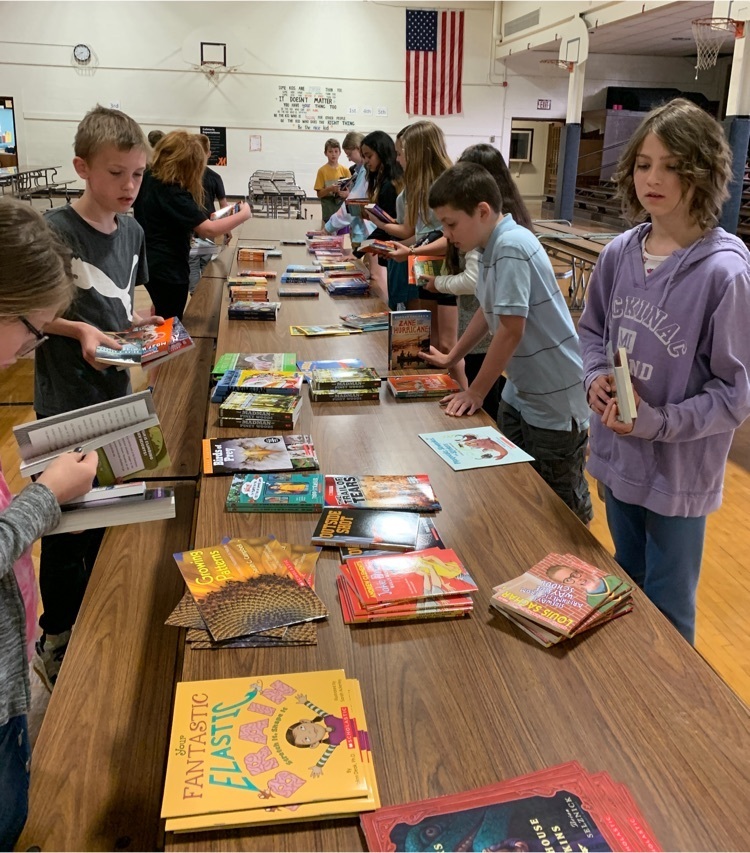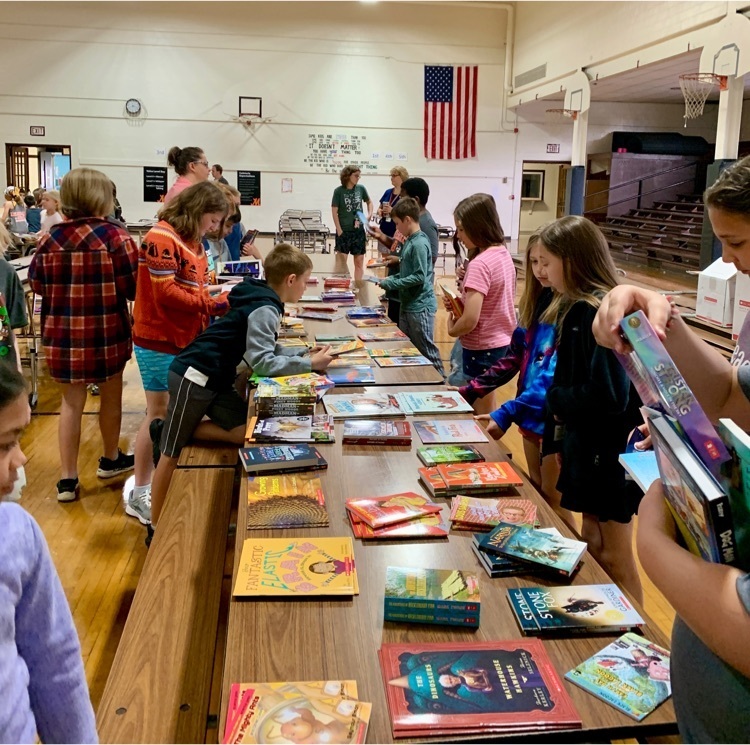 The Elementary Staff Members of the Week: Ms. VanNortrick: Ms. VanNortrick worked in the Head Start preschool for 3 years before coming to work at Mesick as a substitute and art teacher. She has a Bachelor's degree from GVSU, plus an Associate's degree in Accounting and Arts and Sciences. She has been white water rafting In West Virginia and has gone to many different concerts. She loves spending time with her two kids, being a sports mom, and going to the beaches in the summer. Mrs. Fleis: Mrs. Fleis grew up near Kingsley, Michigan. She earned her Masters Degree from Western Michigan University. She has been an Orientation and Mobility specialist, an ophthalmic technician, and a paraprofessional. Her personal interests include hiking, gardening, woods wandering, and getting lost in a great book.
The high school celebrated students with no BIDS for 4th quarter today! Thank you students for always showing the Core Values of Self Control, Determination, Responsibility and Honor!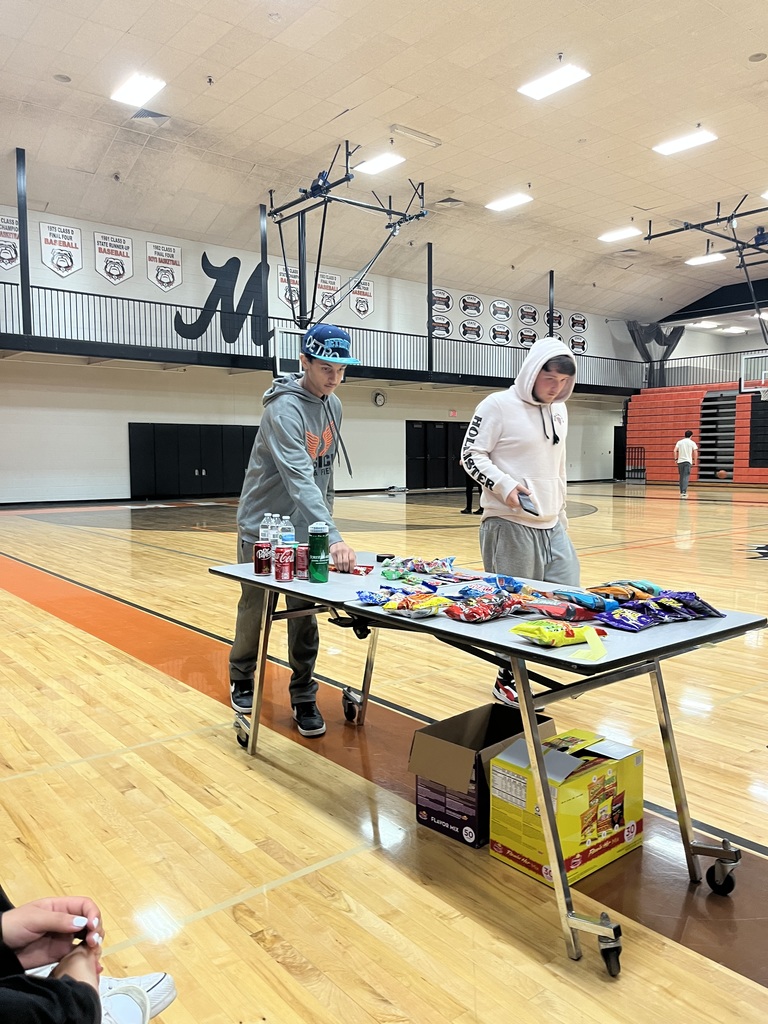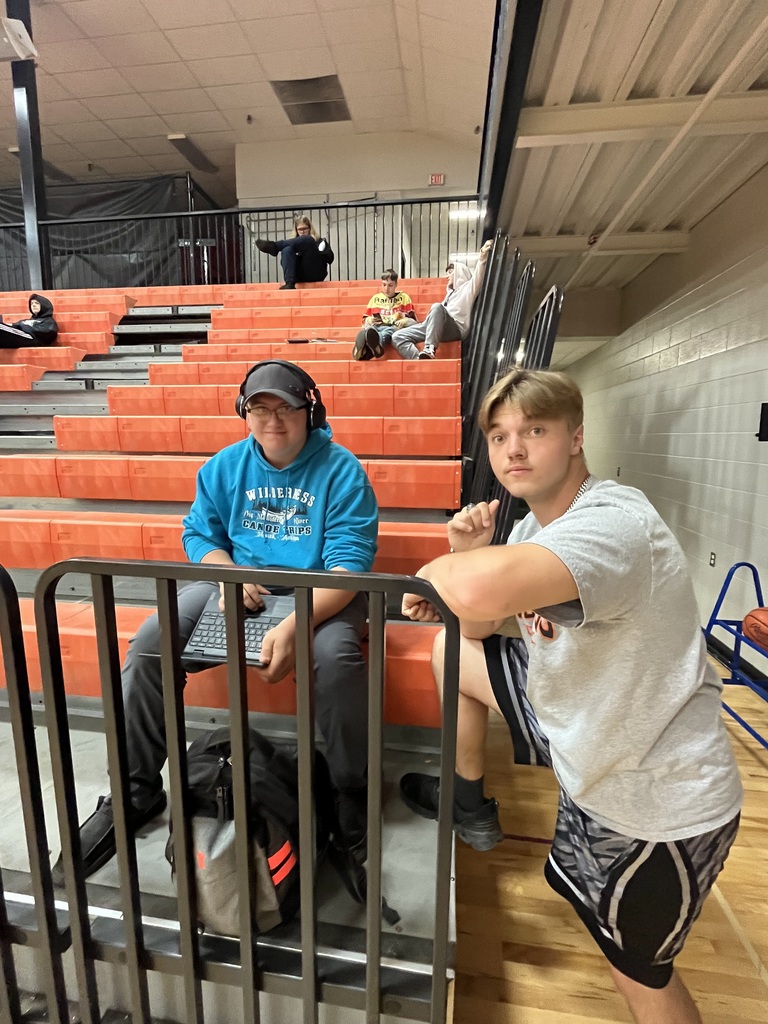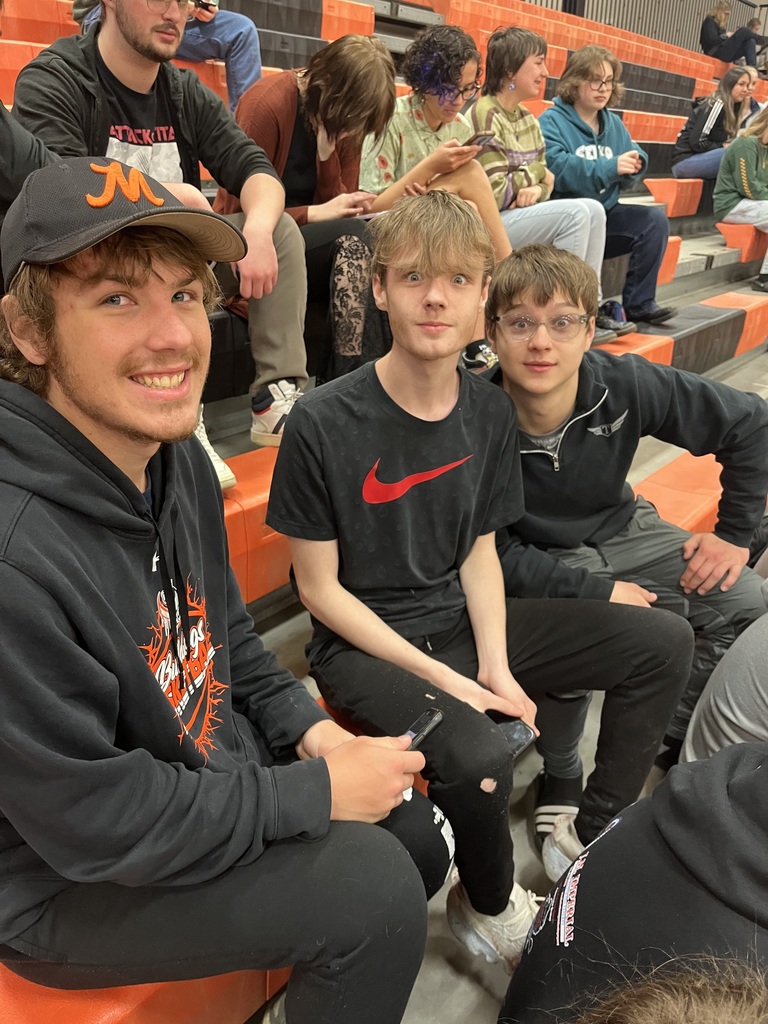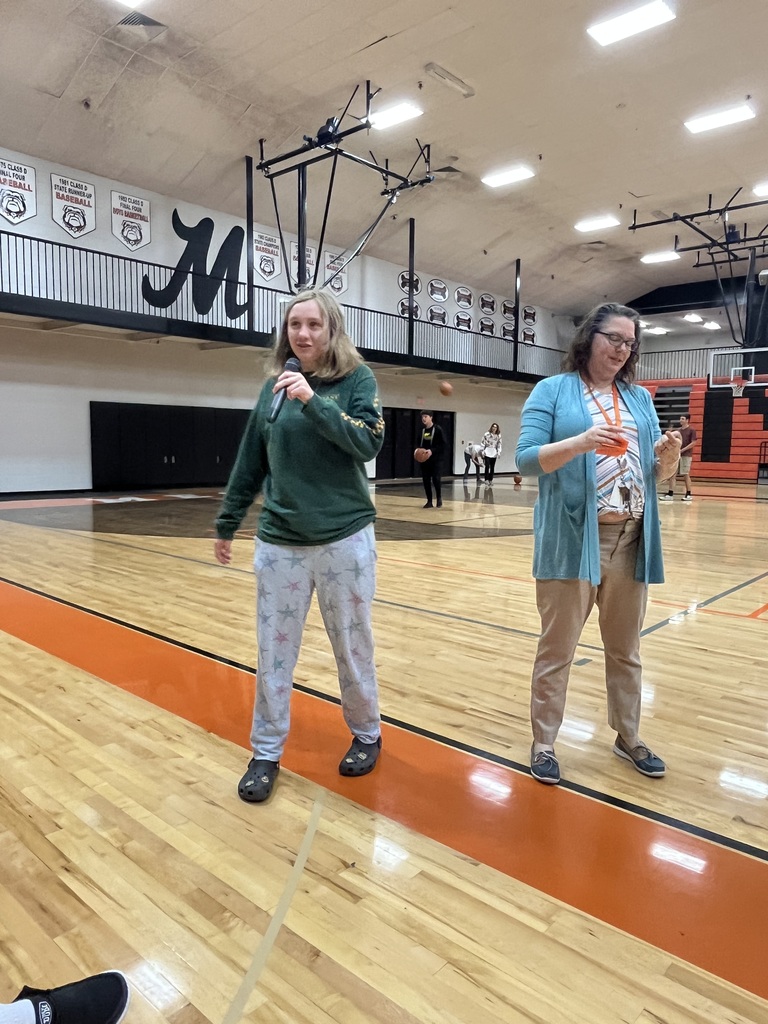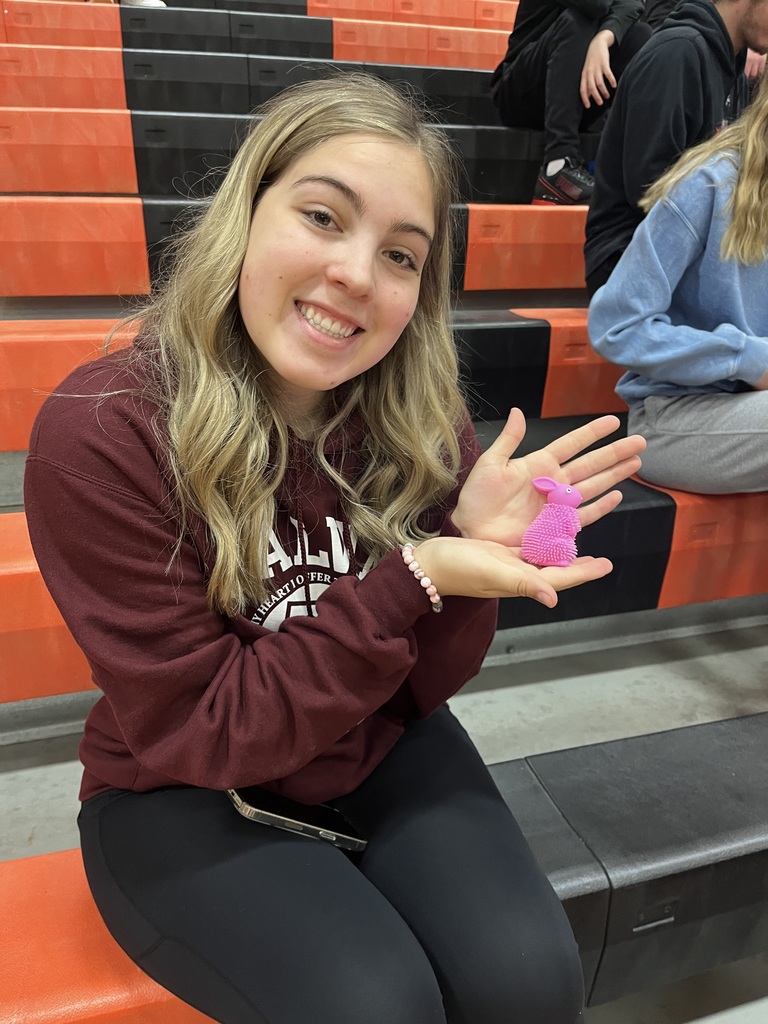 2023-24 Enrollment appointments for Mesick Consolidated Schools are now being accepted at both the Elementary and JR/SR High! New student enrollment dates are August 8th from 1 - 5 pm and August 9th from 8 am - 3 pm. Call now to schedule your student! Kindergarten-5th grade please contact Mrs. Regina Spoor 231-885-1207 Ext: 3450 6th - 12th grade please contact Ms. Sharren Williamson 231-885-1201 Ext: 3400
High School Yearbooks are in! There are only a limited number available, so please see Mrs. Elliott asap to purchase. Yearbooks are $27 and can be paid for with cash or a check made out to "Mesick Schools." Email questions to
ElliottA@mesick.org
.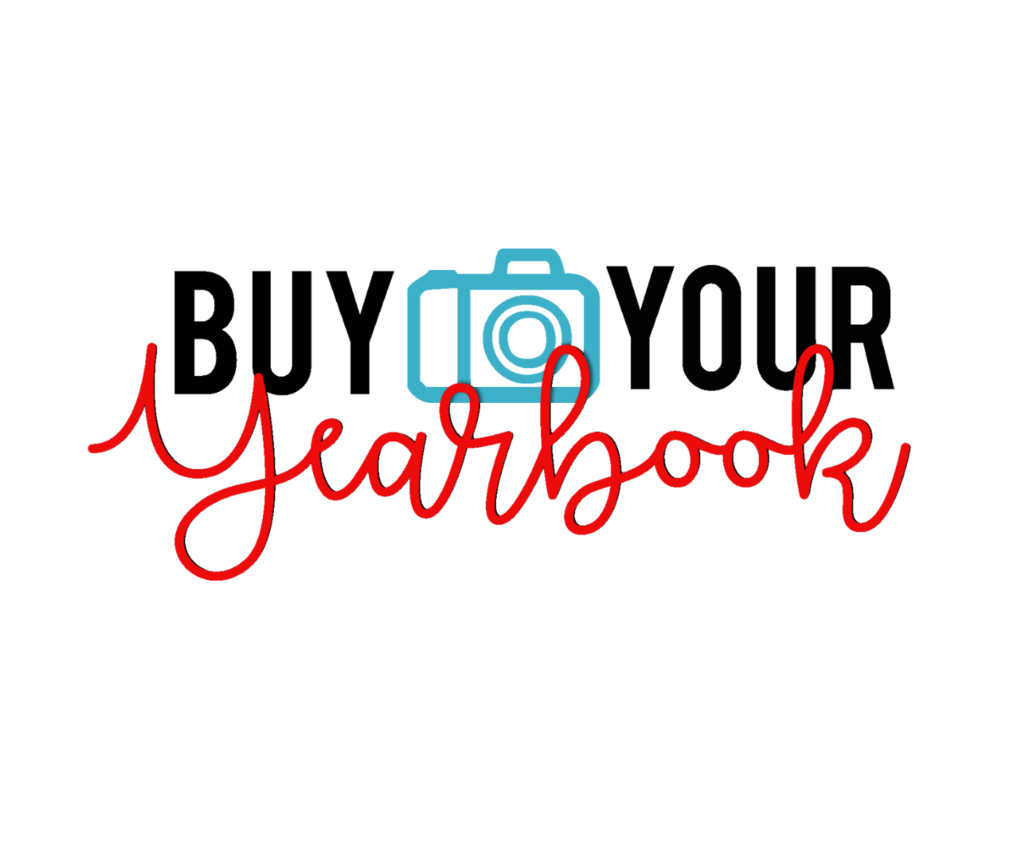 We celebrated "Decision Day" with our senior class yesterday with a pizza party & prizes. We will be posting pictures of several seniors each day over the next week, & sharing their plans for after high school. We are so proud of this group! Congratulations to the Class of 2023!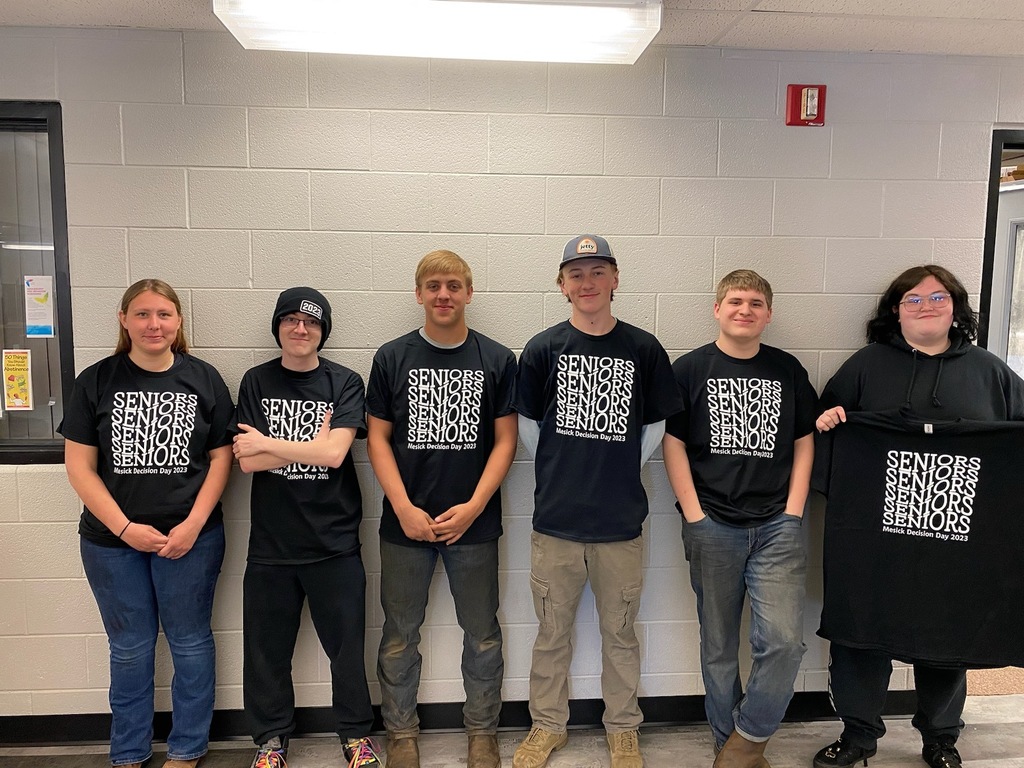 May 8th Staff Members of the Week: Amber MacEachern Mrs. MacEachern has been working in Mesick since 1996. She enjoys working with the students and staff. She also loves spending time with her family camping, fishing, boating, and walking the shoreline of Lake Superior looking for amazing rocks. Shannon Werdon Mrs. Werdon is a Plainwell Schools graduate. She worked in a family business before moving to the Mesick area, and since moving here she has been involved with SEEDS and now with our elementary school. She loves homesteading; she raises chickens, ducks, and rabbits. She also enjoys gardening, baking, hiking, and kayaking. Her favorite place to go on a sunny evening is the lakeshore.
Dear Seniors and Parents, Before we know it the Class of 2023 will be receiving their diplomas and moving on to start new chapters in their lives. With this time of year comes many important dates and events that you will need to be aware of. Listed below is an outline of upcoming events as well as expectations and dress codes. Friday, May 19, 2023~ Baccalaureate Practice~ 2:20pm-3:00pm High School Gym Sunday, May 21, 2023~ Senior Awards Banquet~ Reception begins at 5:00pm in the High School Commons with the Awards Ceremony to follow. Dress Code: The mandatory dress code for senior awards and baccalaureate: Khakis or dress pants, dress shirt, tie and sports coat if available, skirt and collared blouse or dress, dress pants and blouse are all acceptable. Dress shoes are also preferred (nice looking dark tennis shoes are acceptable in a pinch). NO JEANS and NO FLIP FLOPS!! Sunday, May 21, 2023~Baccalaureate~ 6:30pm (following Senior Awards) High School Gym--see dress code above Monday, May 22, 2023 thru Wednesday, May 24, 2023~ Senior exams during regular class hours Wednesday, May 24, 2023~Seniors Last Day of School Thursday, May 25, 2023~Mandatory Graduation Rehearsal and Walk Through 9:00-12:00~ Be to school at 9:00am. We will be doing a graduation rehearsal starting at 9:00am in the High School Gym. The walk through in cap/gown will start at 11:00am. Starts in JR/SR high then elementary. (Decorating to follow) Friday, May 26, 2023~Mandatory Graduation Rehearsal/Parent Breakfast ~ 8:00am-11:00am High School Gym (decorating to follow) Parents are welcome to stay for the run through after breakfast. Friday, May 26, 2023~ Graduation~ 7:00pm~ Mesick High School Gym. Students will need to report to Mrs. Hagerman's Room at 6:15pm. ⧪ STRICT DRESS CODE: * Dress pants, shirt and tie, dress or skirt (Dresses cannot be longer than the graduation gown). * ABSOLUTELY NO DENIM, TENNIS SHOES, OR FLIP FLOPS * NO DECORATIONS OF ANY KIND CAN BE ADHERED TO CAP OR GOWNS. * ONLY SCHOOL ISSUED PINS AND CORDS MAY BE WORN

Our Mesick Adolescent Wellness Center will be offering sports physicals this summer, for the 2023-2024 school year. See the flyer for more information, and the phone number to call and schedule an appointment.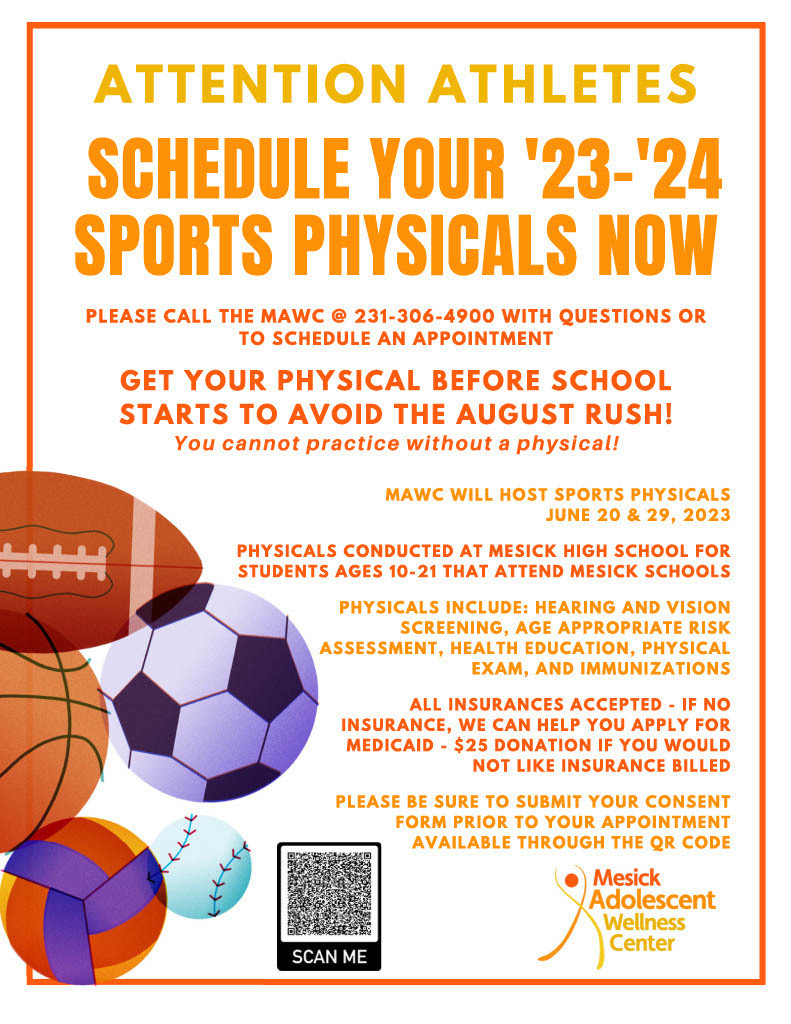 The elementary Walk-A-Thon fundraiser is this Friday. 100% of all funds raised go directly back to the students of Mesick Elementary. These funds are used to purchase things like items for the Bulldog store and student prizes/incentives, pay for all field trips, and much, much more. Our goal this year is $12,000. One student will be randomly selected to win a $50 purchase card. This is available to all who turn in donations and donation forms on or before the deadline date and time of Thursday, May 11 @ 2:00 pm. Other Prizes: Top Individual Earner - $100 Dunham's gift card $50 or more in donations - Every $50 earned=1 Entry to win a $50 purchase card $200 or more in donations - Choose one prize ( Firestick, Bluetooth speaker, or remote-controlled car) There are also several other prizes for donations in the $10-$40 range.

March Students of the Month. The March trait was responsibility. Go Bulldogs!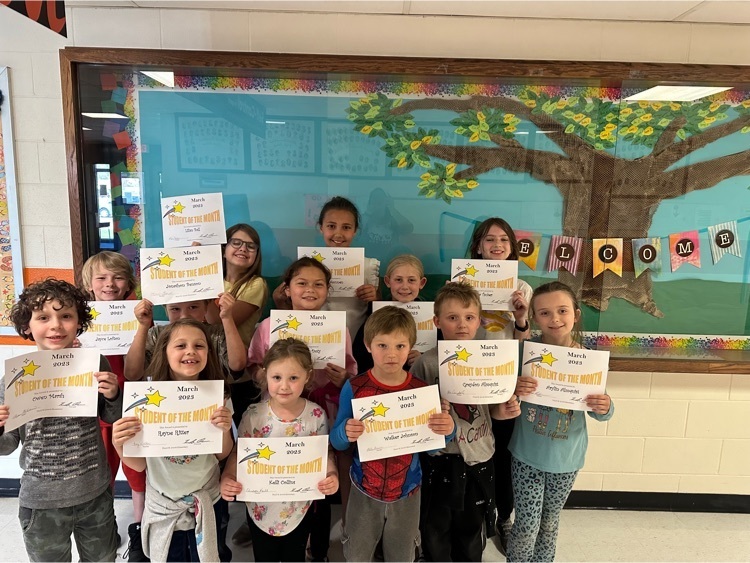 May 1 staff members of the week. Regina Spoor Mrs. Spoor. Our multi-tasking wizard Mrs. Spoor earned her associate's Degree from Baker College and has been an administrative assistant for 25 years. She has been running our school since 2011, and we know we couldn't do it without her! In her free time, she loves spending time with her grandkids. Mrs. Clough: Mrs. Clough has a degree from Baker College, and has been part of the Bulldog staff for 17 years. While we keep her busy, two of her bigger roles have been as our librarian, as well as helping run the office. She loves doing crafts, as well as spending time with her family.

Can you believe graduation is just around the corner? It seems like just yesterday they were 6th graders but soon, the class of 2023 will be heading out into the world to make a positive difference. Thanks to Ellens for sponsoring our graduate signs again this year. Keep an eye out for them as you drive around town!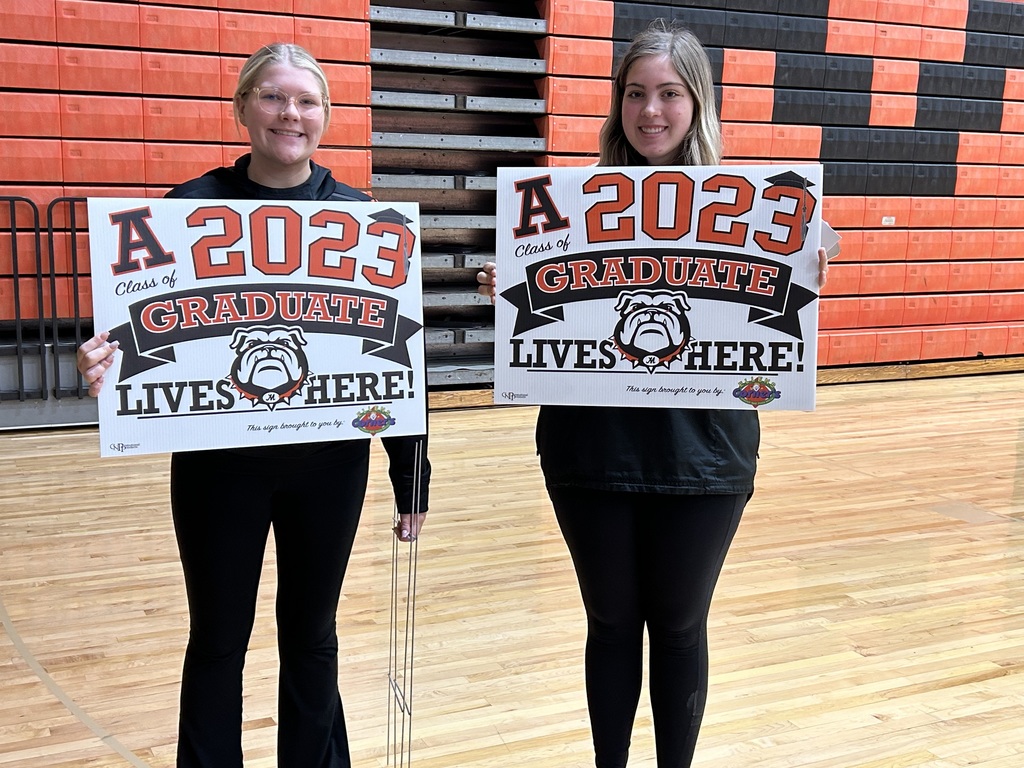 Congratulations to the Mesick High School Band on their 1st Division Rating today at the State Festival level! We are proud of all of our band students for working hard throughout the year to achieve this honor!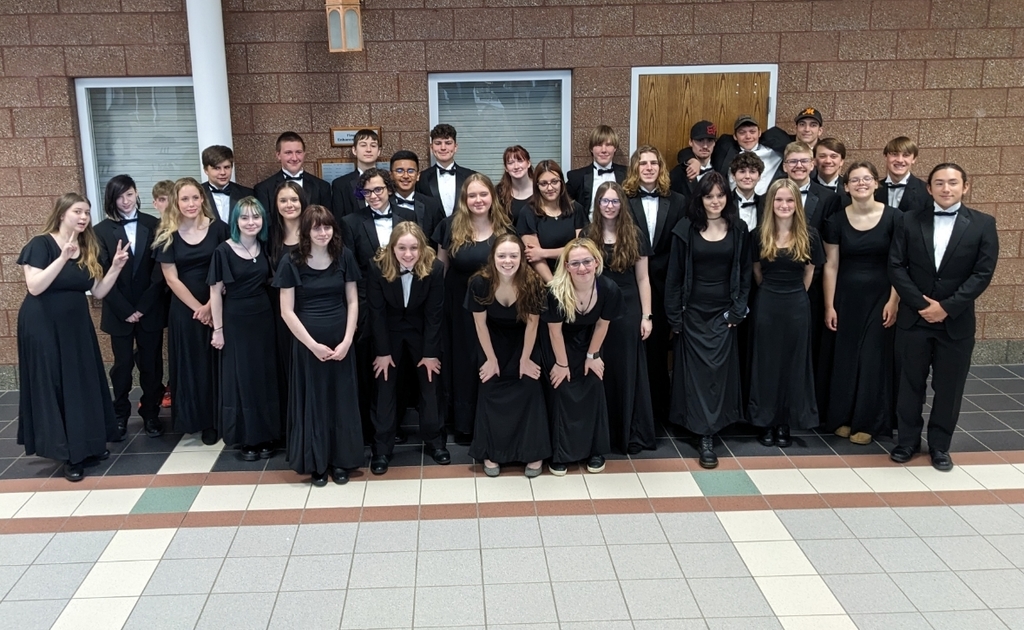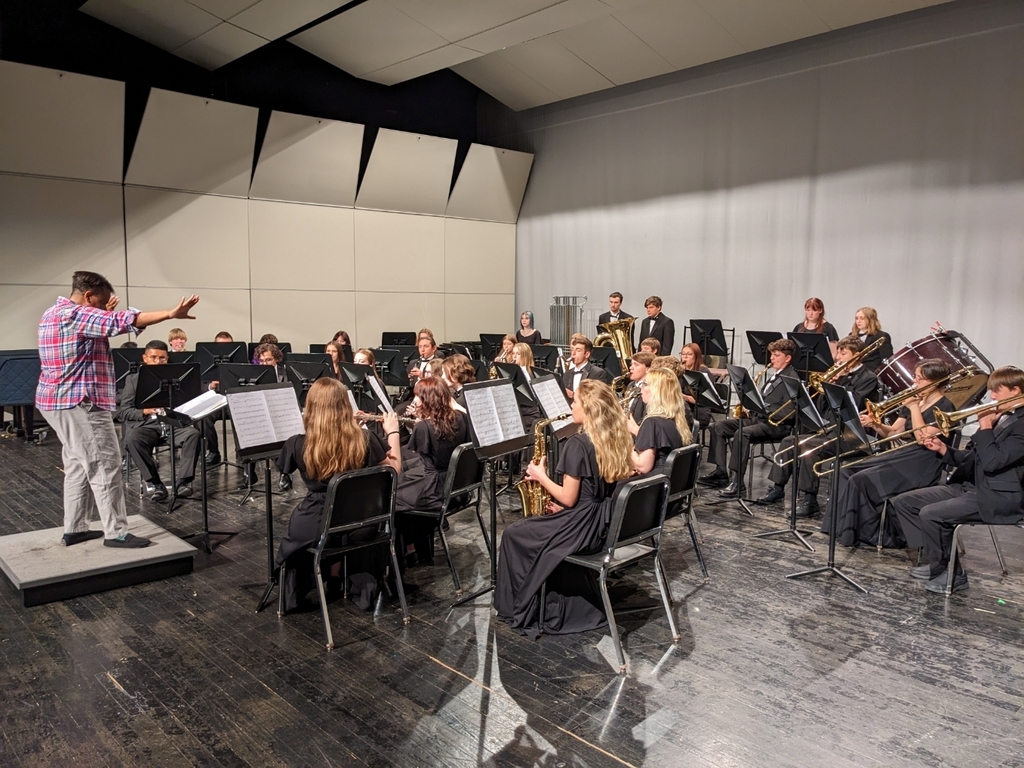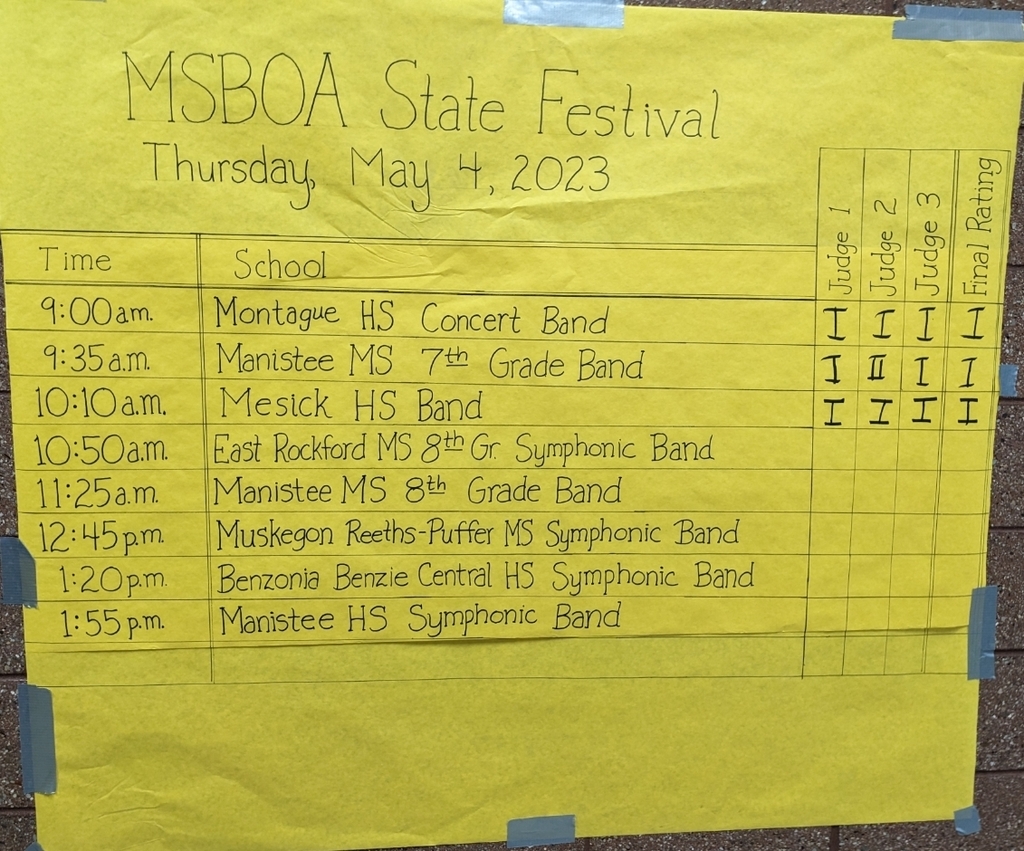 Creative Writing students have completed some beautiful projects combining art and writing this semester--Color Poems, Blackout Poems, and Six Word Memoirs. Each assignment had specific writing criteria to meet and was part of a larger lesson. The final products really showcase the talent of our students!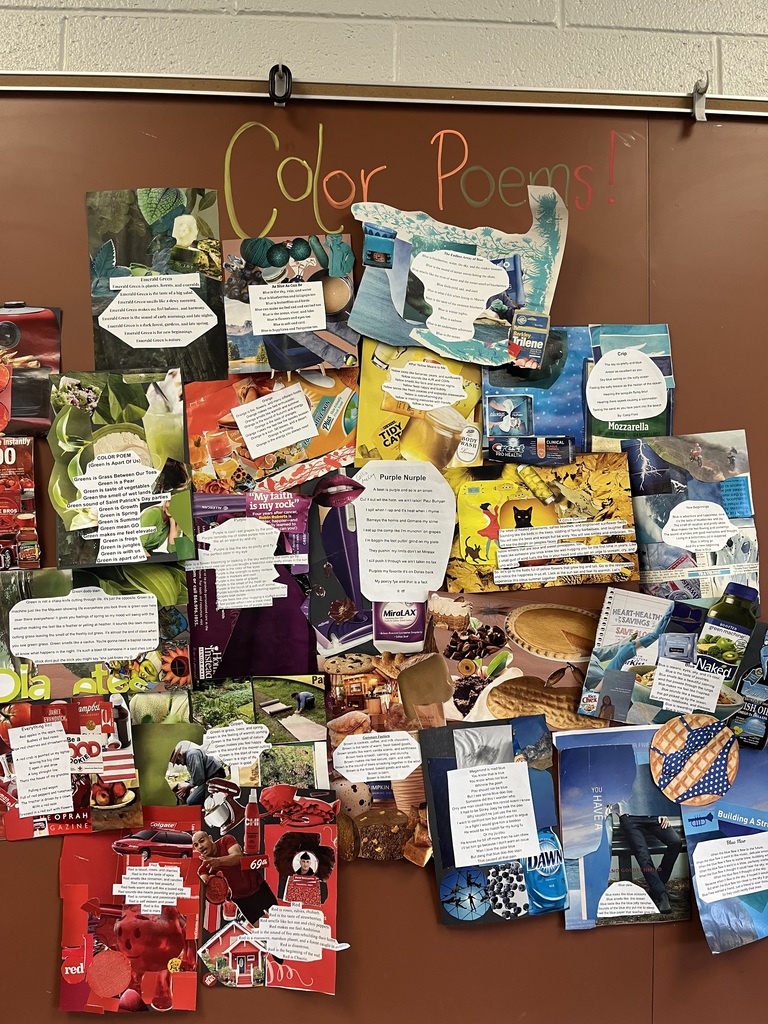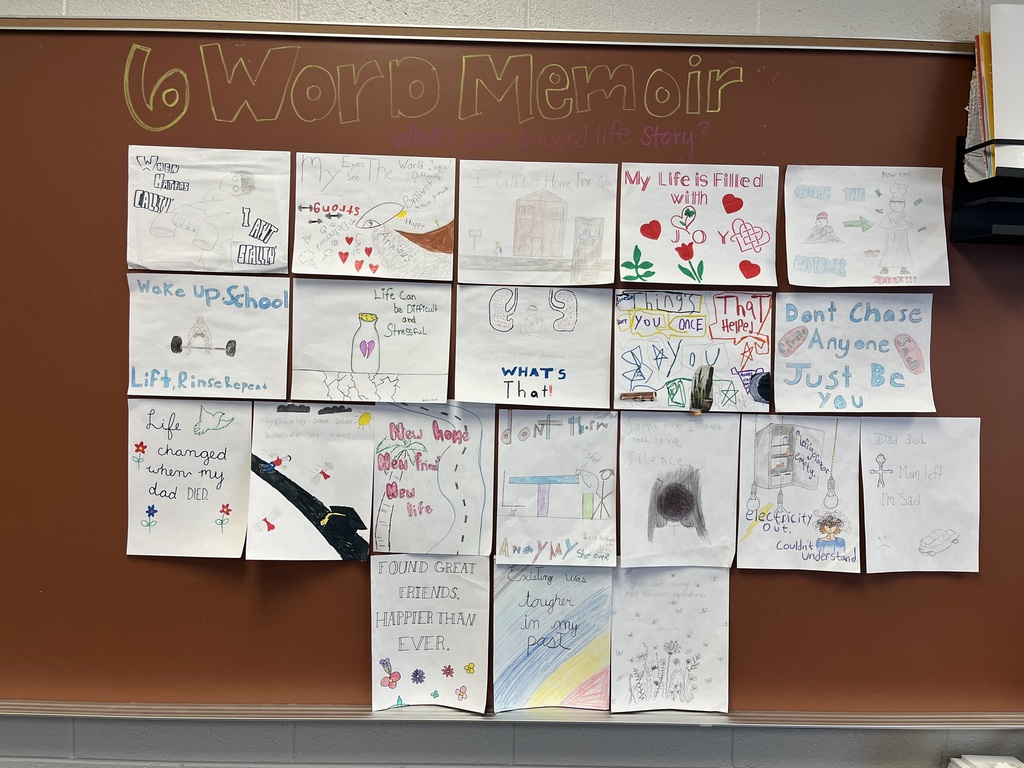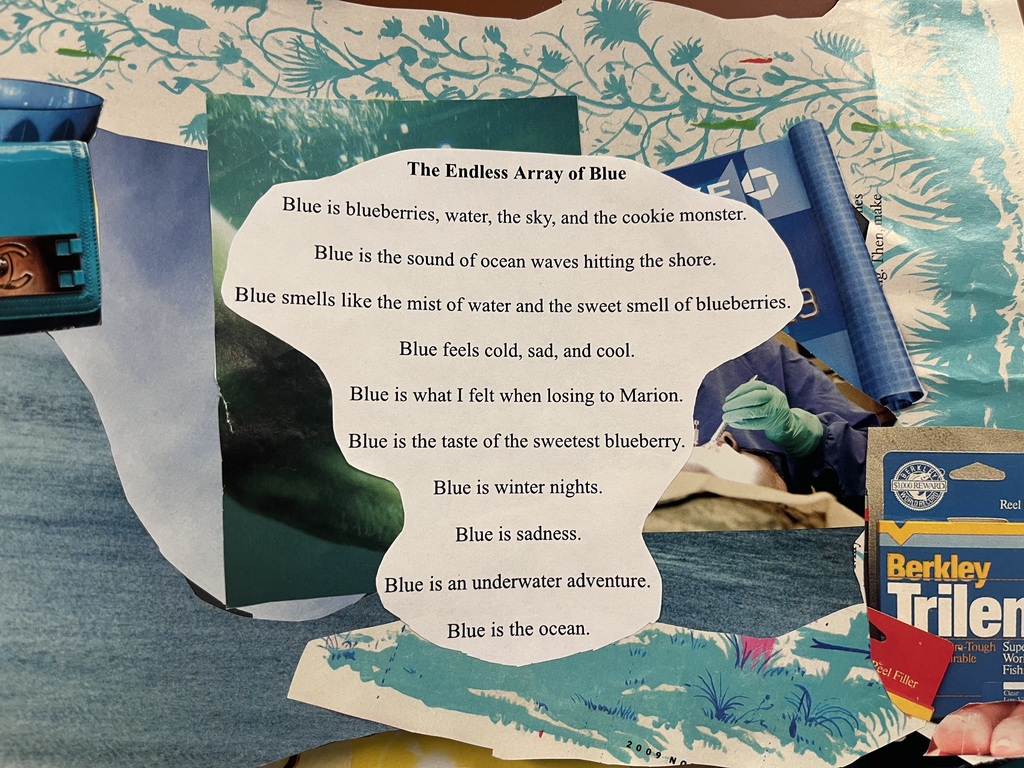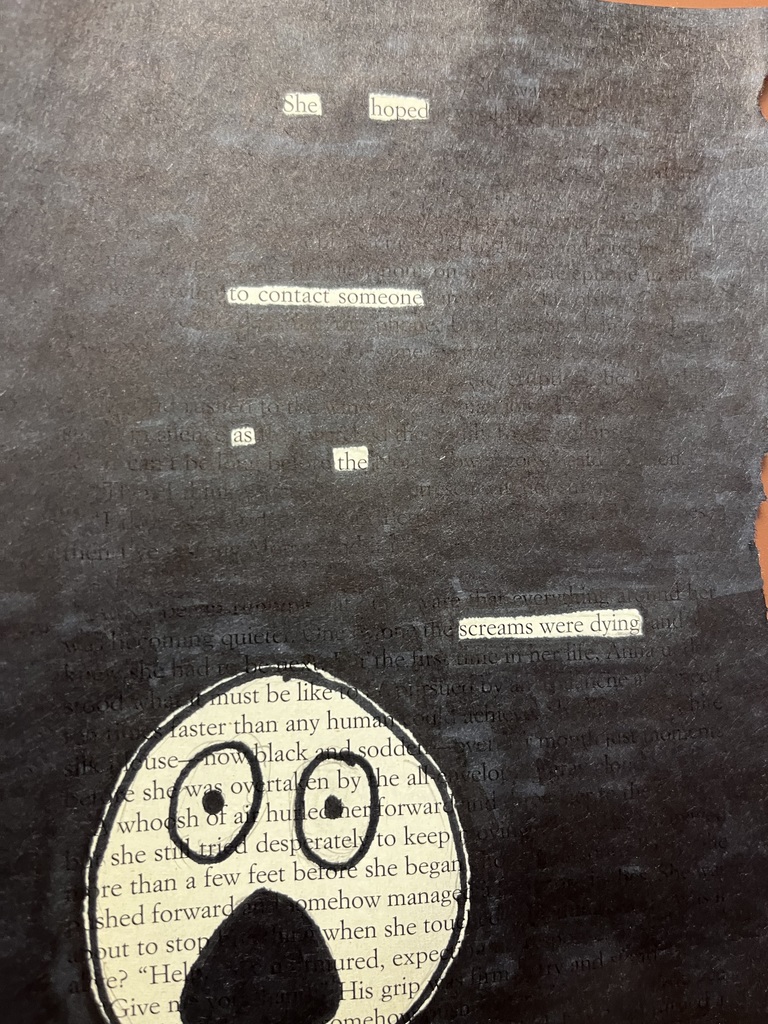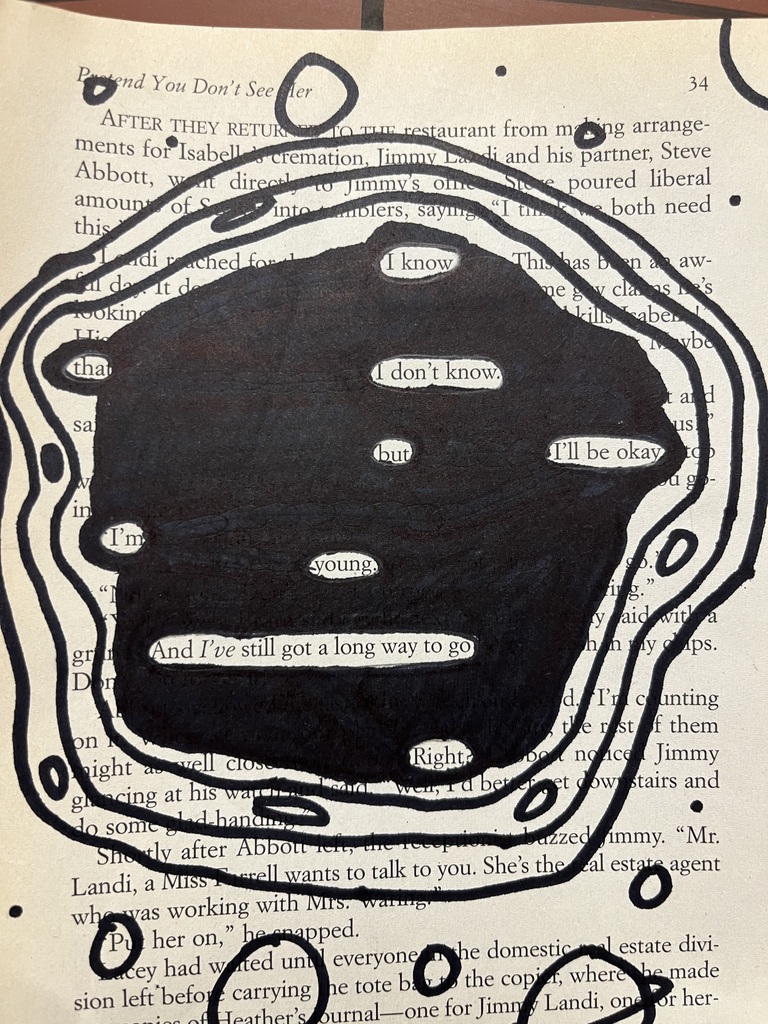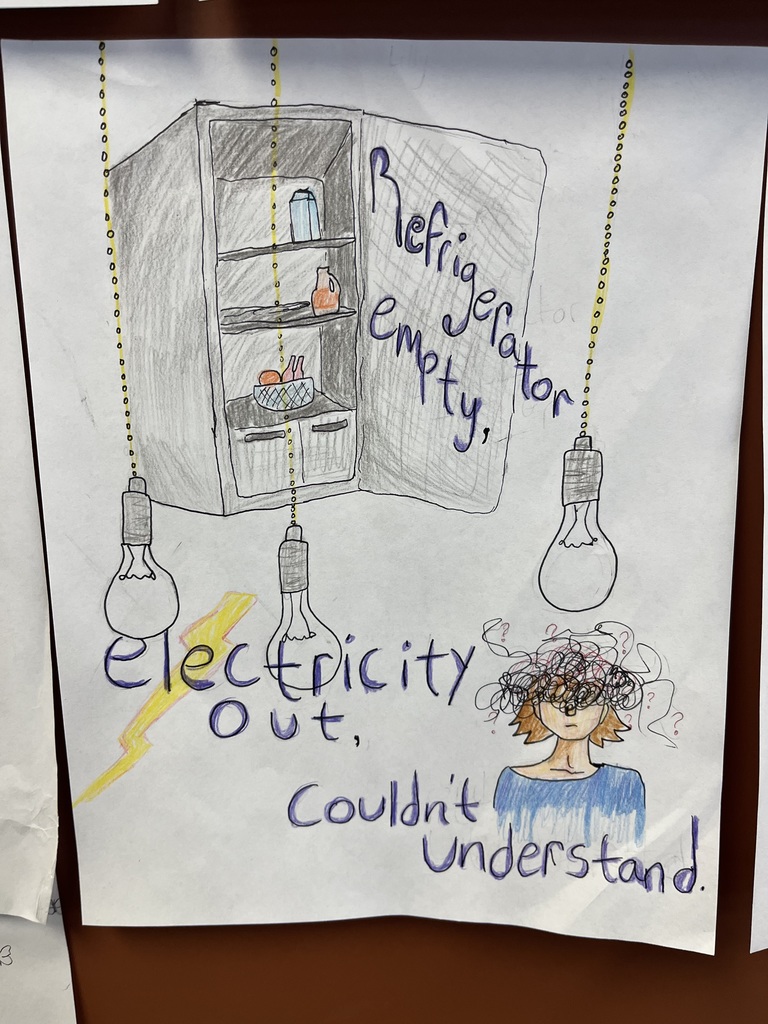 Week of April 24 elementary staff members of the week. Mrs. Spencer has been a Bulldog since 2006. She earned her Bachelor's and Master's from GVSU. She has taught 1st, 2nd, 6th, and 7th grades, as well as summer school. She was our reading interventionist and is now our literacy coach. She enjoys spending time with her family, kayaking, hiking, camping, reading & traveling. Mrs. Brown: She has worked for Mesick School for 23 years. She loves her job and working with the children in our community. She loves spending time with her family and friends. She feels blessed to be a Bulldog!