February Students of the Month. The February trait was kindness. Go Bulldogs!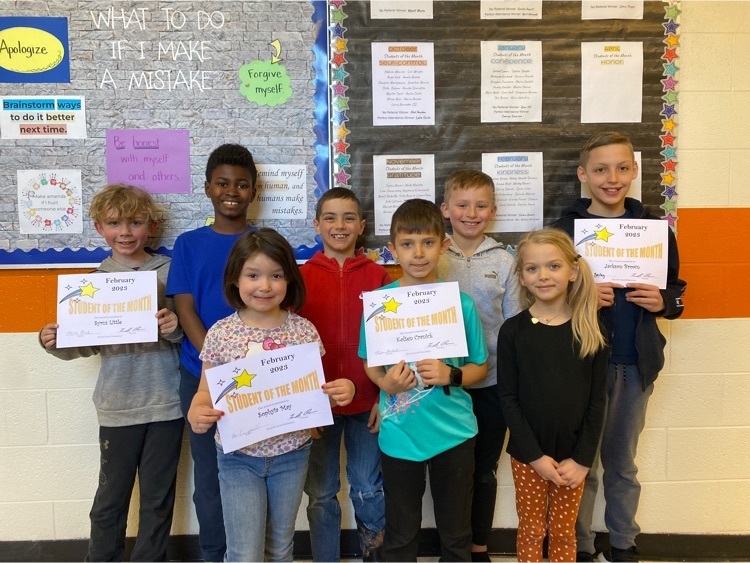 Juniors and Seniors participated in the "Reality Fair" put on by TBA Credit Union. Each student was given a profile that included income, family and credit history. They had to build a monthly budget including housing, transportation, food and other expenses. Students who ended with a positive balance were entered into a drawing and nine students won gift cards. Thank you TBA Credit Union for this hands on learning experience for our students.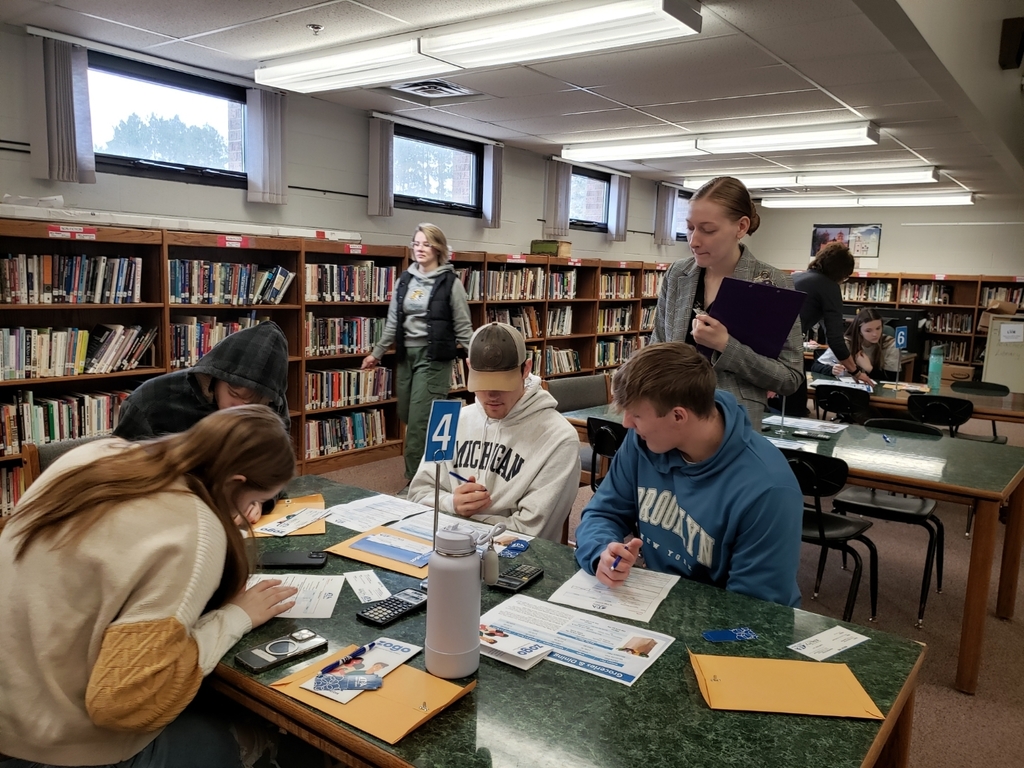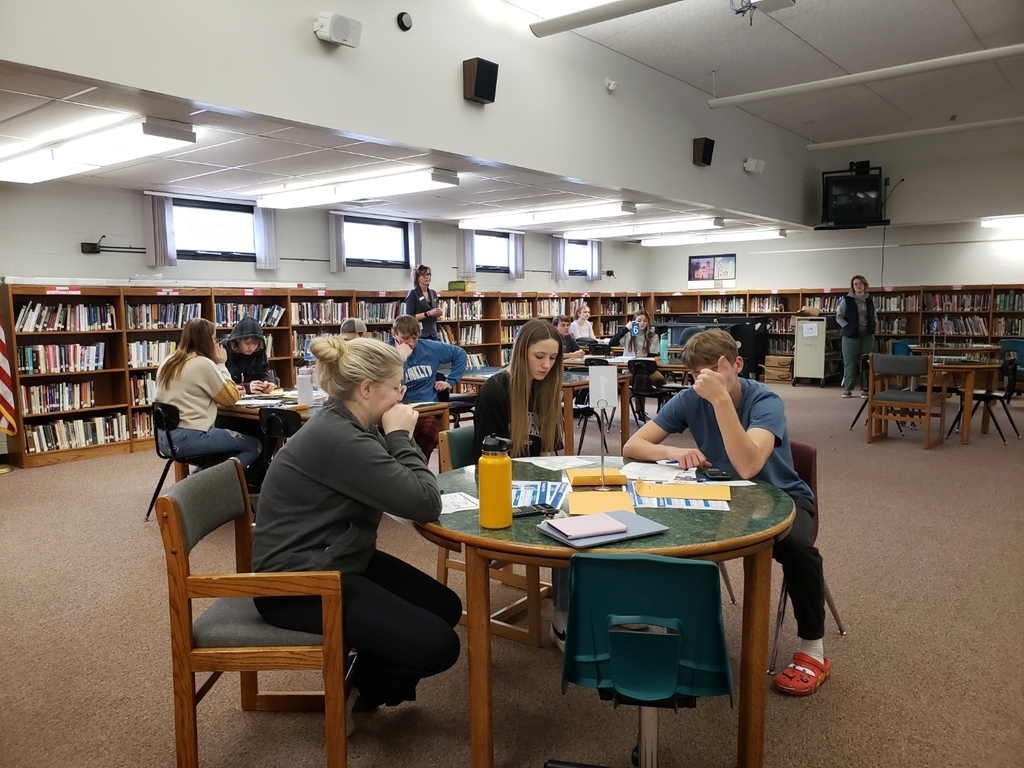 If you'd like to support Mesick's Track & Field teams this spring, use the link below to see our selection of gear! The first batch of orders will be taken through March 27th, but the store will remain open after that for future orders.
https://mesick-track.spiritsale.com/

Sign ups will be sent home again this week. Playing on a team sport is important to many social/emotional learning opportunities. Learning to work together on a team, leadership skills, following rules & directions. All while gaining some healthy habits and moving their bodies!

The elementary staff member of the week is Mrs. Shermak. Mrs. Shermak has been teaching in Mesick since December 2000. She earned her Bachelor's Degree from Western Michigan University and her Master's from MSU. She has taught 5th grade, 6th grade, K-8 computers, and 4th grade. She took her 4th-grade students to the Camp Kett experience for many years, and each fall she organizes YMCA swimming lessons.

Here are a few pictures from Family Fun Night. We have our Word Detectives, free books, and parents vs. students dodgeball. Thank you to all who could attend.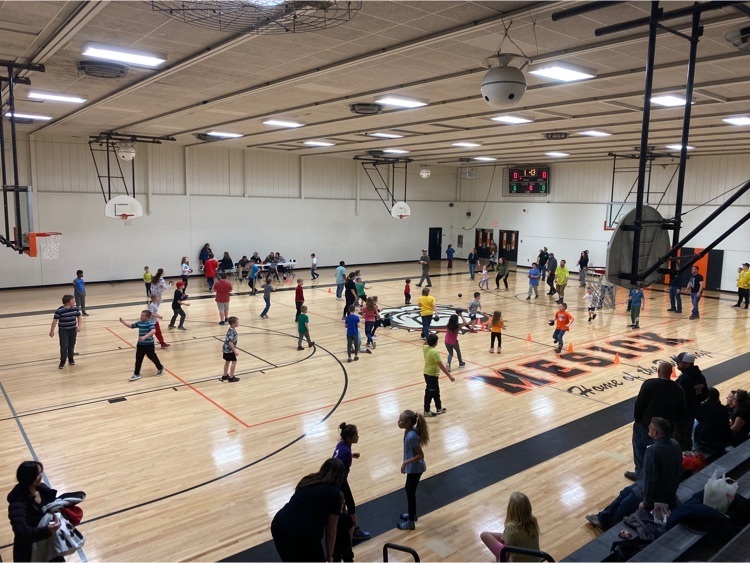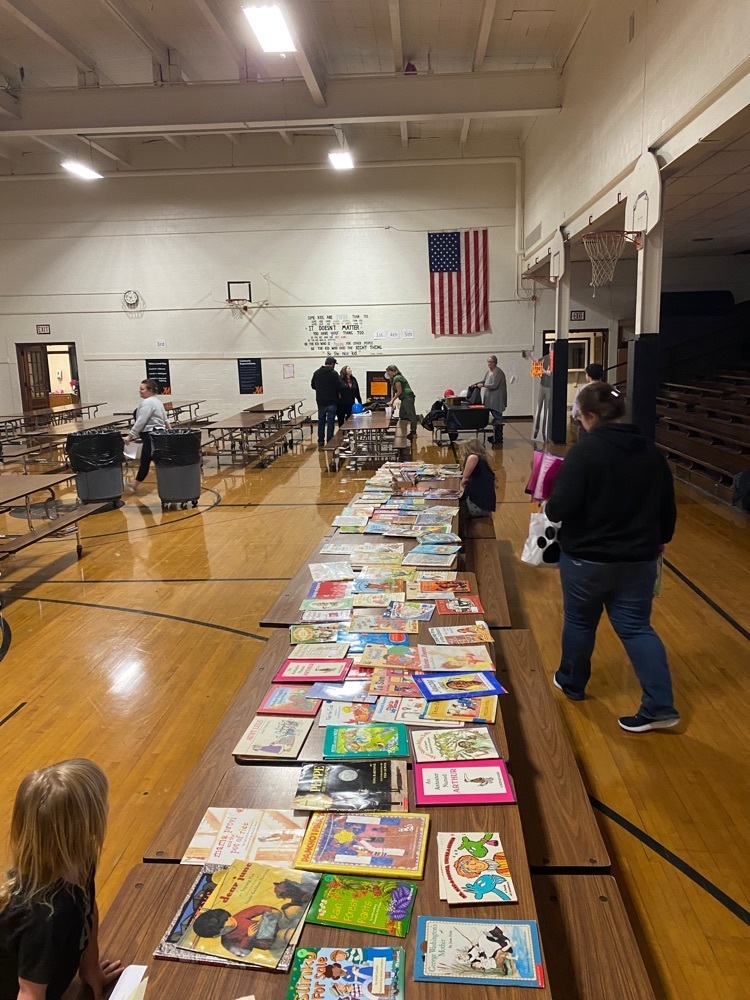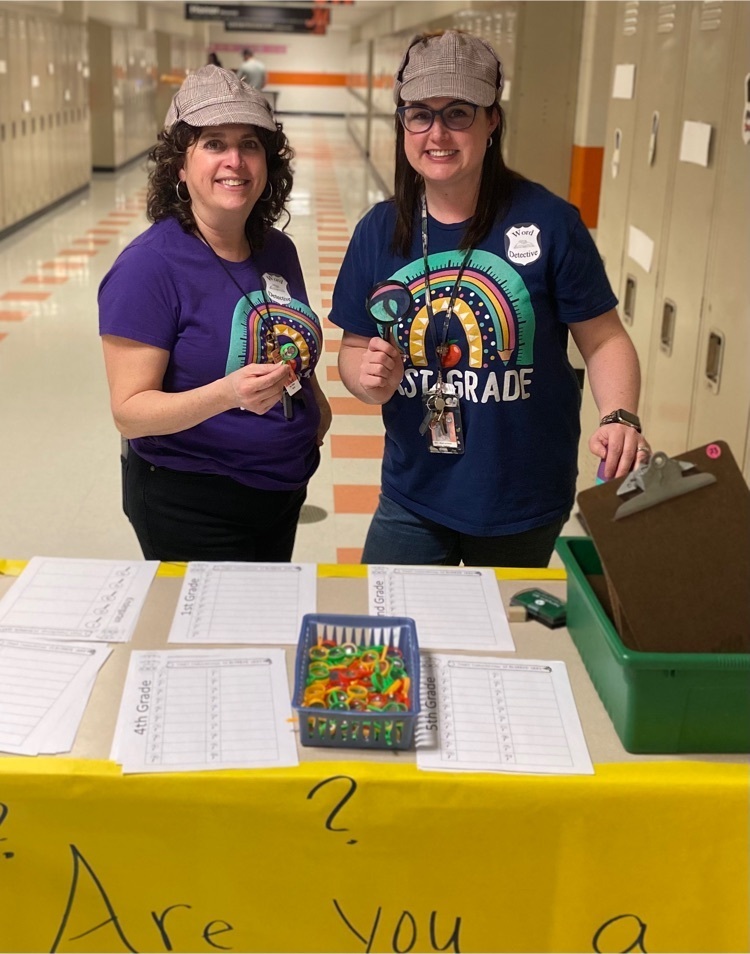 Reminder: Jr High St. Patrick's Day dance TODAY!! The dance is right after school until 5:00, please be prepared to pick your student up at 5:00 near the gym/cafeteria. Admission is $3. Please contact Ms. Roda with any questions.
Jr High families: Students were told last week, but to ensure the information reaches everyone - there is a Jr High St. Patrick's Day dance this Friday (the 17th) in the commons. The dance is right after school until 5:00, admission is $3. Contact Ms. Roda with any questions.

These 1st grade "popcorn kernels" are popping with information about healthy foods with our SEEDS program.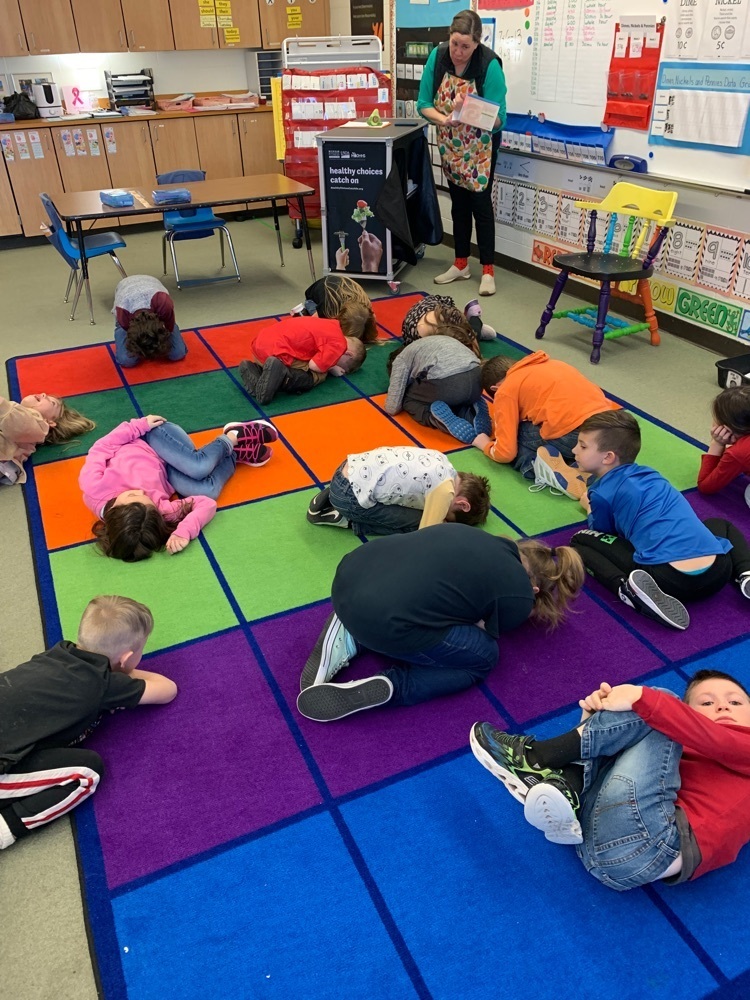 First Graders Celebrate good behavior and reading month by wrapping up with a good book.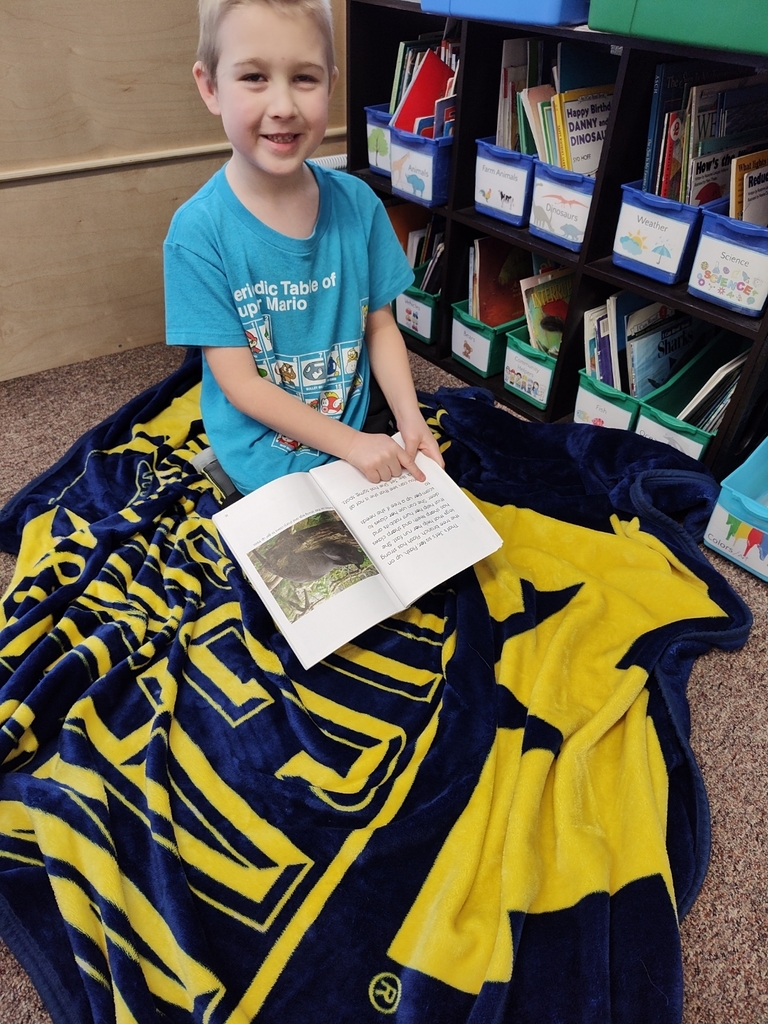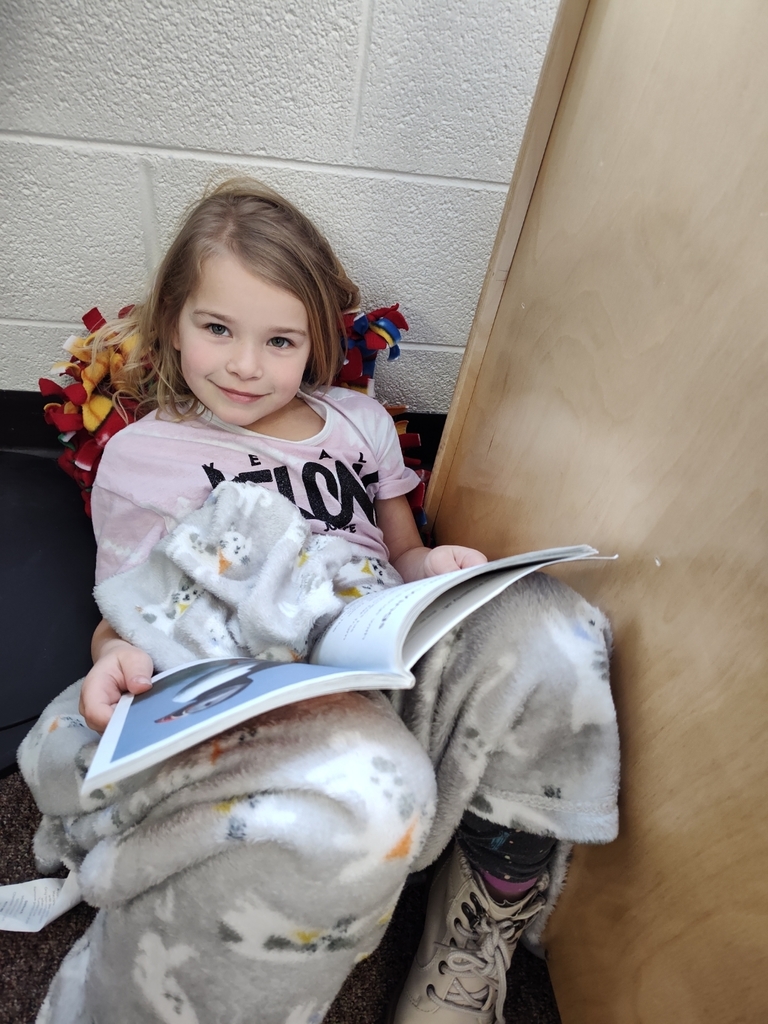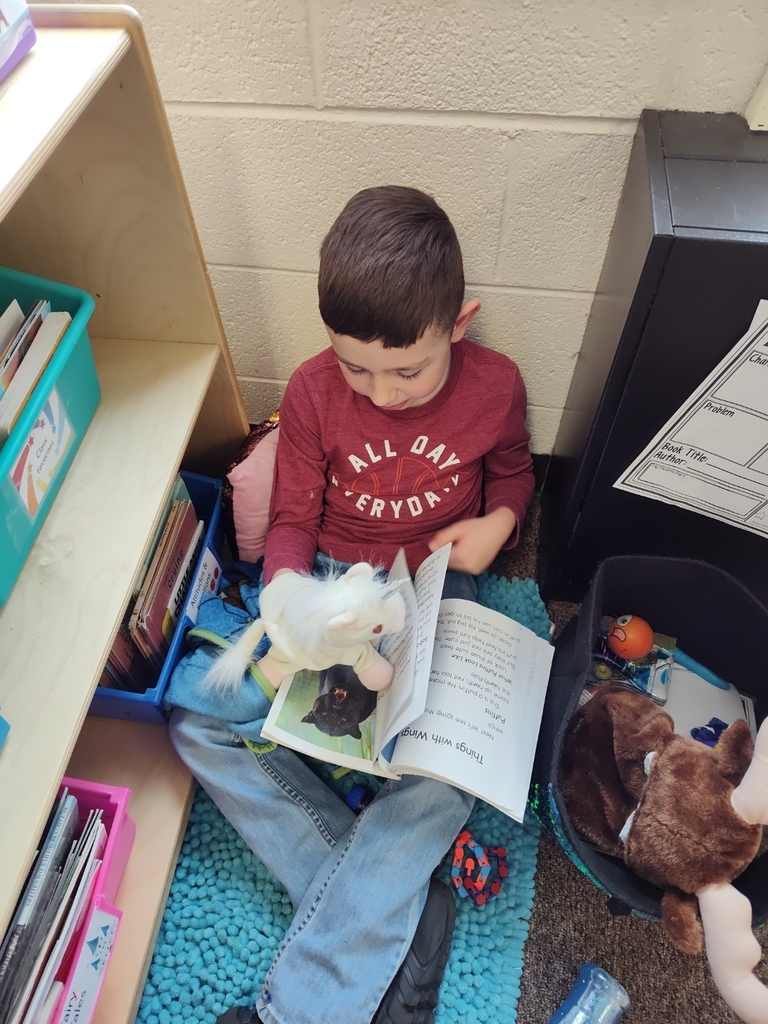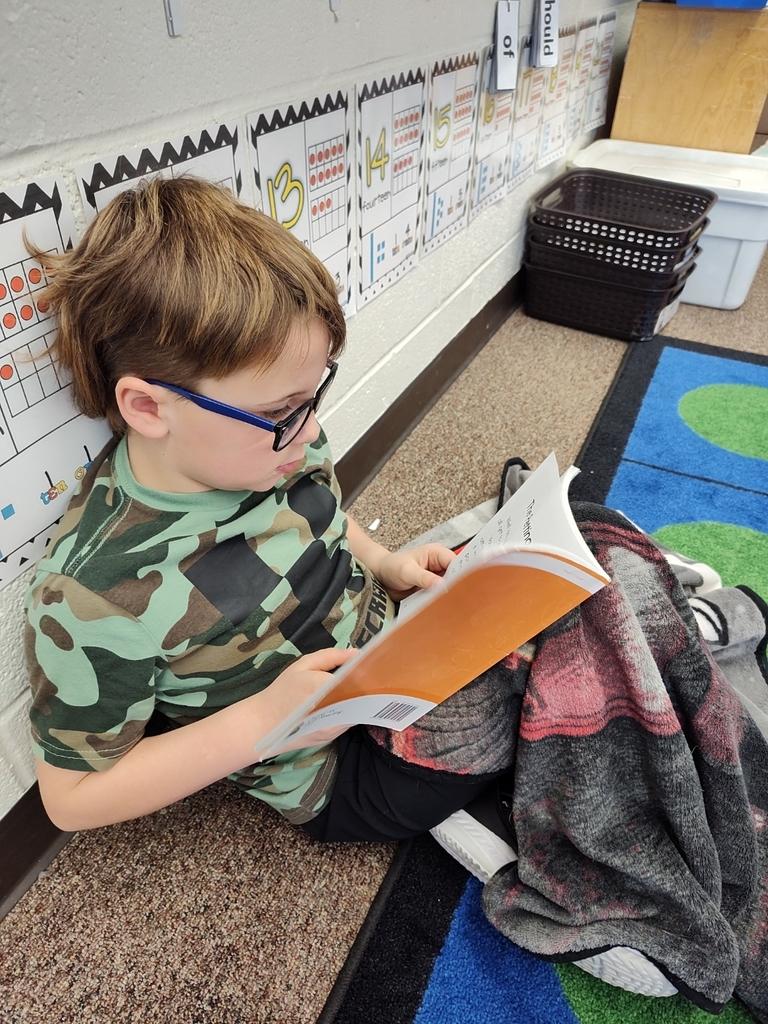 The elementary staff member of the week is Mr. Mumby. Mr. Mumby has only been at Mesick since 2020, but this is his 16th year of teaching. He earned his Bachelor's Degree from Baker and his Master's from Walden University. He also has his administrative certification. When he isn't stealing candy from Mrs. Shermak's room, he coaches football for HS, runs, and is the #1 fan of his 3 kids and all of their sporting events.

A few pictures from the elementary Donuts for Moms/Dads event. Thank you so much to everyone who was able to attend.

As a part of our PBIS (Positive Behavior Intervention and Support) initiative, we recently celebrated our students who have received ZERO behavior incident documents (BID's) for the year. We had a fun time with prize drawings, popcorn, and activities. We will have additional assemblies for quarter 3 and quarter 4. We are proud of our students who show up every day and display the core values of Honor, Determination, Self Control, and Responsibility.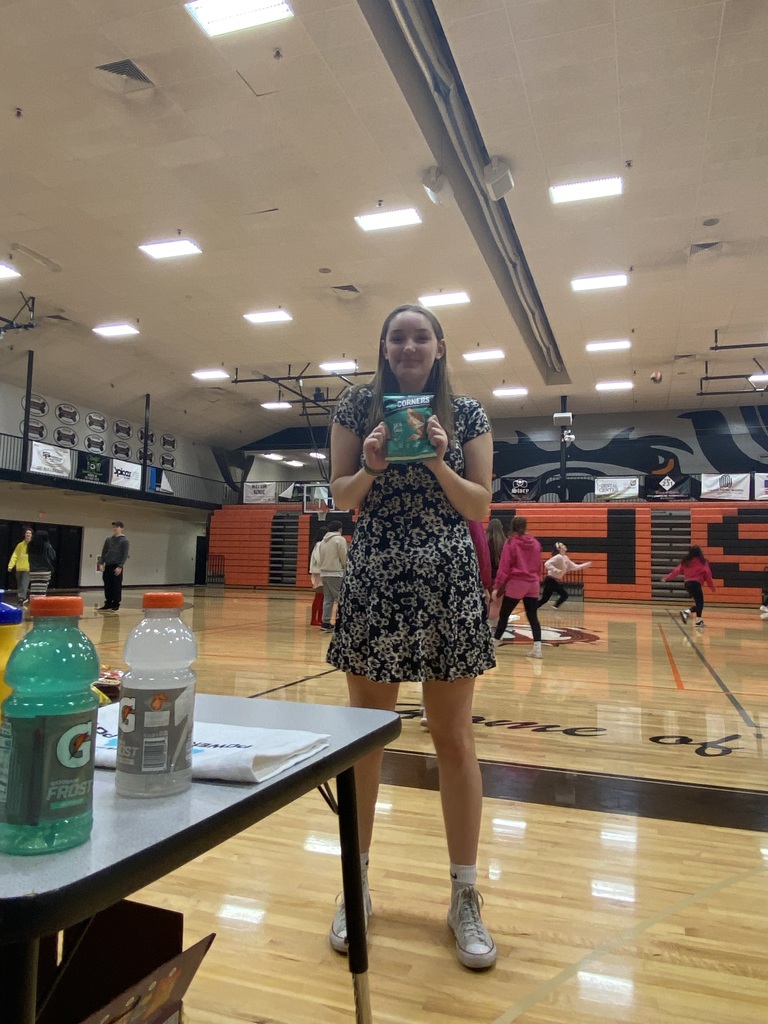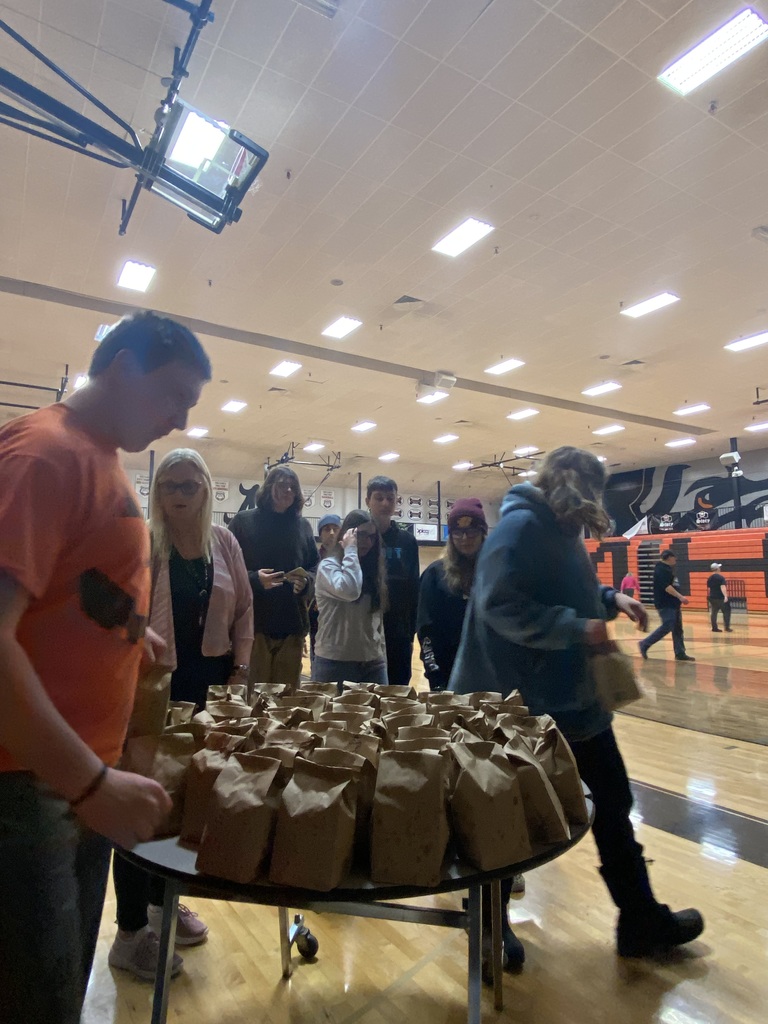 January Students of the Month. The January trait was confidence. Go Bulldogs!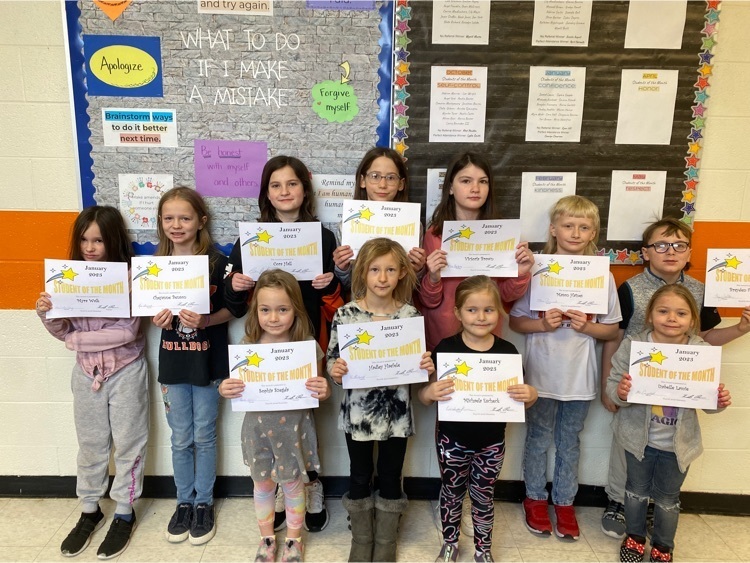 Mesick Jr./Sr. High would like to announce our Class of 2023 Co-Valedictorians, Megan and Ben, and our Salutatorian, Mia! We are so very proud of you for all your hard work, and we look forward to seeing your future success as you transition to college and career. Congratulations on this well-deserved accomplishment!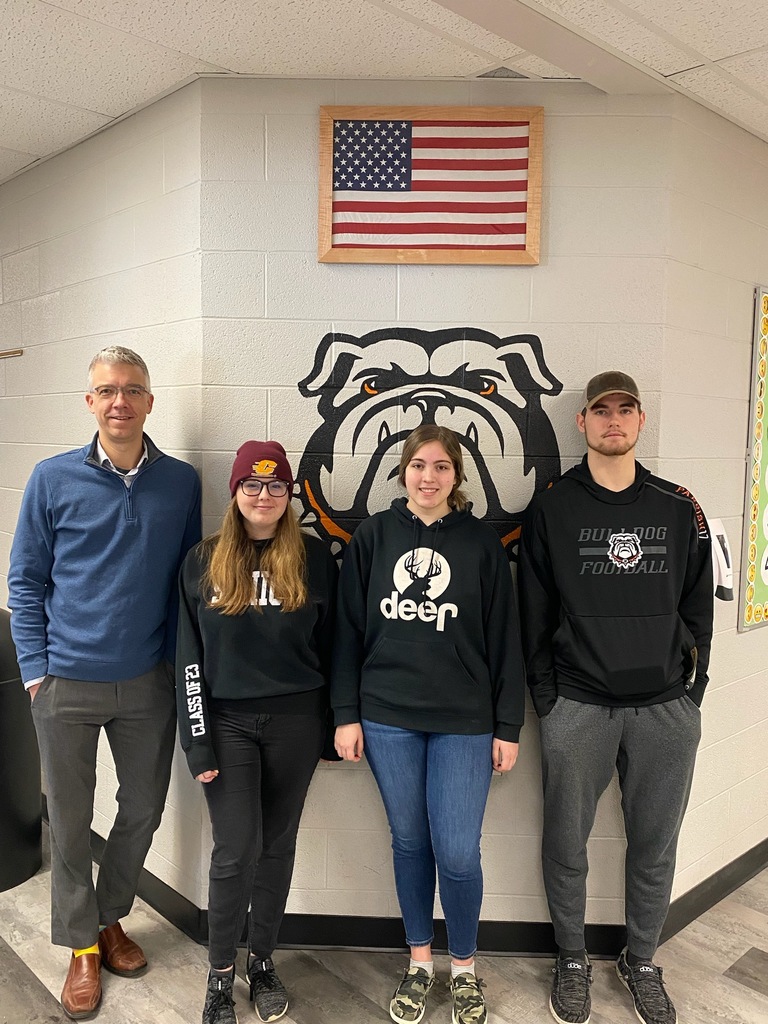 Today the elementary had its all-school assembly to talk about all the good things happening this month, as well as our core values and our March student of the month trait Responsibility.  Also, since today was Move it Monday, the entire school was able to exercise together as well.  Thanks to everyone for attending, and to Mrs. Rogers, Mr. Mumby, and Mrs. McDonald for planning and running the assembly.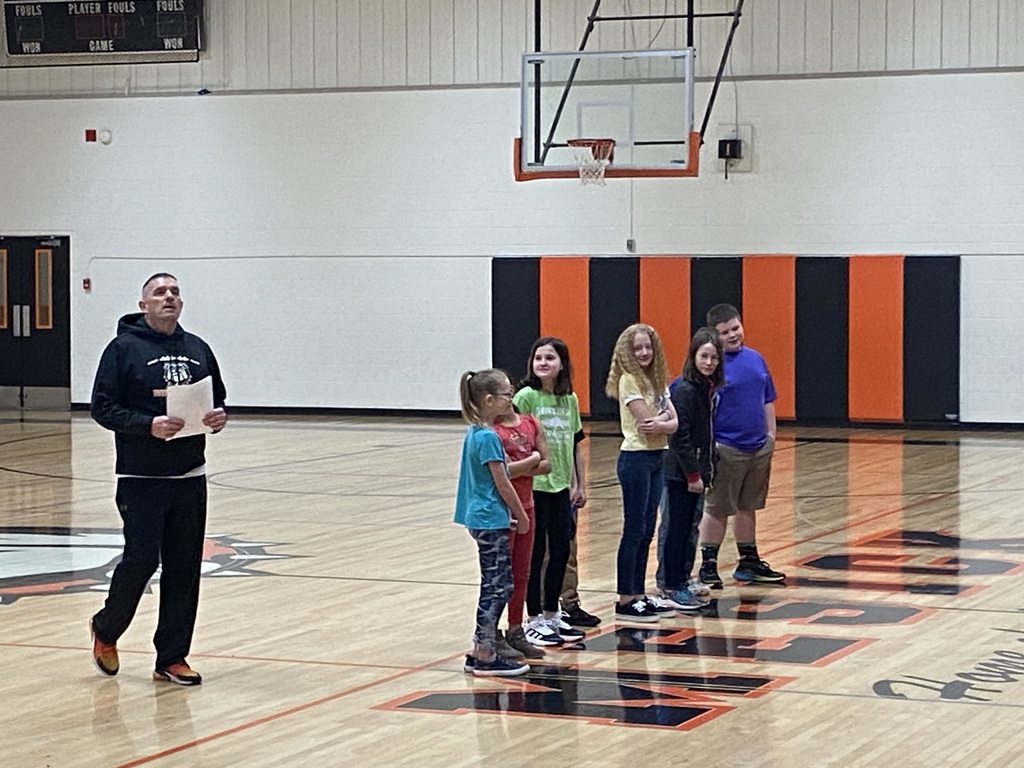 Representative Joseph Fox came to read to our elementary school students in celebration of Reading Month.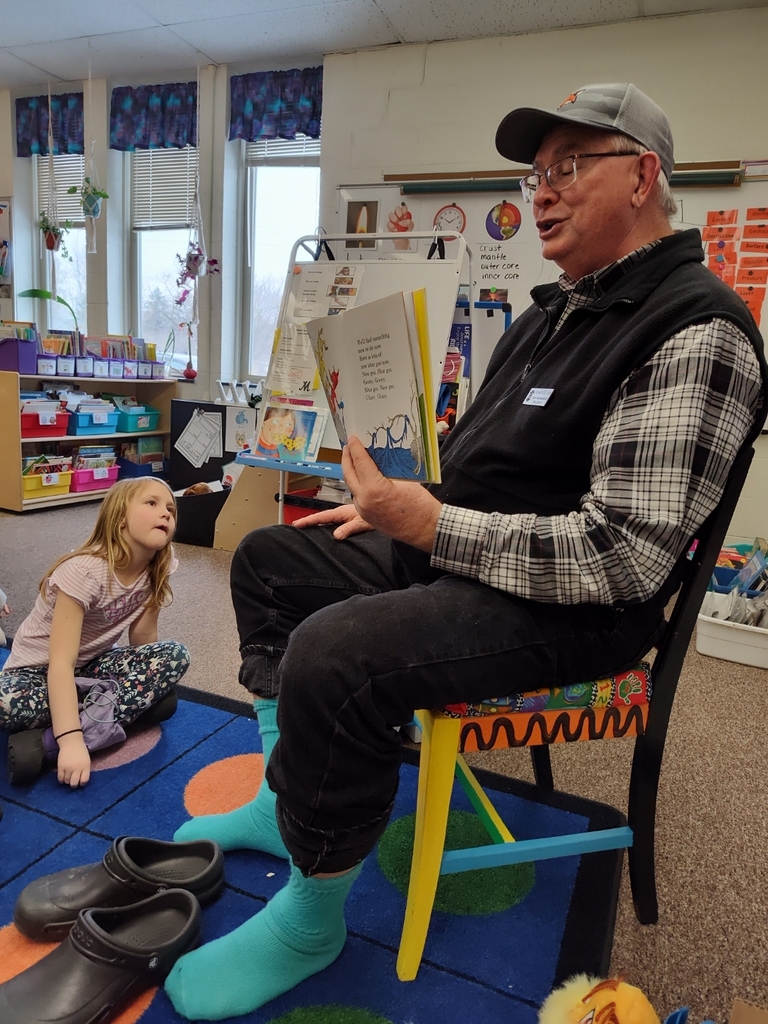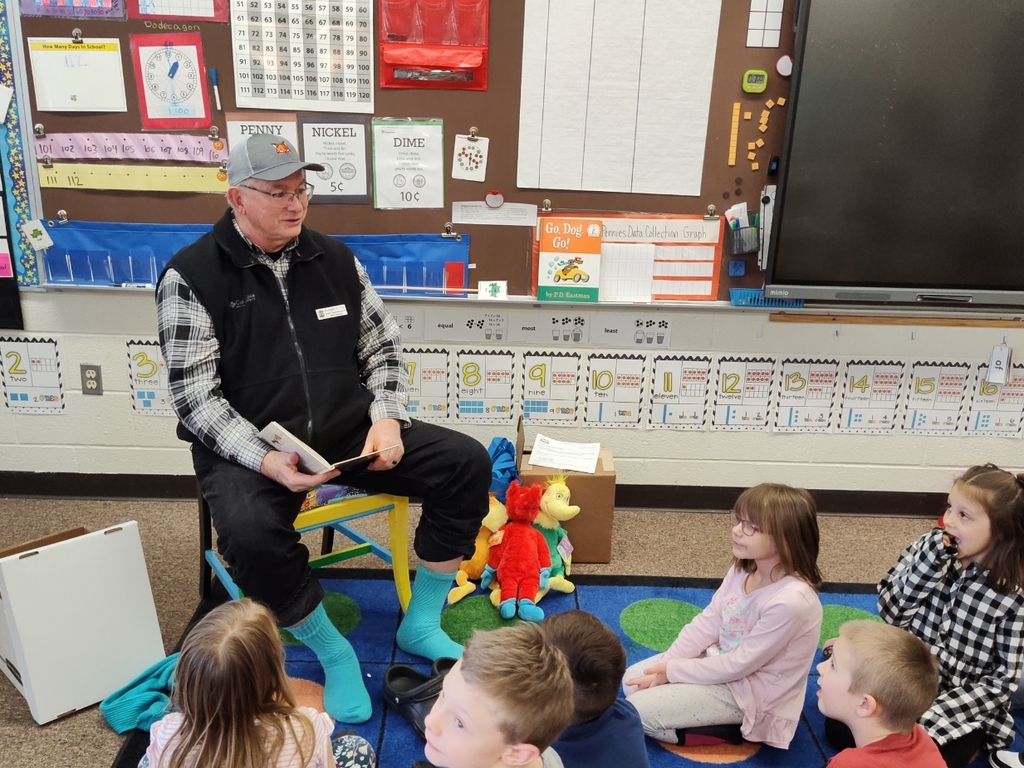 The elementary staff member of the week is Mrs. Parrish. Mrs. Parrish has been teaching in Mesick since 1998. She has taught 1st grade, 2nd/3rd grade, title math, and Jr High Math. She is also an amazing cook and baker, and we are lucky to have her on the Mesick team.

Mother/Son dance 2023 going strong! Thanks to everyone for coming out for a fun evening.

The elementary staff member of the week is Mrs. Manley. Mrs. Manley earned her Bachelor's Degree from Black Hills State University in South Dakota, and her Master's Degree from GVSU. She has been teaching in Mesick since 1999, and has taught Kindergarten, 2nd grade, and 3rd grade. She also loves all things Disney!