Just a reminder that JR/SR High Parent / Teacher conferences are this Thursday March 4th from 5:00-8:00. Conferences will be conducted virtually again and you can schedule appointments with your student's teachers at this link:
https://ptcfast.com/schools/Mesick_JR_SR_High_School

March's Reading Calendar Highlights Include... *Comprehension Strategy: Visualizing *Top 10 Must Read - Books *Daily Reading & Writing related Activities

📚 📕 Books For Kids 📕 📚 Elementary students were able to choose 2 books to bring home, for there very own, this week. Ask your kiddos about their book selections!

The January student of the month trait was respect. These students showed a tremendous amount of respect all January and were selected as the student of the month! We are very proud of their efforts. Keep up the good work. Go Bulldogs!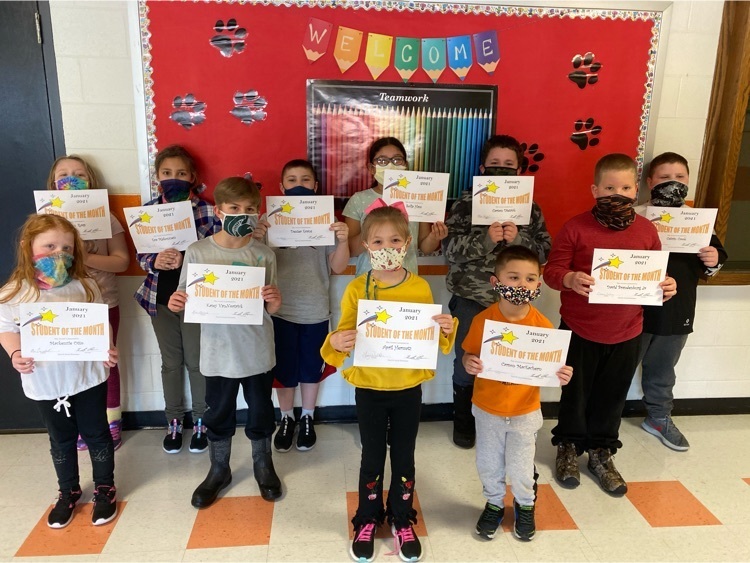 Today's bike raffle winners. Great job Bulldogs!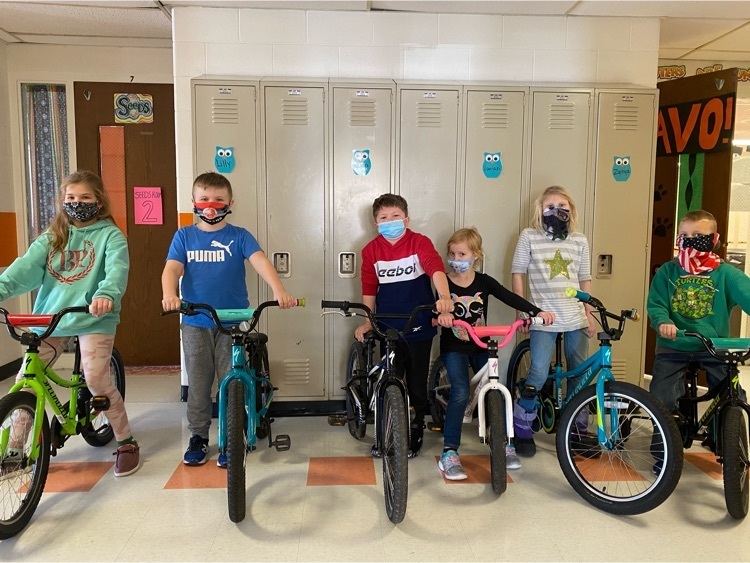 First grade students building an Inca Temple. "The people are worshipping the Sun god Virococha". They are representing the reading and world history lessons we just completed.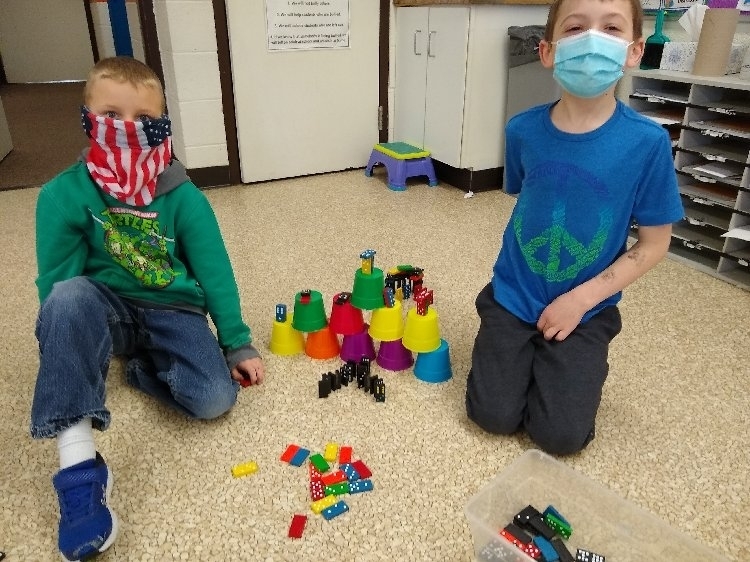 Athletics Update: Girls JV/V basketball games for tonight and Saturday have been postponed. We will be working on make up dates for both teams and will announce those as soon as possible. Also, in honor of our girls varsity volleyball season, we have teamed with Creative Embroidery out of Cadillac to provide everyone an opportunity to purchase some gear to celebrate the season. Please follow the link below to view the District/Regional/Final Four apparel that was designed by creative embroidery. All orders will be available approximately two weeks after placing the order. If you have any questions, please feel free to reach out to Coach Duby in the Athletic Office.
https://c-emb.com/Mesick-Consolidated-Schools-CONGRATS-LADY-BULLDOGS-c24551133


Tonight's boys JV/V basketball game at Baldwin has been postponed. Make up dates will be announced as soon as possible.

Tonight's junior high girls basketball game has been cancelled. Practice will be cancelled as well. The girls will resume practice tomorrow after school at 3:15 in the elementary gymnasium. The girls have picked up a game this Saturday at 9 am in Brethren. Both the 7th and 8th grade teams will have two games that day. Go Bulldogs!

Industrial Arts Job Posting starting the 2021-2022 school year.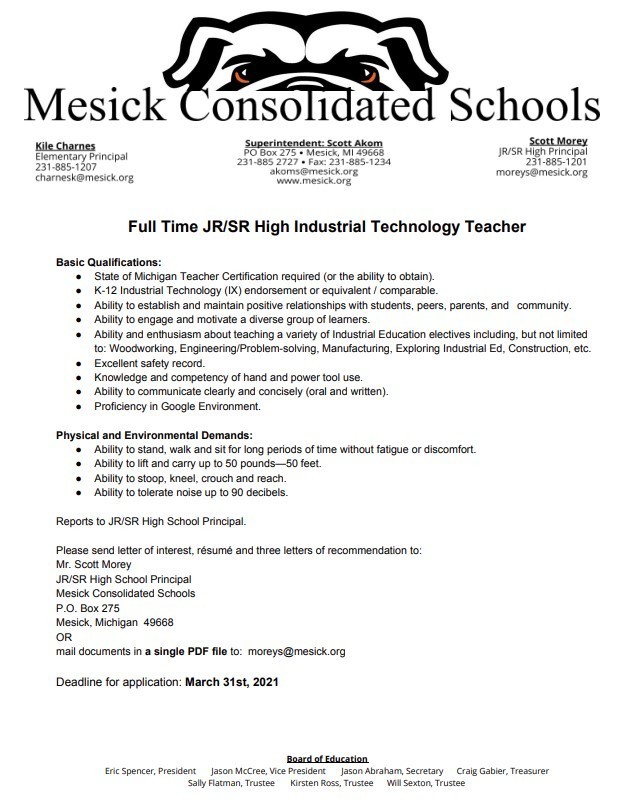 Reminder - Due to staff vaccination clinics Mesick schools will be closed tomorrow, Friday, February 19, 2021.

Class of 2021 students & parents: This is just a quick reminder to those who have not completed their students FAFSA; the Michigan deadline for state aid is March 1. Thus it is very important to get this submitted as soon as possible. Even if a student is undecided right now, it would be a good idea to complete it anyway to give them the possibility of financial aid for college if they decide to pursue it in the future. It is a free application and provides free financial aid; please take advantage of it! Please let Mr. Frieswyk know when you complete it or if you have any questions. His email is
collegeadviser@mesick.org
.

Starting Thursday, February 18 the Ski Club will extend our time at Caber Fae Ski Resort until 7:00 PM. We will return to the elementary school at 7:30. Ski Club will also be adding the first week of March to its schedule. Because we are at the end of the season, we will not be accepting any new members from here on out.

Hello Everyone. In case you haven't heard, a new bus driver has joined the Mesick Family, Cam Tharp will be taking over for Bob on bus 17-2 . We are excited to have him on the team!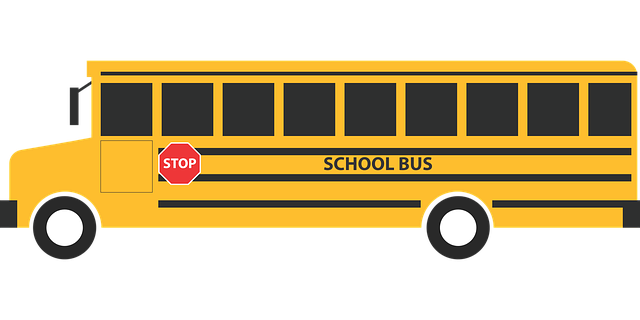 Monthly Reading Calendar *Top 10 Book Picks for this Month *Daily Reading & Writing related Activities *Comprehension Strategy: Questioning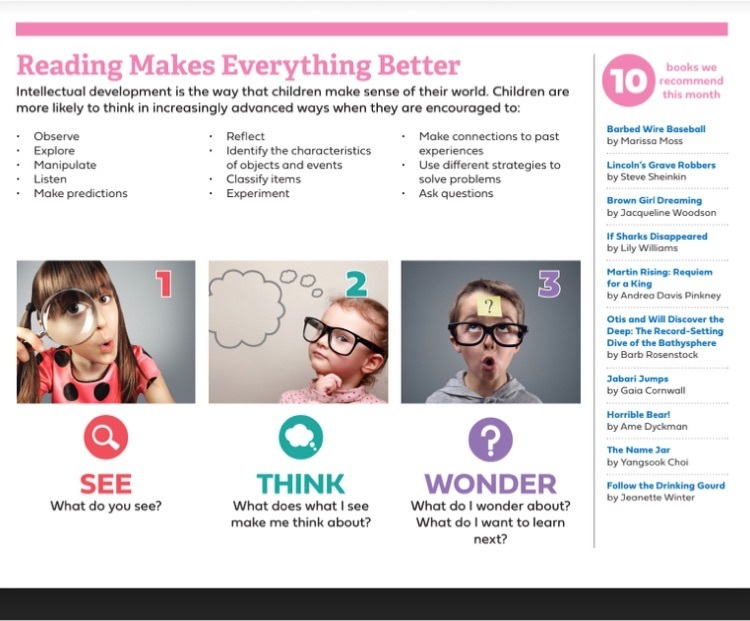 Congratulations to the Mesick Class of 2021 Top 10: Co-Valedictorians-Kaylee and Gabe, Salutatorian-Maggie, Haven, Josie, Danielle, Ivy, Mitchell, Julie (not pictured), and Grayden. We are so proud of you for all your hard work and accomplishments! Well done!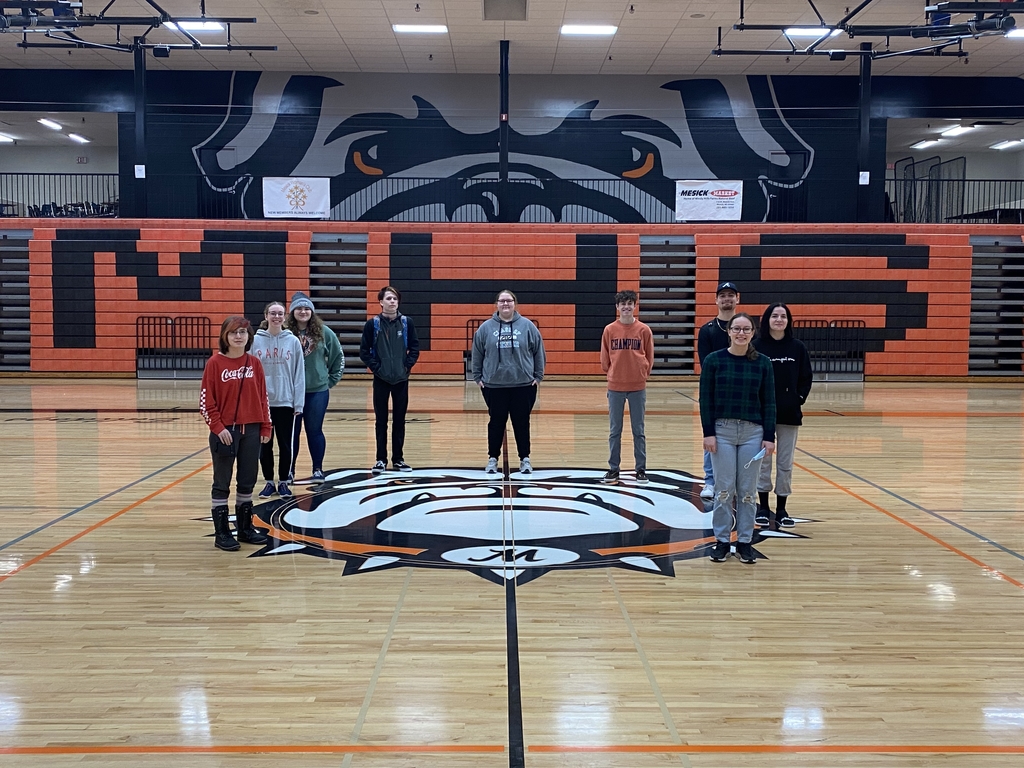 Ms. Campbell's kindergarten students celebrated the 100th day of school today with lots of counting activities and dressing up as 100 year olds.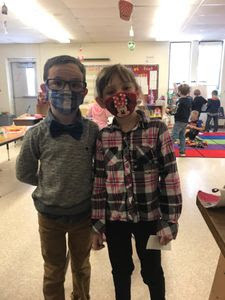 Winter Sports Update: Tonight is the first night of the Winter Sports season! Please remember all players and coaches are allowed four spectators per contest. If you are attending the game tonight we ask that you bring exact change. Admission is $5 per adult and $3 per student. We would like to avoid the hand to hand exchange of cash this season. Also, family passes will be available for $50 and these will be good for all home games. We hope to see you tonight at 7:30 pm as our boys varsity team takes on the TC Bulldogs. Also, good luck to our JV/V girls who are traveling to MCE tonight for a 6pm start! The spectator limit at MCE is also 4 per player/coach. Go Bulldogs!

Good Morning! We are excited to say that basketball will begin this week for JH girls, JV/V girls, and JV/V boys. Please make sure to check the app or website frequently to stay up to date on this years schedule. We are also excited to announce spectators will be allowed. At the moment, we will be allowing each player/coach to have up to four spectators at each home event. For away games, please check with Coach Duby as spectator limits at each school will be different. Please remember that masks and social distancing will be required at all home/away events. If you have questions, please feel free to reach out to Coach Duby or any one of our coaches. Have a great day and Go Bulldogs!