Students in the Honors Environmental Studies class have been reading The Boy Who Harnessed the Wind. In early chapters, the subject of the book, William Kamkwamba explains how he and his friends made toys out of the trash they found in their African village. Students were tasked with looking up plans, gathering supplies from the school recycling bins and making their own toys from trash!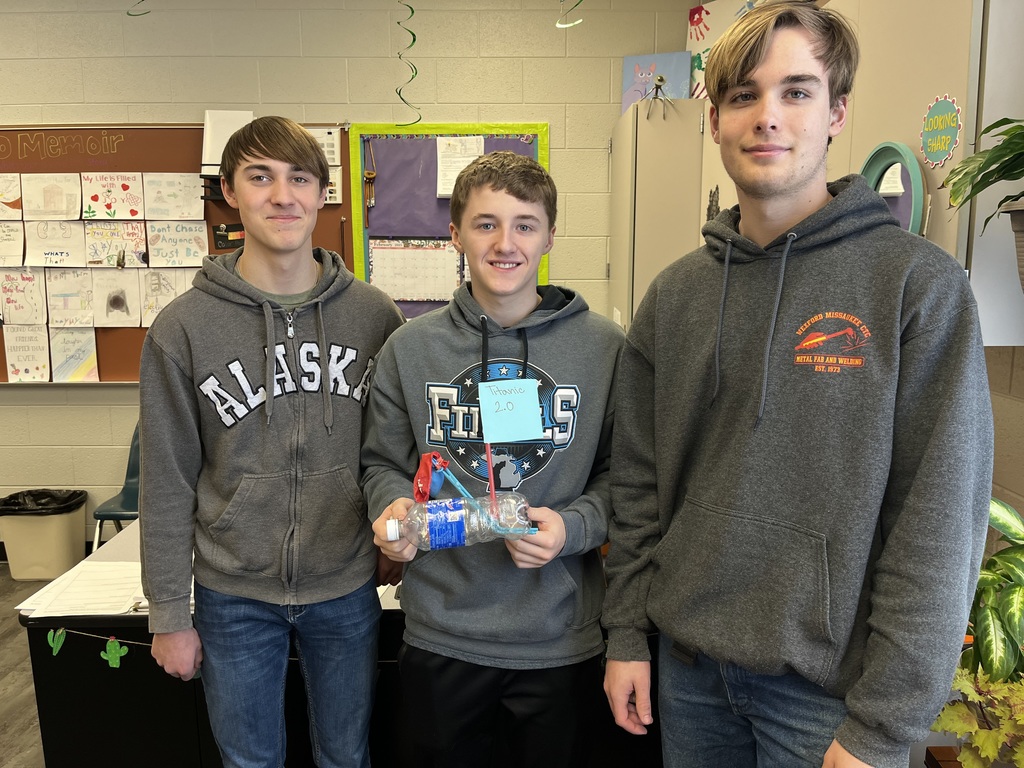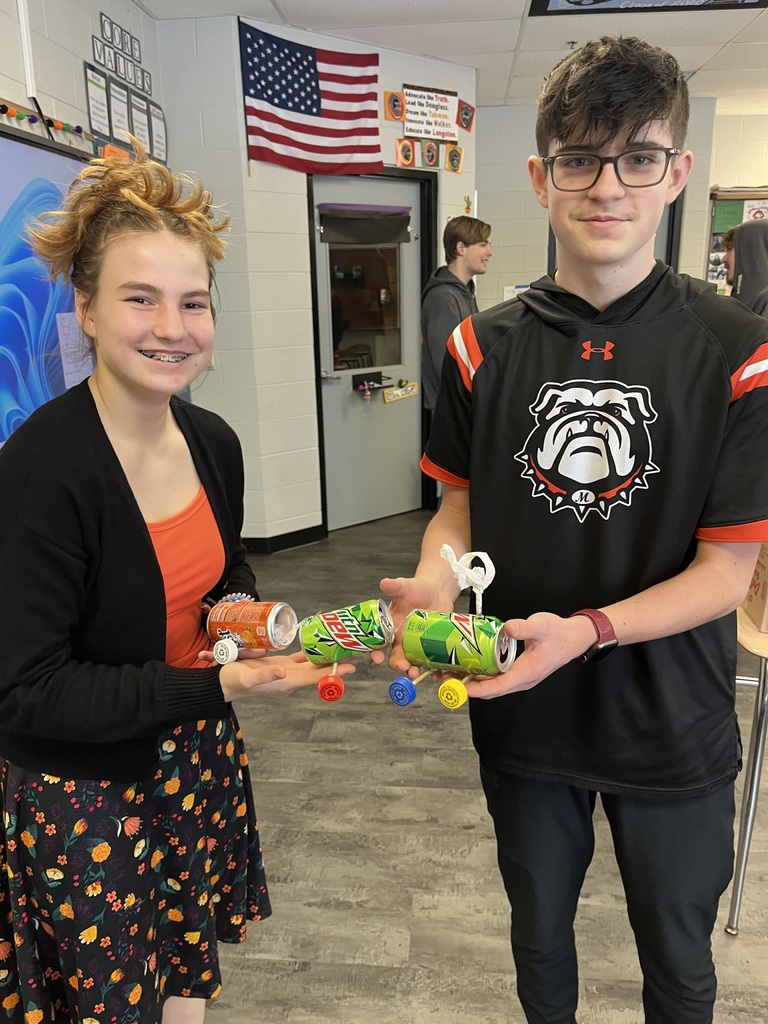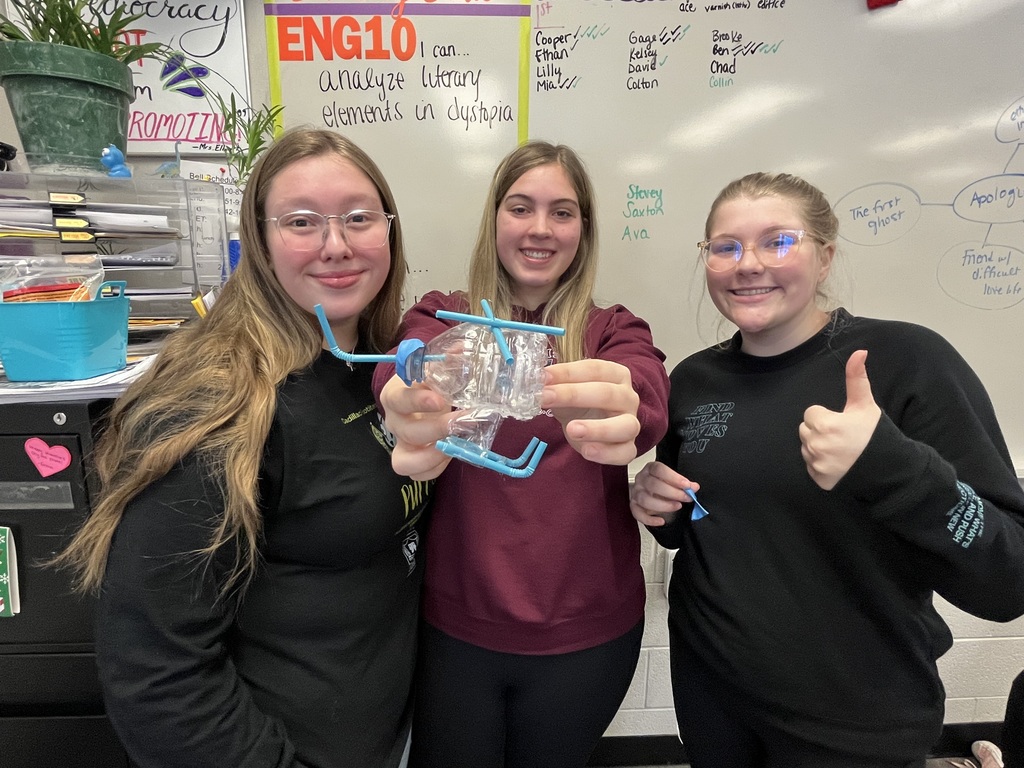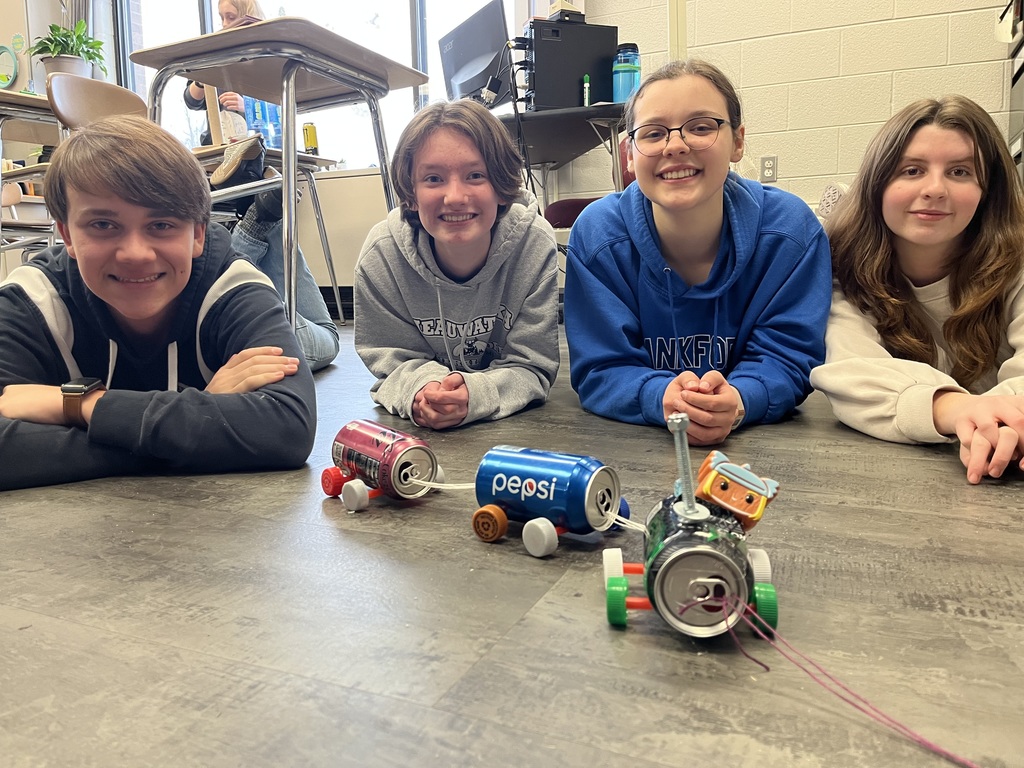 The Mesick staff member of the week is Mr. McConnell. Mr. McConnell earned his Bachelor's Degree from Western Governors University. He just started teaching in Mesick this year, but he worked and taught in preschool classes before joining the Bulldog staff. He enjoys collecting football cards, spending time with friends, and traveling. He enjoys the warm weather of Orlando and Las Vegas.

Mesick PTO meeting! PTO stands for parent/teacher organization. It is a way for parents and teachers to come together and make our school a better place. Please join us, we are always looking for more people. Team work makes the dream work!

Fun learning in first grade on Valentine's Day. Which liquid will melt my hearts faster? Hot water, ice water, vinegar or 7 Up?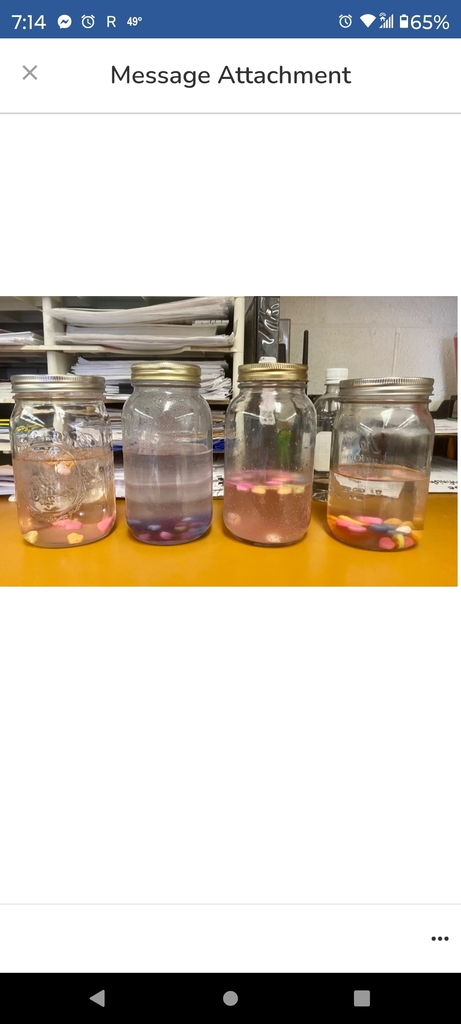 Some first graders brought in collections of 100 little things to count as we celebrated the 100th day of school.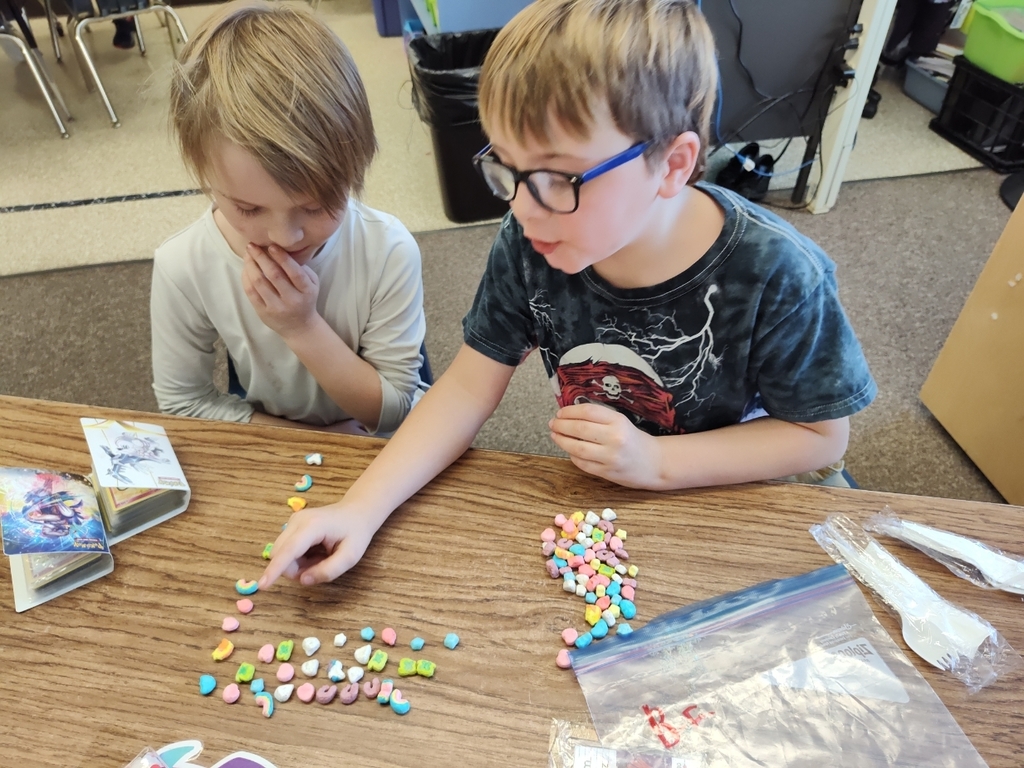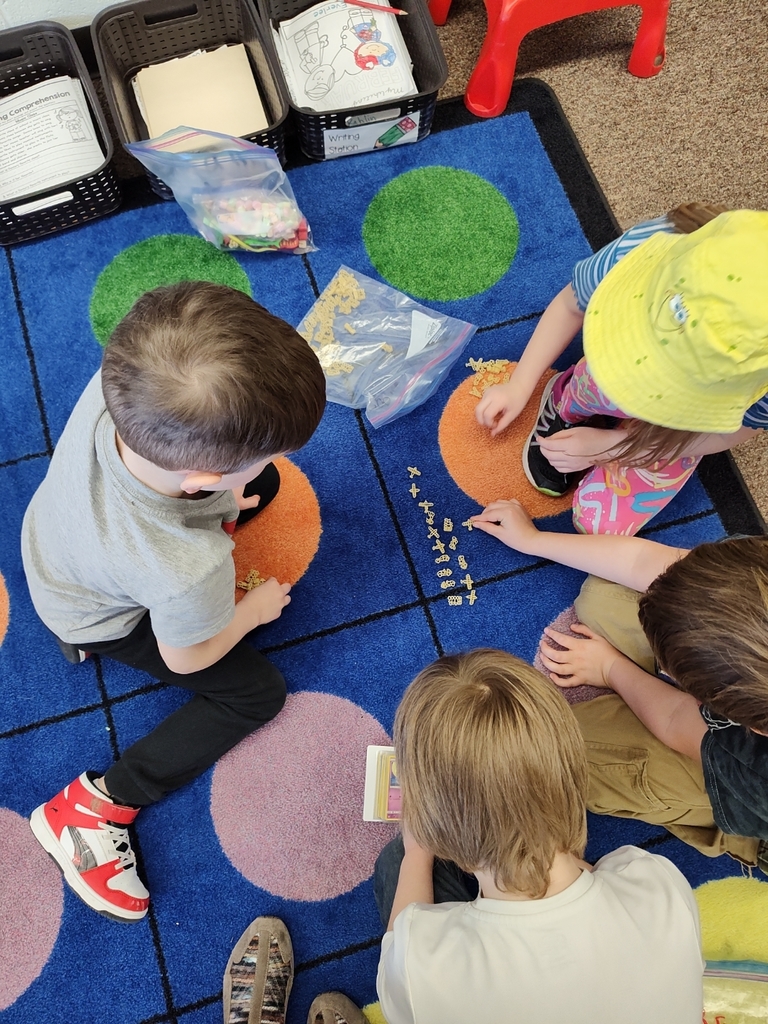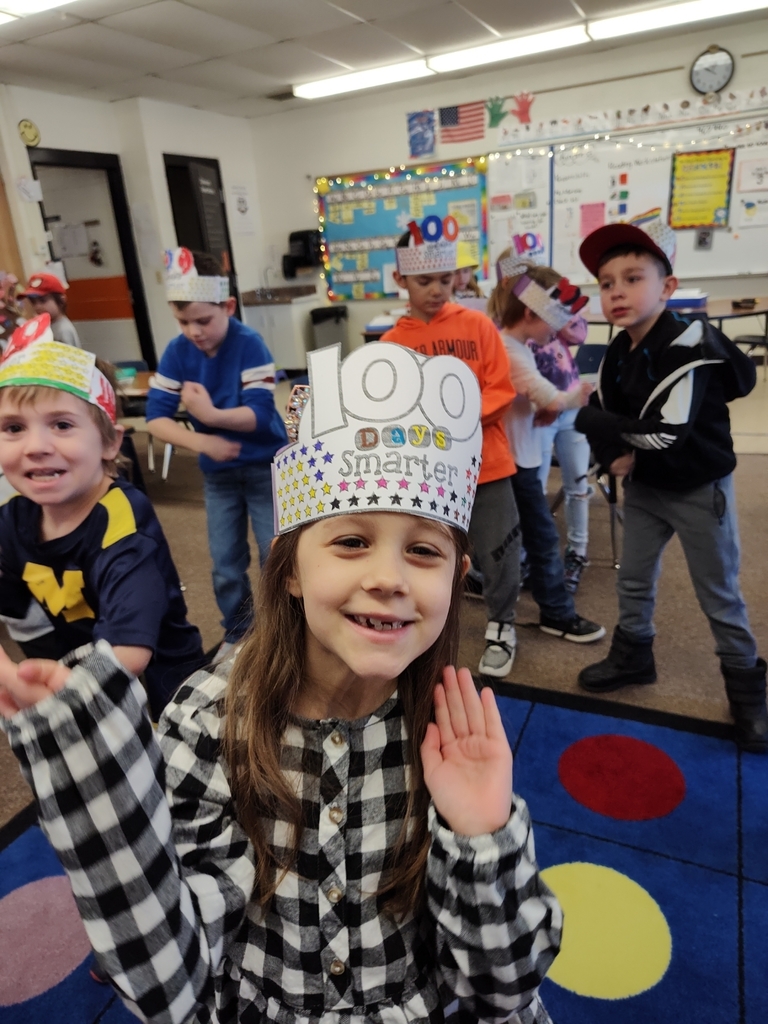 The elementary staff member of the week is Mrs. Ford. Mrs. Ford earned her Bachelor's Degree from CMU and her Master's from GVSU. She has been teaching in Mesick for 26 years. She has taught Kindergarten, 1st, and 2nd grade. She loves gardening and canning. She also loves going to the beach.

The first graders are enjoying learning about and tasting a variety of veggies with SEEDS health, nutrition and exercise lessons.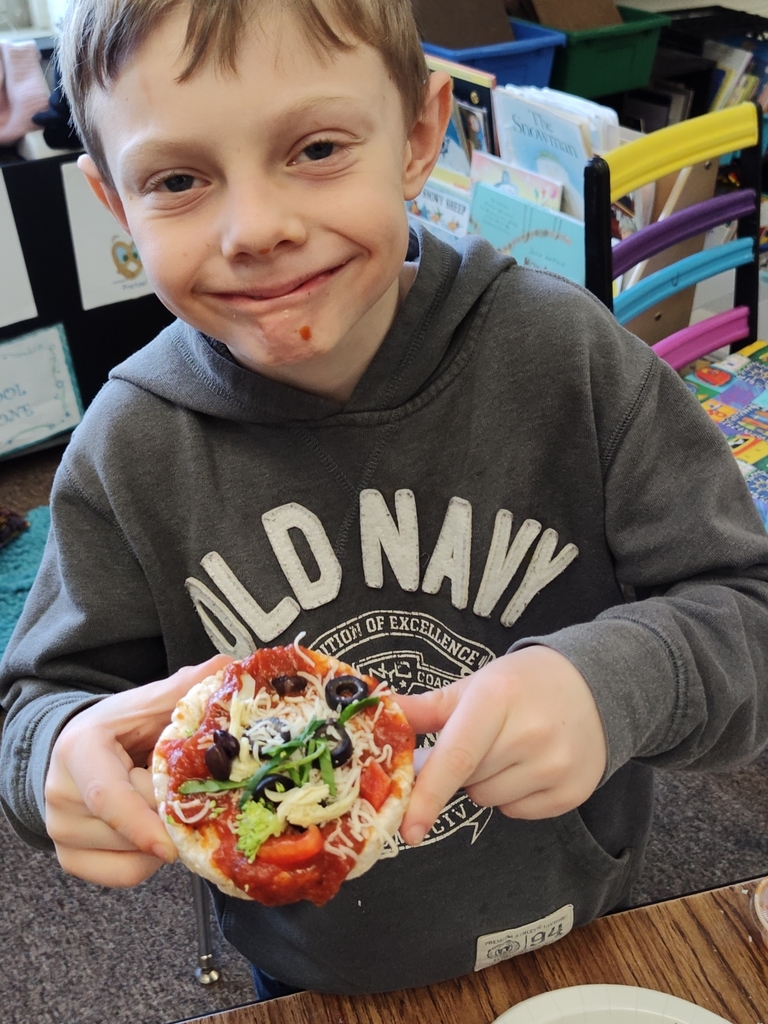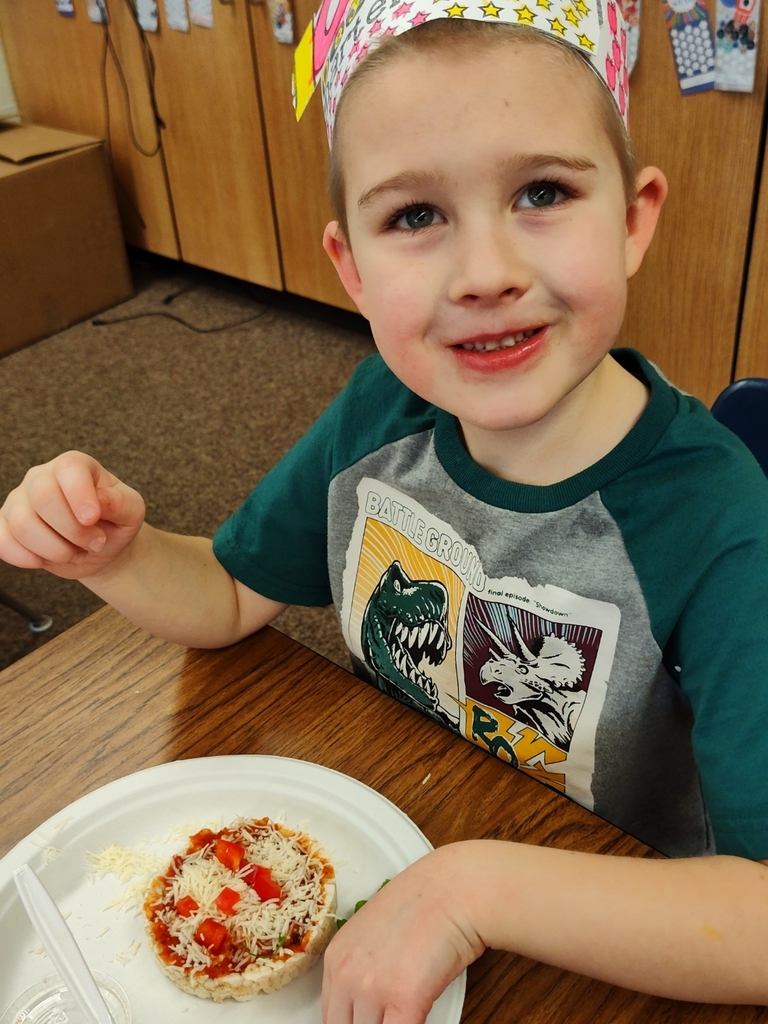 Our kindergartners celebrated the 100th day of school today by dressing up as 100 year olds and other activities counting to 100!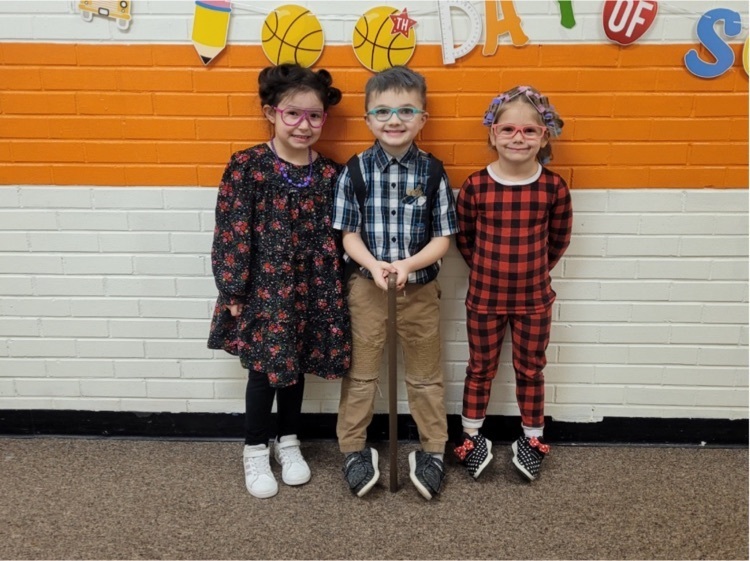 Our January no referral and perfect attendance winners with their prize! Go Bulldogs.

Next week is Snowball week. The elementary will be participating in the spirit days, though they will be a little different than the JH/HS. Starting on Monday, Feb 6, the spirit days for the elementary will be: Monday-Mismatch Day Tuesday-Dress like a Nerd Day Wednesday-Hat Day Thursday-Sports Day (wear your favorite sports team attire) Friday-Orange and Black Day (wear your Mesick gear)

The elementary staff member of the week is Mrs. Walker. Mrs. Walker earned her Bachelor's Degree from Michigan State. She also obtained her Master's degree from Western Michigan University, and ZA (early childhood) endorsement from CMU. She has been teaching 1st grade in Mesick since 2020, and taught Kindergarten in 1998-2001. In the winter she organizes our school ski club, and in the summer she loves to hike, kayak, and camp.

Mesick Summer Recreation Sign-Up 2023 Information is attached. Please look for an email containing this information as well.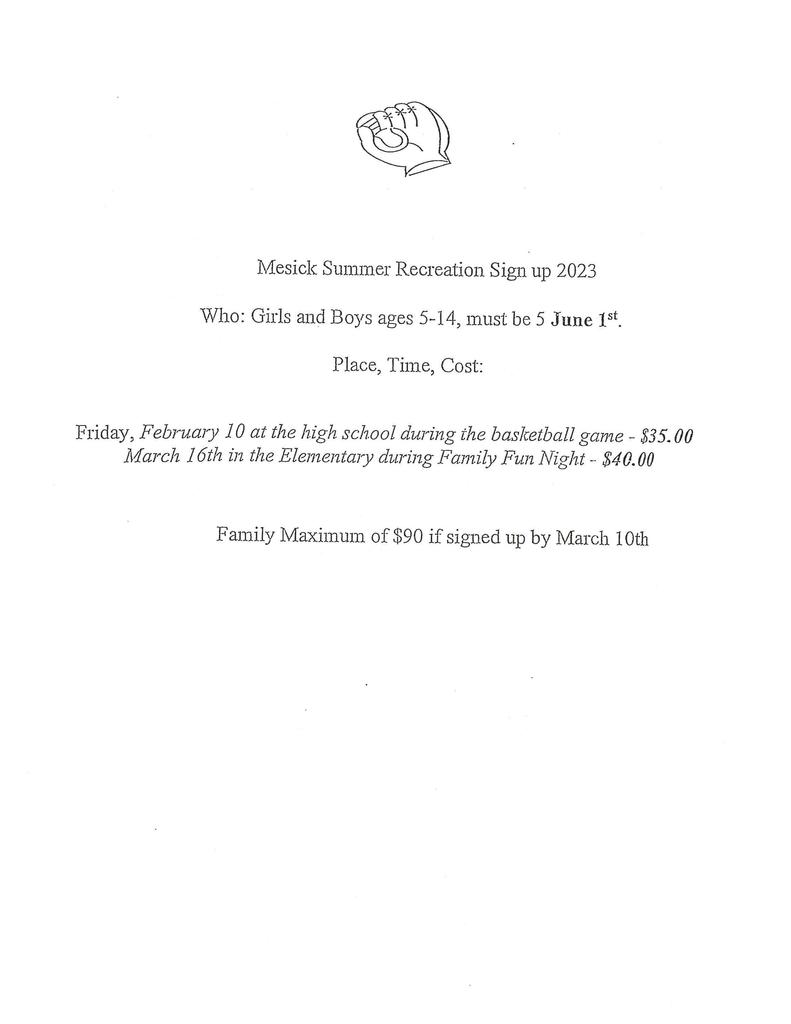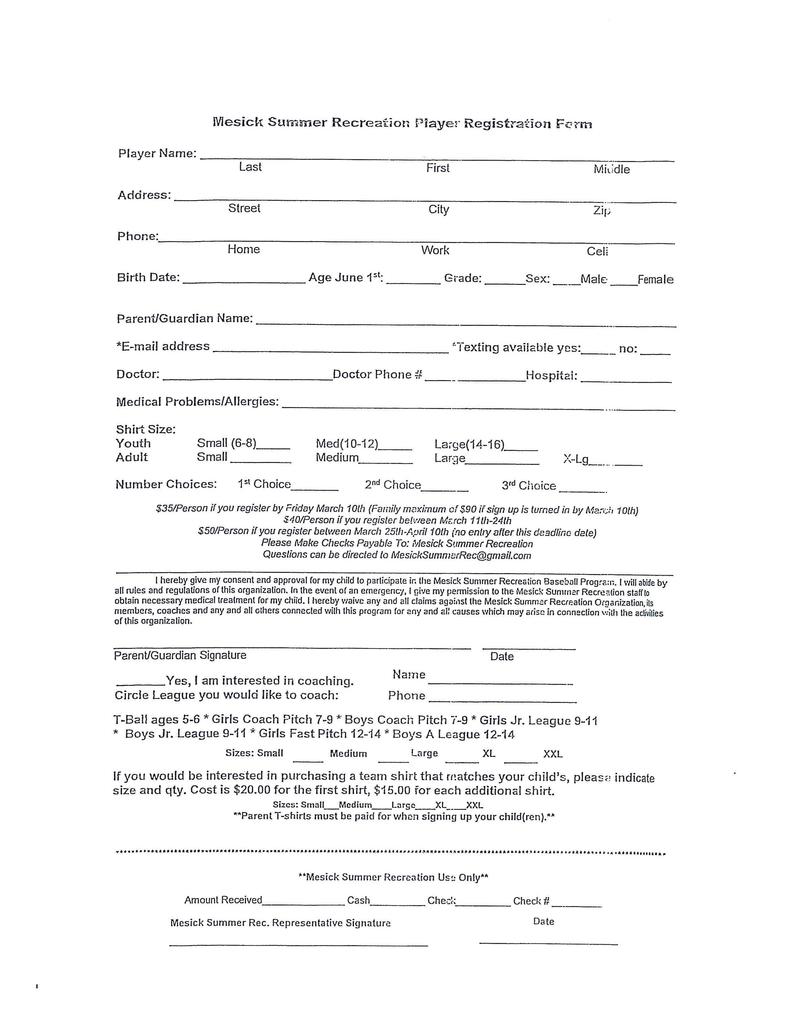 I am sure most of you know by now that Mesick Elementary students can earn Bulldog Bucks by demonstrating our core values of Self-Control, Responsibility, Honor, and Determination. What you might not know is that one of the things students can purchase with their Bulldog Bucks are "coupons" to do special things around the school. We have a large variety, some include lunch with Mrs. Spoor or Mrs. McDonald, playing basketball with the principal, or helping in the kitchen. It takes a caring, patient, and dedicated staff (which we have!) to make this work. Last Friday these students cashed in their kitchen helper coupons and helped make lunch for everyone. A big thanks to our ladies in the kitchen for being so flexible and accommodating to one of the many amazing things that happen in our school!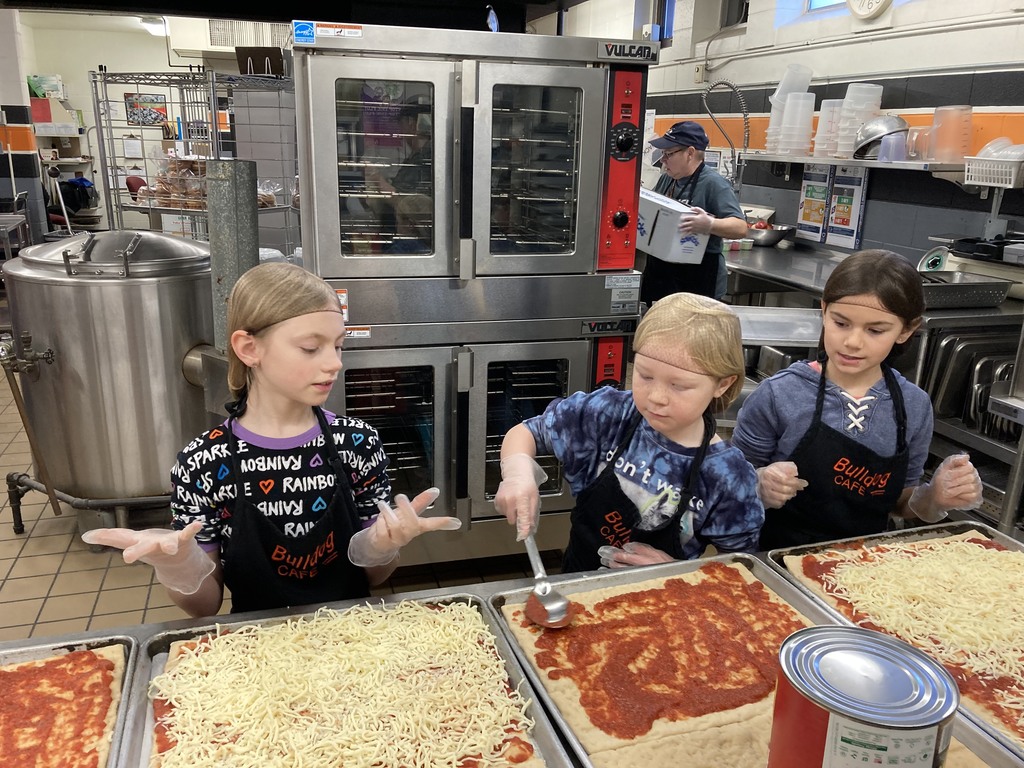 1st Graders love using Kahoot to review their learning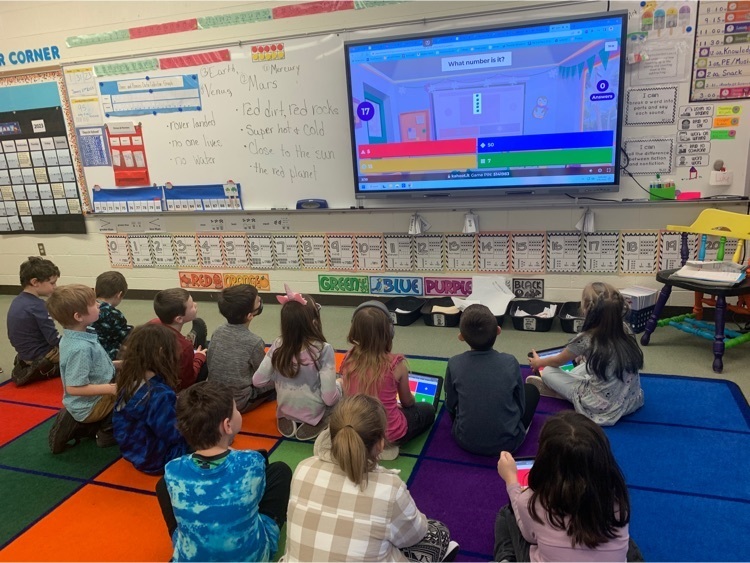 The best way to learn is with friends!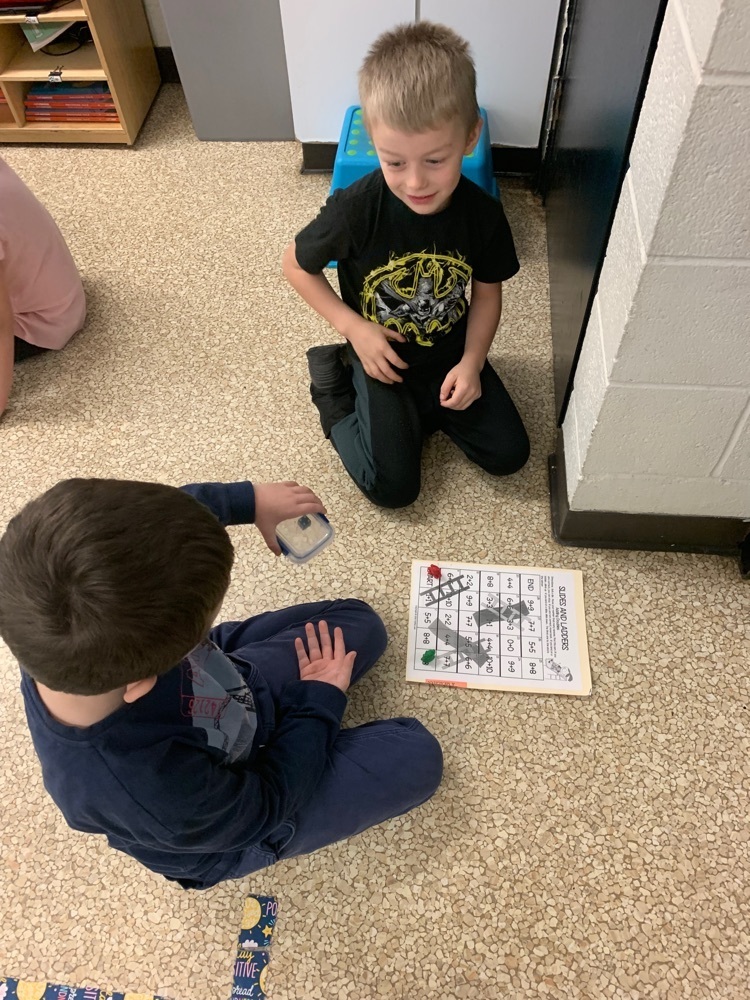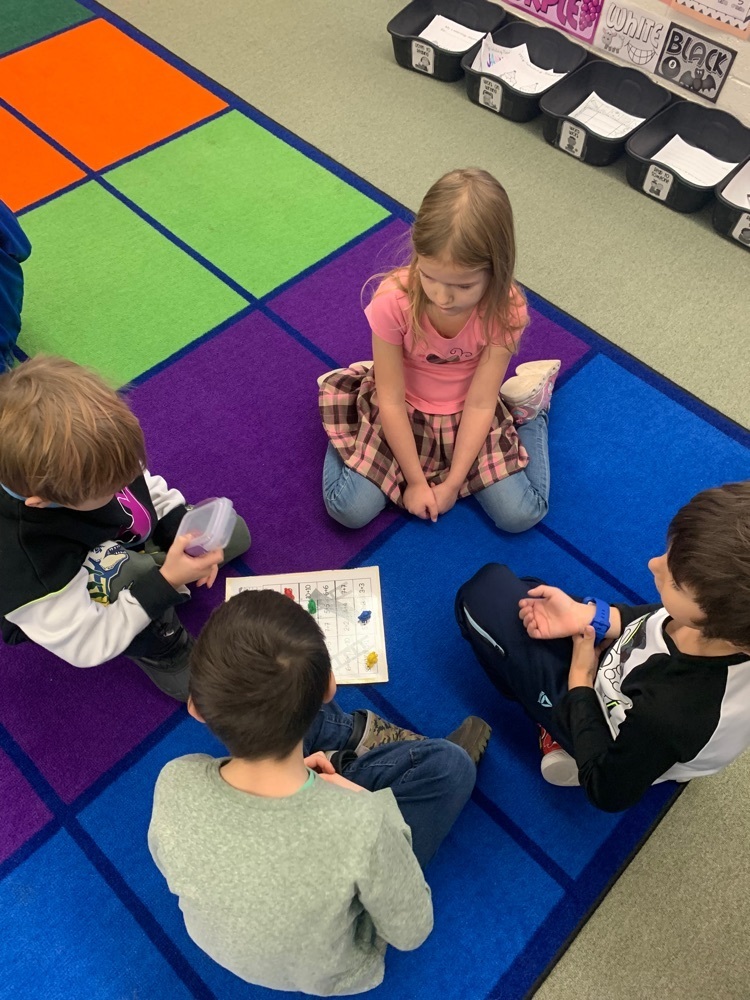 1st graders showed their knowledge of moon phases today with Oreos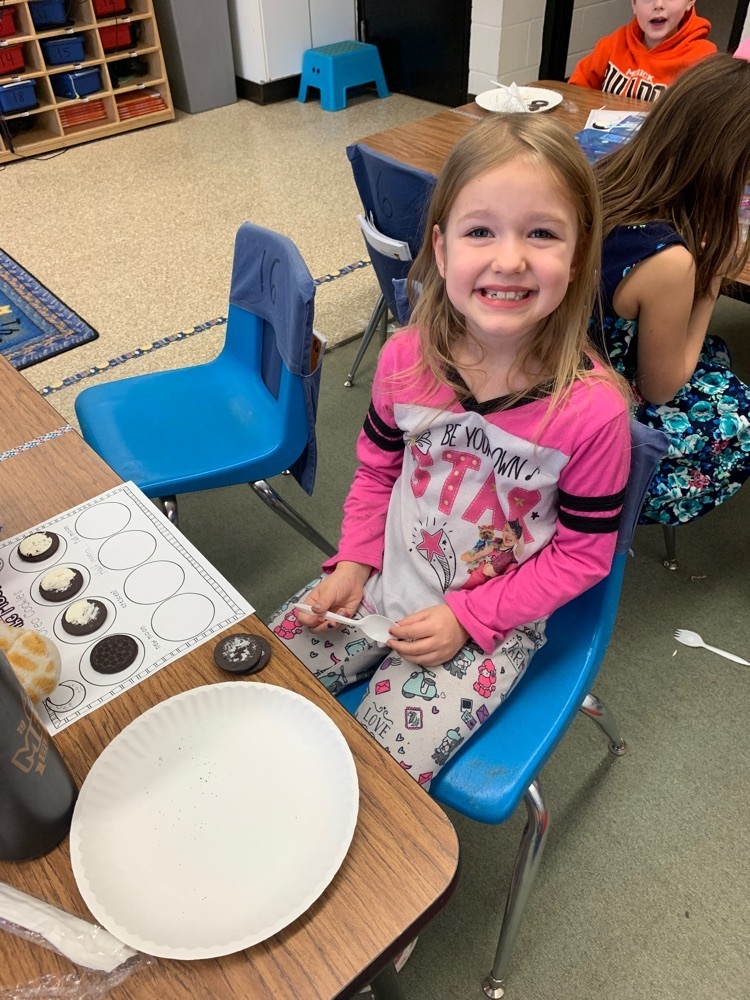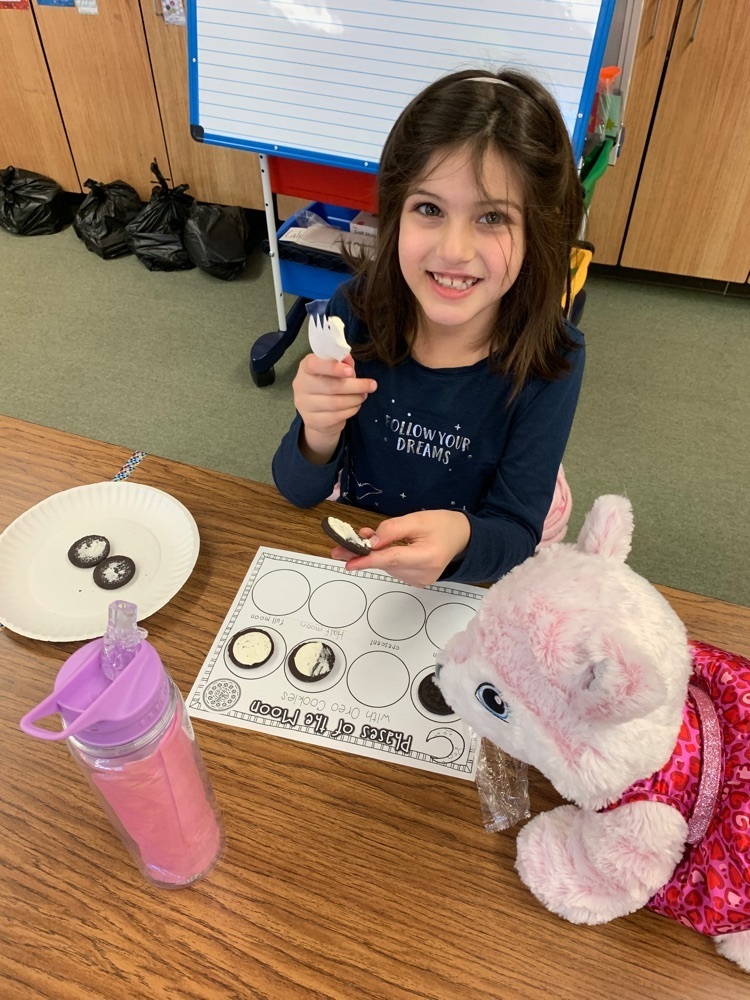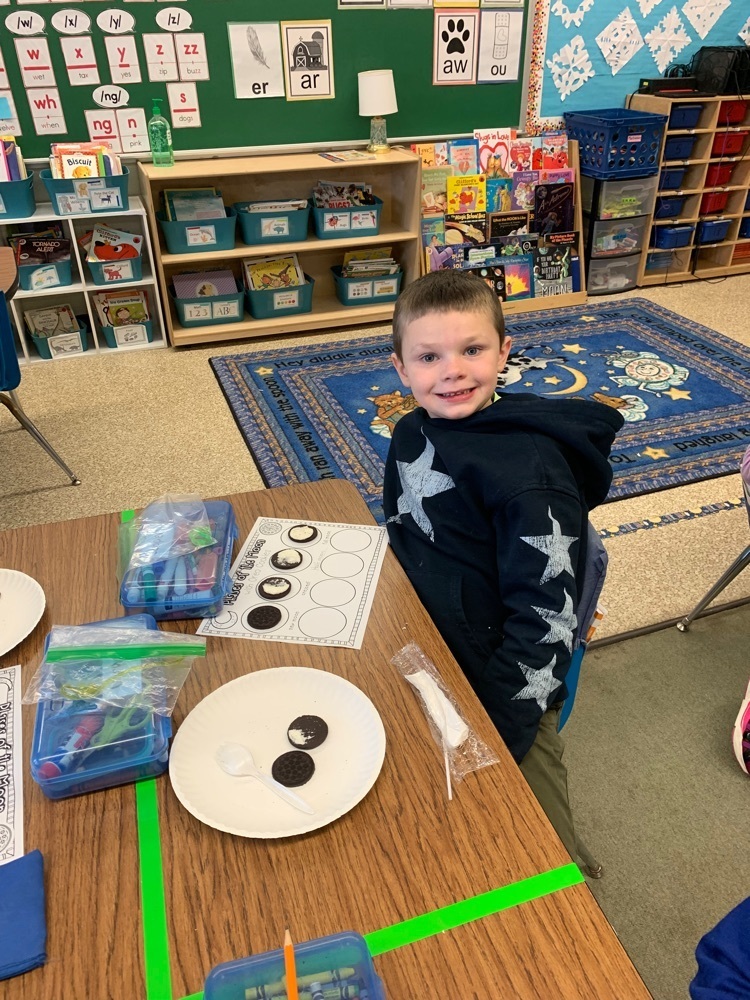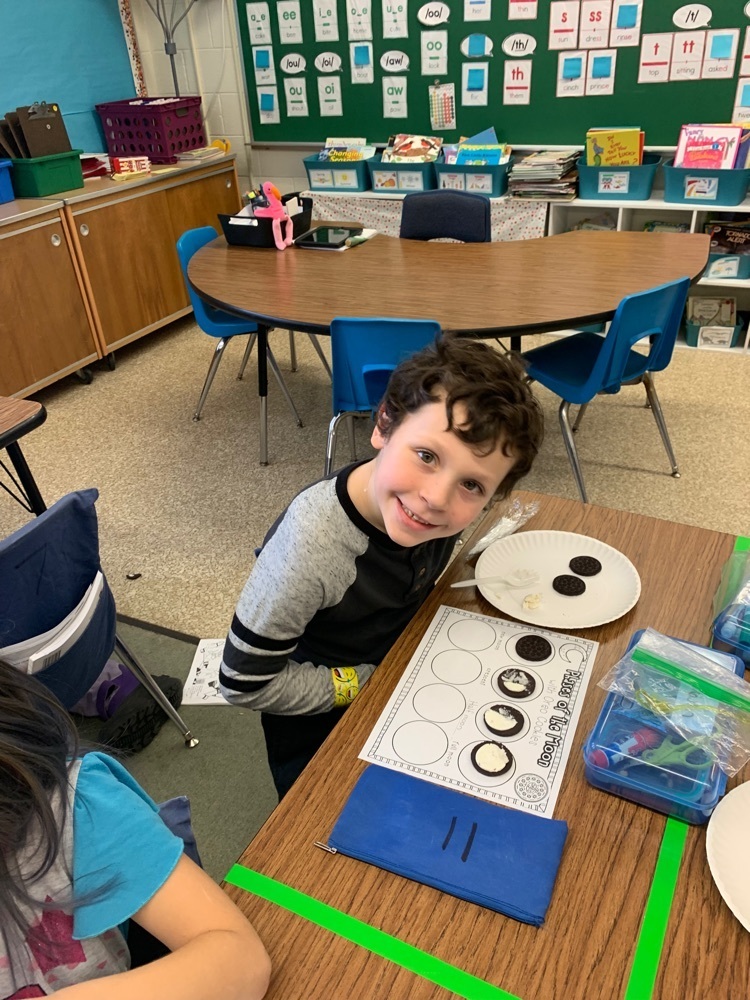 The elementary staff member of the week is Mrs. MacEachern. Mrs. MacEachern earned her Bachelor's Degree (with a double major!) from CMU. She also took classes from Madonna University and has a Master's Degree from Capella University. Mrs MacEachern has been teaching in Mesick since 2016, and has taught 3rd and 1st grades. She loves hunting, especially during bow season.

December students of the month. The December trait was determination. Great job Bulldogs!

The elementary staff member of the week is Ms. Cunningham. She earned her Bachelor's Degree from MSU. She started teaching in Mesick in 2020, which was quite a year in itself! She grew up in Bloomfield Hills and spent summers in Beulah. Ms. Cunningham loves going to the Florida Keys or anywhere warm.

Mesick Consolidated Schools will be closed today, Thursday, January 19, due to weather. Apologies for the late call, but the late arriving freezing rain made it difficult to make the decision before the normal 5;30 a.m. deadline. This is our 3rd day of closing this school year due to weather. A reminder that should we have a total of 9 closure days due to weather, we will conduct remote learning on the 10th day of closure. More details will come as we approach that number.