Attention Seniors! If you have not filled out your Jostens Cap and Gown order form please do so. If you want to fill it out online you may. If you fill out the paper form please have to Mr. Shutler by 3pm on Thursday (10/26).
It was a fast day for our Cross Country team at the Northern Michigan Meet of Champions and MHSAA Zone 7 Middle School Regional in Cadillac. Our runners went against big and small schools and there was over 150 athletes in each race. Results for the Bulldogs: Varsity- Ty Redman 6th place(medalist),16:21 Kyle Redman 7th (medalist),16:23 Evan Spencer 115th, 20:50 Gunnar Hallett 116th, 20:51 (personal record) Seth VanNortrick 147th, 23:35 (PR) Andrew Spencer 156th, 24:22 (PR) Lucy Rogers 98th, 23:58 (PR) Jr. High- Kyle Doty 50th, 12:51 Alex Kastl 101st, 13:41 Aaron Hallett 150th, 14:54 (PR) Wyatt Musta 166th, 15:18 Mackinzie Stahl 213th, 20:02 (PR) Thank you to the Manton Art students for the awesome pumpkins!
Halloween Carnival 10/27
I Spy new interactive bulletin boards from the 1st grade team!
If you're a student and need to send your transcripts off to college, or are a parent assisting your student(s) and not sure where to start, look no further! Go to Parchment.com, follow the steps on this post and you'll have transcripts sent in no time! If you have further questions about college or the admissions process, please feel free to reach out to Mr. Maier (
collegeadviser@mesick.org
).
Cross County at Conference Championships tonight at MCE! Boys Varsity takes 3rd place! Kyle Redman is the Boys Conference Champion! Ty Redman and Lucy Rogers earned All-Conference honors. Kyle Doty and Alex Kastl earn All-Conference honors for the Jr. High. Great job Bulldogs!
October is College Application month, and many colleges and universities are offering application fee waivers this month. See the attached flyer for more information. If you and/or your student have questions about college, financial aid, scholarship opportunities, etc... please reach out to our College Adviser; Jake Maier. His email address is:
collegeadviser@mesick.org
After a generous community member donated warm hats and scarves and gloves to our students, some of our third graders loved their hats so much that they chose to wear them for the school day!
What a beautiful day for homecoming!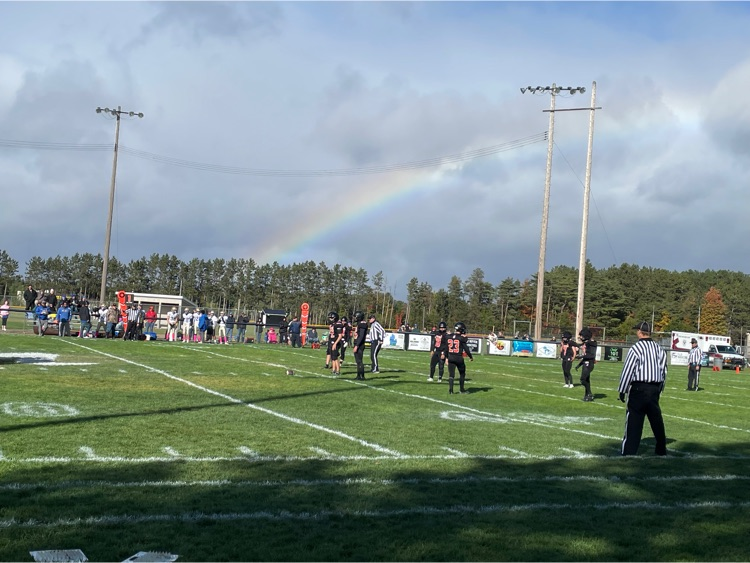 Cross Country took 3rd at Walkerville for the WMD Jamboree tonight! Here's how the Bulldogs finished: Lucy Rogers-13th Kyle Redman- 1st Ty Redman- 3rd Cody Linna- 26th Evan Spencer- 27th Seth VanNortrick- 38th Andrew Spencer- 43rd For the Junior High: Kyle Doty- 5th Alex Kastl- 15th Wyatt Musta- 17th Kendra Card- 22nd Mackinzie Stahl- 25th
Kindergarten students had a wonderful time learning about farms at Pahl's Pumpkin Patch.
Cross Country competed at the Shepherd Bluejay Invite today! Boys Varsity took 11th place. Kyle Redman was the Jays division champion. Ty Redman earned a 9th place medal. Kyle Doty medaled in 30th place in the middle school race. Great job Bulldogs!
There will be a Jr High Homecoming Dance next Friday, October 6th. The dance will be held right after school, 3:30-5:00, in the Commons. Admission is $3. Please contact Ms. Roda with any questions. Homecoming Dress-Up days schedule is attached:
HOME Game tonight for our JV & Varsity Volleyball team vs. MCE. Start time is 6:30pm in the high school gym.
Cadillac is hosting College Night this year. All local districts, including ours, are invited to attend! I'd like to encourage juniors and seniors to attend with their parents. This is a great opportunity to meet with reps from Michigan schools!
The bulldogs take the win 34-8 Bringing the BRICK home!!!
At the start of 4th quarter Bulldogs-18 Bobcats-8.
Varsity Football Update: Halftime score: Bulldogs-18 Bobcats-8
Good evening Bulldogs! The Varsity football team is playing against the Brethren Bobcats, end of 1st quarter is 6 to 0 Bulldogs up.
JV Game Update 40 - 8 Mesick