Here are 4 of the 5 "most laps" winners for the JR High walk-a-thon today. The 5th winner was so fast, I couldn't even get a picture! They each went 13 laps which is 3.25 miles! The junior high students walked nearly 200 miles total! We are still accepting donations through Monday. All donations go toward enhancing the Junior High experience (field trips, student recognition, etc.).

Congratulations to our JV Football team who moved to 5-0 last night with a 31-18 win over Brethren! Gabe Parrish and Jon Teachout combined for 4 touchdowns on offense while Logan Weinclaw, Kane Nyman, and Andrew Terry combined for 33 tackles on defense. Please make sure to download our app in iTunes or the Playstore. Search Mesick Consolidated Schools and it will pop right up. All Fall athletic calendars can be found there with Winter schedules appearing on Monday. Have a fun and safe weekend!

Last night the Mesick Volleyball program hosted the Pentwater Falcons in a Junior High/JV/V showdown. The JH and JV remained undefeated in conference and both came out on top winning 2 of 3 matches. The Varsity put up a good fight but eventually fell to the 1st place Falcons. Our Varsity team is currently in 3rd place out of 10 schools in the new WMD Conference! Great job girls! Also there are a couple scheduling updates for the Volleyball program. We will now host Glen Lake on October 17th starting at 5:30 pm but will be traveling to Buckley for a Varsity only contest on 10/22 at 6:30 pm. The game in Buckley will be a pinkout game. Also good luck to our JV Football team tonight as they look to keep their undefeated record going and make it 5-0 at home tonight against Brethren. Go Bulldogs!

School pictures were sent home with students today!

Last week was a great week in Sports! Varsity and JV Volleyball moved to 6-0 in the conference and Varsity football moved to 3-3 overall. Cross Country has also shown that we have some runners who can compete for top spots in the conference! This weeks athletic events are as follows: Monday: JH Volleyball @ Marion 5:30pm. Tuesday: JV/V Volleyball @ Marion 6:00pm. Wednesday: JH Football Home vs Brethren 6:00pm. JH/JV/V Home vs Pentwater @ 4:30 in the High School. Cross Country @ MCE for WMD Championships 4:15pm. Thursday: JV Football Home vs Brethren 6:00pm. Friday: Varsity Football @ Brethren 7:00pm. Go Bulldogs!

The homecoming parade was a success! Thank you to everyone who was involved!

Mesick Elementary students watching the Homecoming festivities. Go Bulldogs!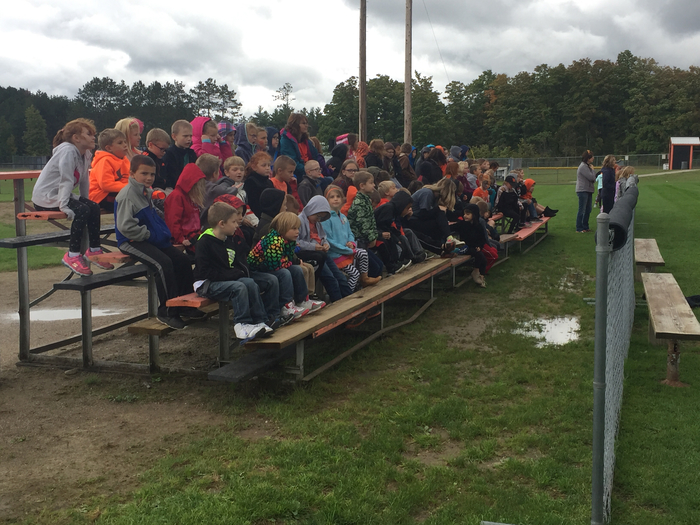 Each month our teachers receive the Scholastic Book Club fliers to send home for students to share with their families and purchase books if they would like. Scholastic has books every month that are $1 and teachers wanted the opportunity to be able to send home one new book each month during the school year with every student. It equaled out to $9 per student for a full school year! We want to send out a huge thank you to those that sponsored a student and donated money. Our students are excited to be receiving these books!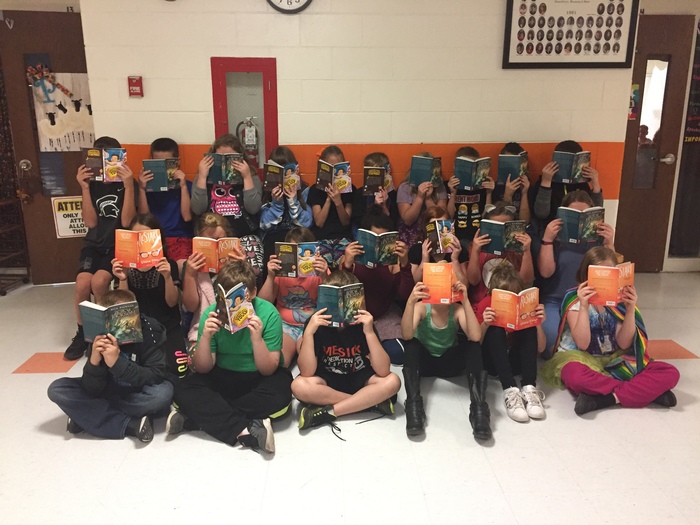 Homecoming festivities continue at Mesick Schools. We hope to see you at the parade tonight at 5:00 and at the game with kickoff at 7:00.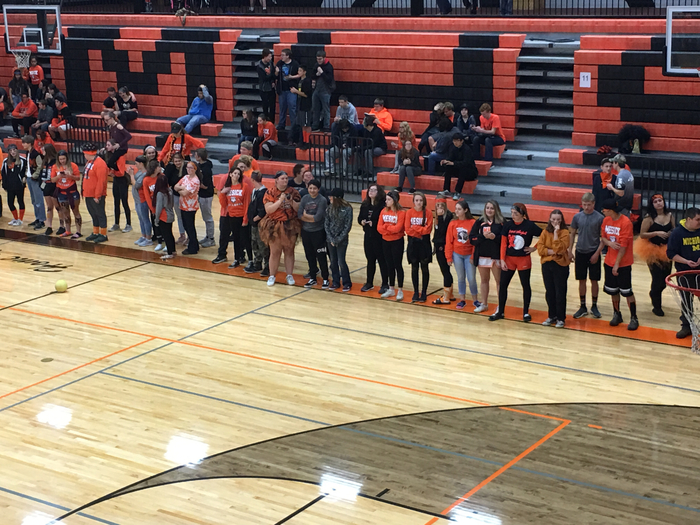 Tonight's volleyball match will be varsity only starting at 6pm.

It was theme day today at the JR/SR High. Students dressed in the style of different decades. Here are the nominees for best dressed.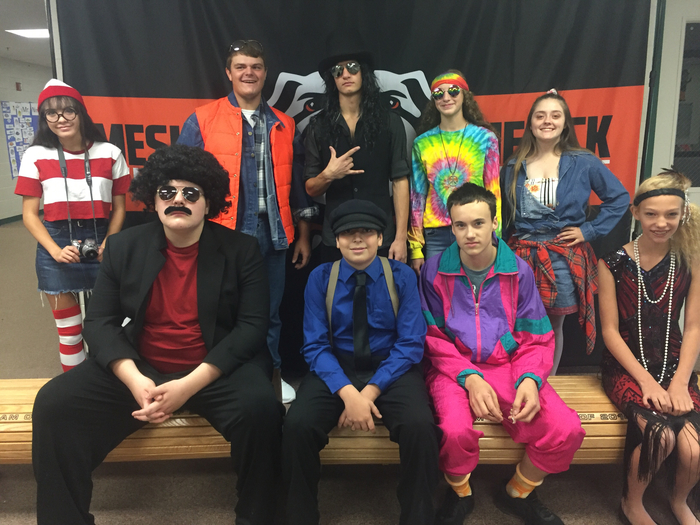 Here are today's candidates for best dressed. It was retro video game day at the JR/SR High.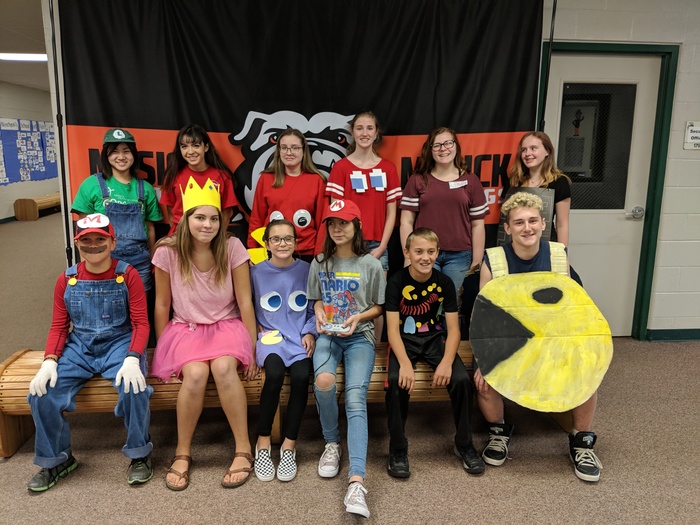 We want to remind everyone that we are bringing back the homecoming parade this year! The parade will start at 5:00 PM this Friday and will run down 115 through town. We hope to see everyone out and about showing their school spirit! If you have any questions, please ask!

5th grade students looking great for today's spirit week theme. Retro video games/sports day.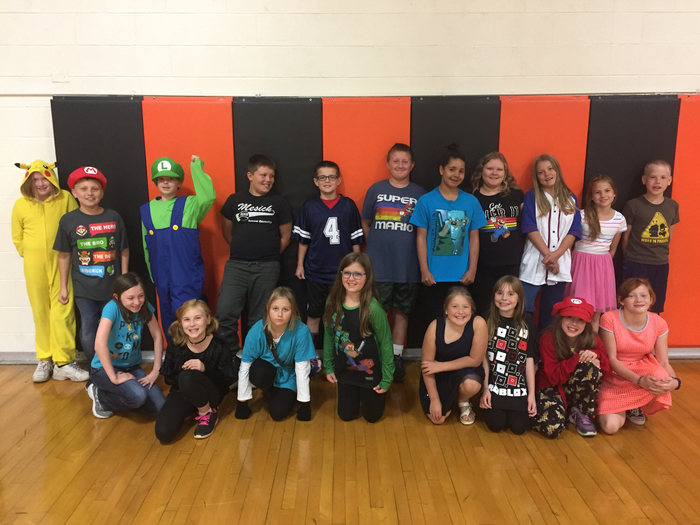 It is "meme day" at the JR/SR High today. Here are the nominees for best dressed.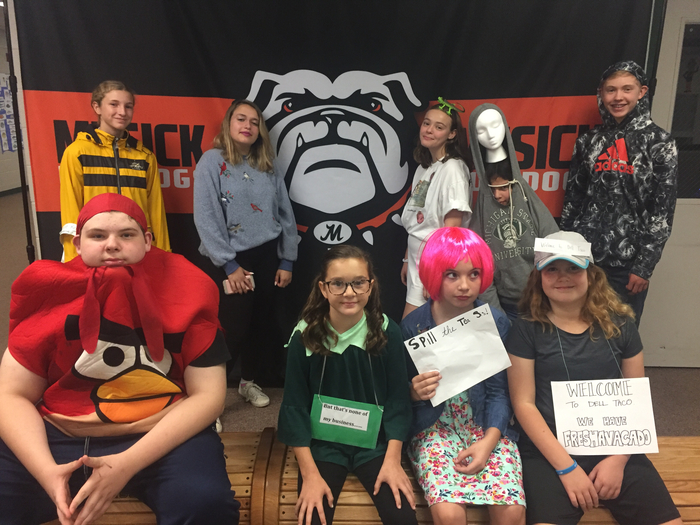 Spirit Week Dress up days for Elementary students: Tues., 9/25 - Super hero day or crazy hair day Wed., 9/26 - Retro video games or sports day Thurs., 9/27 - Dress like a decade or hat day Fri., 9/28 - Orange and black day

Here are the homecoming spirit week dress up days for the JR/SR High. Elementary days may vary.

Best dressed candidates for today's spirit day: Retro Movies. Happy Spirit week! See you at the homecoming game Friday!

Our boys came up with a hard-fought win tonight! Way to go Bulldogs!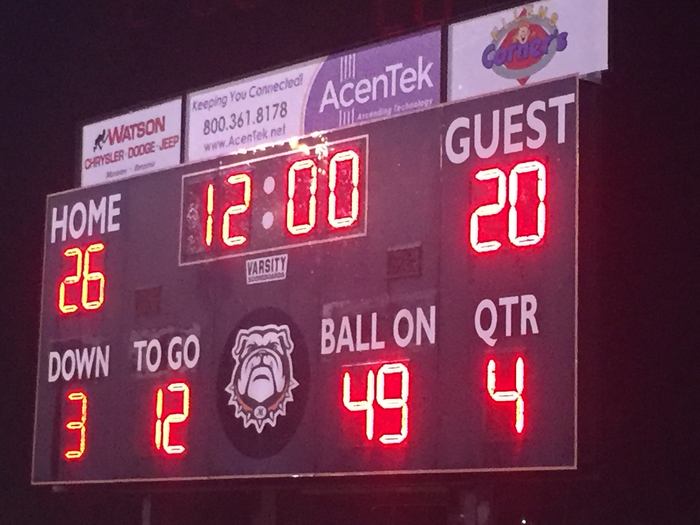 STAY UP TO DATE WITH NEWS, EVENTS AND SCORES BY DOWNLOADING THE MESICK SCHOOLS APP ON YOUR SMARTPHONE. YOU CAN DOWNLOAD THE MESICK SCHOOLS APP FROM YOUR APP STORE!